I don't really get a chance to watch much television these days, so I am quite selective about what I do watch. I'm a big fan of a good box set and the more it grips me the better. I love it when you reach the end of an episode of something and you can't wait to find out what happens next. Box sets are way more manageable than a movie as they don't take up as much of your time in one go.
At the moment I am waiting for new seasons of a couple of my favourites to come out so I'm not really watching anything at all at the moment. I love anything to do with American politics or spies, or a good thriller.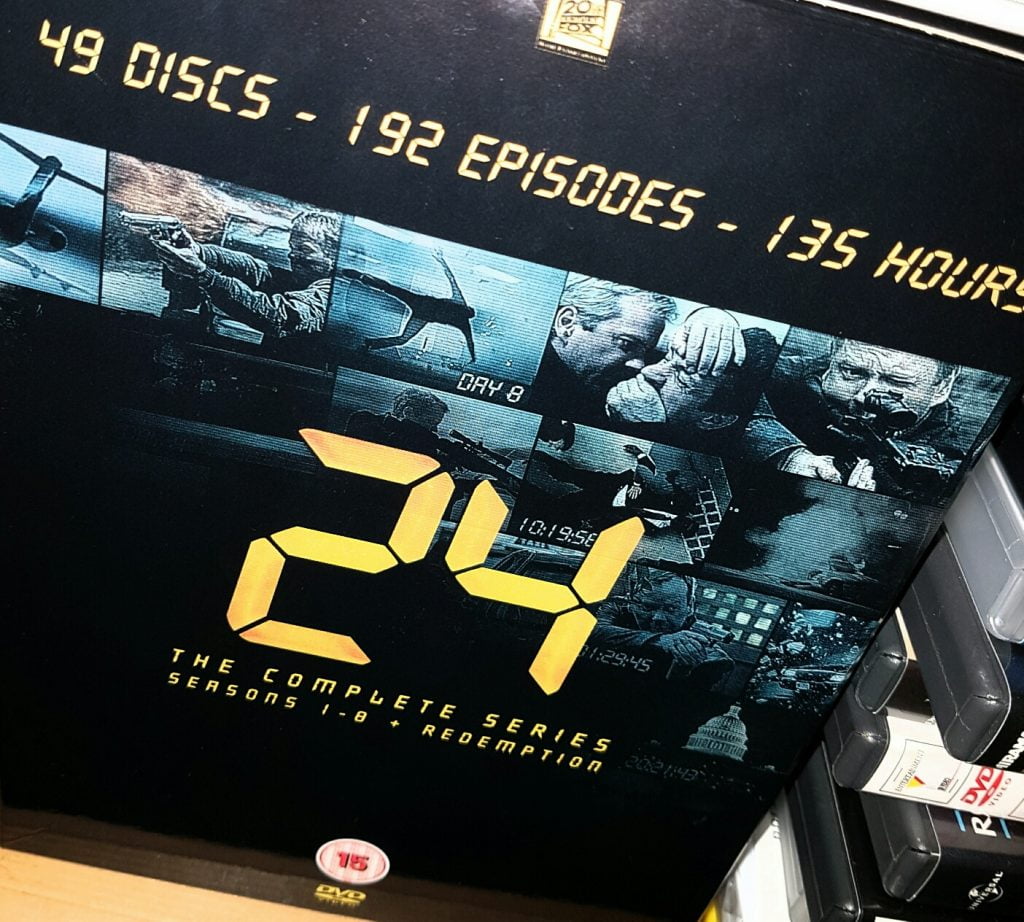 So grab a drink because these are some of my favourite box sets:
Scandal
Scandal is probably my favourite box set ever. The American political thriller series is based around the life of the main character Olivia Pope, who seems to survive on red wine and popcorn the bulk of the time. Not bad really.
She's confident, sassy, becomes the mistress of the President of the United States and pretty much runs the country. There are endless twists and turns and 'gripping' doesn't do it justice really. This is by far the best box set I've ever watched and when it's all over there WILL be tears!
"Grey's Anatomy" creator Shonda Rhimes is the creative mind behind this ABC drama. Olivia Pope, a former media consultant to the president, is ready to move on with her life and opens her own crisis-management firm, but she can't seem to shake ties with her past.
Homeland
When Marine Sgt. Nicholas Brody returns home following eight years in captivity, CIA agent Carrie Mathison thinks he has turned and is connected to a terror plot to be carried out on American soil, so she engages him in a dangerous game of cat and mouse that puts America's national security at risk…and that's just the start of it.
Homeland gripped me from the start. A lot of the story lines are very much in line with real issues and Claire Danes is superb.
Later on, Carrie gets a promotion and returns to the front lines overseas. She is assigned to one of the CIA's most volatile and dangerous stations in the Middle East, where she is in the heart of battle in the war on terror. Years later, after being disillusioned and placing herself in a self-imposed exile in Berlin, Carrie becomes estranged from the CIA, eventually returning stateside where she works for a foundation providing aid to Muslims living in America.
Prison Break
Michael Scofield is a desperate man in a desperate situation. His brother, Lincoln Burrows, was convicted of a crime he didn't commit and put on Death Row. Michael holds up a bank to get himself incarcerated alongside his brother in Fox River State Penitentiary, then sets in motion a series of elaborate plans to break Lincoln out and prove his innocence. Once out of jail, their perils aren't over — the brothers must flee to escape recapture and battle an intricate political conspiracy that puts everyone's life at risk.
This, I have to say is not something I thought would be my thing, but it is totally gripping and very clever. It's elaborate and far fetched but fascinating at the same time.
Spooks
A team of agents in the British security intelligence service work to protect the U.K. from terrorists and other threats to national security. A repackaged version of the BBC series "Spooks," "MI-5" follows a counterterrorism unit based in the highly secure suite of offices called The Grid, where Harry Pearce oversees the team and deals with the often dirty politics of the spy game.
Now I always wanted to be a spook so this show has always been right up my street. Like all the box sets on my list it's addictive. There are plenty of twists and turns and OMG moments to keep you on your toes.
24
If you haven't heard of 24 where have you been? This is the most amazing, fast past, clever American thriller series of all time. Counterterrorism agent Jack Bauer fights the bad guys of the world, a day at a time. With each week's episode unfolding in real time, "24" covers a single day in the life of Bauer each season. Jack deals with assassination attempts, nuclear attacks, bioterrorism, torture, traitors, sleeper cells, other bad guys and the alarming tendency for his romances to end badly — very badly.
I was totally gutted when this ended – if you haven't seen it all yet, you really are in for a treat.
What's your favourite box set? Any recommendations?