When I was in Japan back in 1999, I was keen to improve my knowledge of the language and there was no place better than being there myself with Japanese friends at The University of Kyoto.
We had an amazing time.
As the years have passed, I have lost much of the language I learnt, simply because I haven't been actively using it. However, there are a number of words that have stayed with me. "Kawaii" is one of those words – the translation is "cute" – and when I was out in Japan it was a huge buzz word with teenagers and those in their early 20s. Everything was "kawaii" and hence the word is forever ingrained on my memory. I use it with my children today sometimes instead of saying something is cute.
Anyway I have a Kawaii competition for you today.
Kawaii is a Japanese style and growing in popularity for its querky designs and colourful features.
We are offering a Kawaii 'Kittyroons' iPad Mini case is courtesy of Cash Generator who sell iPads and tablets at affordable prices.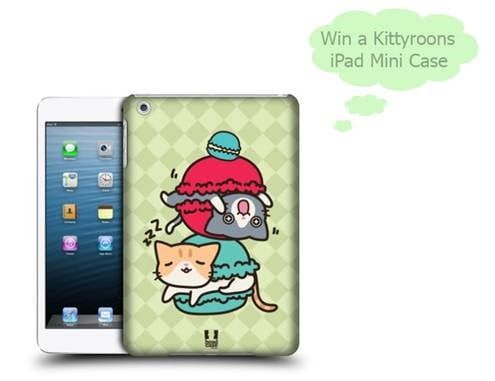 UK entrants only please – good luck!
Win a Kawaii i Pad mini case