Bathtime with the children has always been a lovely part of the day. Partly because they all love the bath and the water and they all really look forward to that time of day.
If only they were as keen about going to bed!
Bathtime has always been a blend of relaxing and playing. Just a really nice part of the day. Now our youngest has well and truly hit the defiant and mischievous toddler stage though things have changed.
If he had his way, each bath time would be a wet and wild full on water fight. If he gets his hands on a little water pistol or anything that water can be held in you regret it. I'm soaked and it's hard to tell the bathroom floor from a wet room it's so wet – but then I look at his face. As mischievous as it is, he loves it. How do you argue with that?
The older three have taking to jumping out before he gets too crazy, which he also thinks is fun as he has a big bath to himself. He will rearrange the toys into battle mode and begin some role play with them, normally accompanied by a dinosaur stomp or a song of some sort.
Of course the fun doesn't stop when he eventually gets out of the bath. That has to be a game in itself otherwise he would never get out – he'd quite happily play in there all night long.
So hide and seek in the fluffy Cuddledry hooded towel it is – this Snuggle Bunny is perfect for hiding in with the hood and floppy ears.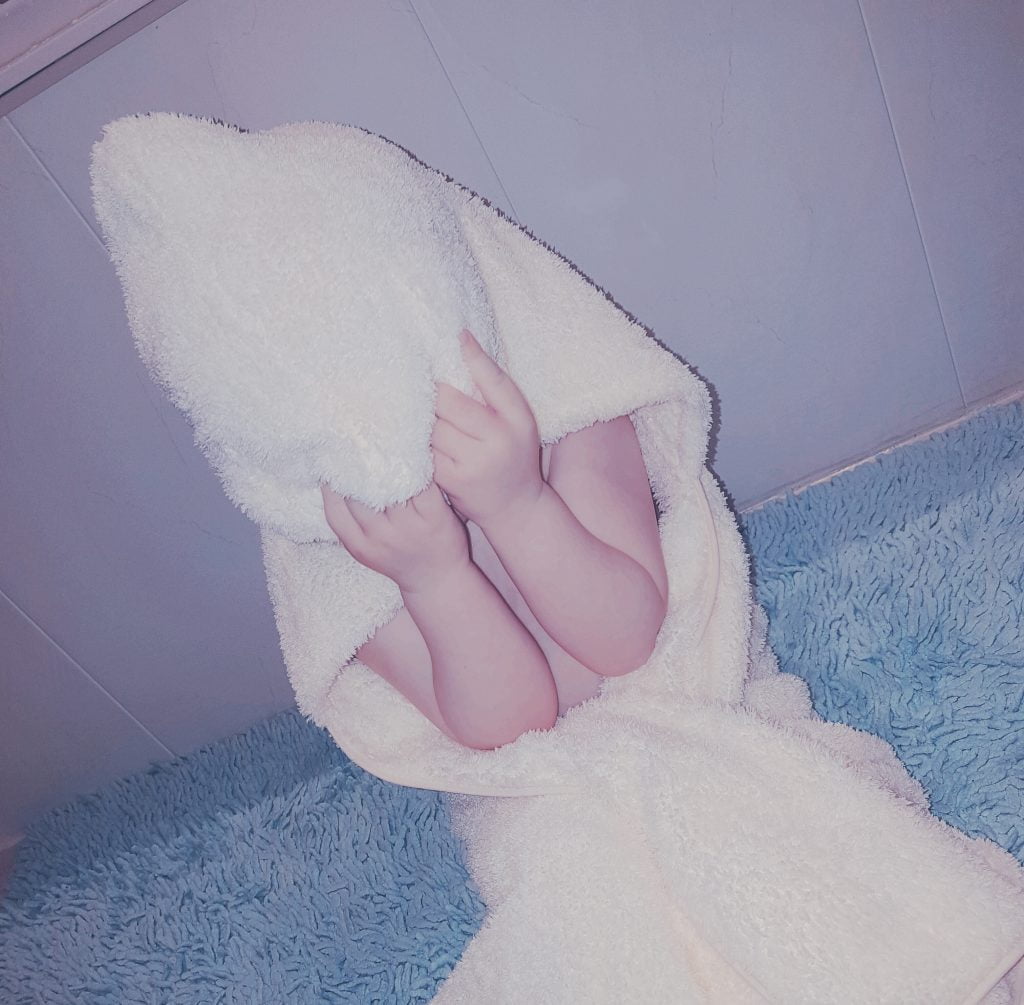 These are so soft and fluffy and lovely to wrap little ones in after a bath, and they dry really quickly.
"Boo, here I am!"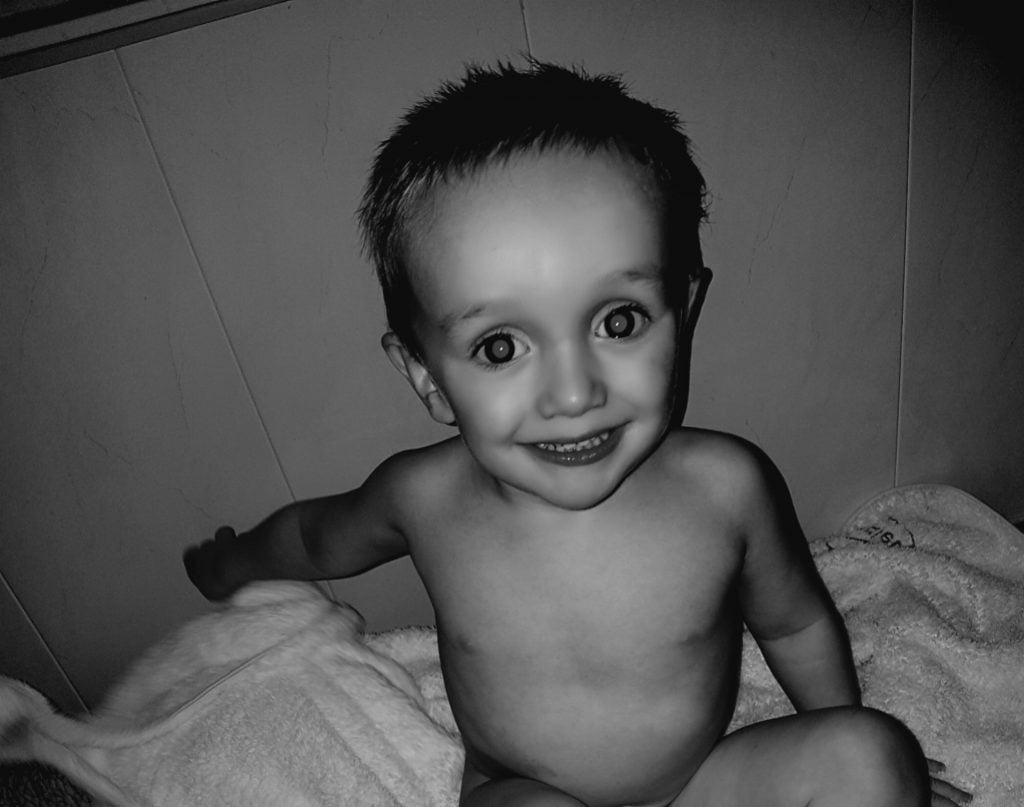 Then it begins again. I love it when they hide like this and think you can't see them. Apparently when I was little, I'd stand right out in the open and just cover my eyes, thinking because I couldn't see, no one else could see me.
Putting a nappy and pyjamas on is…interesting – it's more like wrestling than anything else. Like the bulk of the little people in this house, this one thinks bedtime is for loosers and would prefer to do pretty much anything else than go to sleep.
As much as the whole process takes ages, it is nice to see that so much pleasure can be taken from playing in the bath. I know parents who struggle to get their children anywhere near the bath or shower, with hair washing being very traumatic. Whereas some parents can't get their children in the bath, I struggle to get mine out!
Is bathtime a bit crazy in your house?