When you have children, finding time as a couple can be tricky. When I've talked to people about this before their answer is always "get your parents to look after them" – I always find that comment a bit flippant. Firstly, not every family has free family childcare on tap, us included and secondly, I didn't have children to palm them off on someone else.
Having said that, that doesn't mean I don't think quality time with your partner isn't important, of course it is.
Can you do everything?
I think you can, it just takes some careful, thoughtful planning…
Have you heard of The Lowry Hotel?
The Lowry Hotel is considered to be one of The Leading Hotels of the World … and it is based in Manchester.
Here is how The Lowry describe the hotel:
"Stay at The Lowry Hotel and you're putting yourself at the centre of the action — a five-star contemporary hotel where Salford meets Manchester on the banks of the River Irwell. Here the dynamic spirit of England's north is reflected in our dynamic bar and restaurant, while you can count on our warm convivial service the moment you arrive. The result? A unique experience delivering luxury, vibrancy and a seductive measure of Northern fun."
Now I have to say that when you look at their website you will most likely think that there is no way you would want to take children with you…especially if one of them has reached that defiant toddler stage of life..however, I'd urge you to think beyond that.
The rooms in The Lowry are huge and well spaced out with thick walls so, whilst you can hear through the doors from the corridor you can't hear any noise from other rooms once inside your room, a massive bonus with children.
The hotel are more than happy to provide travel cots and they have high chairs available in the restaurant area. The travel cot was even set up complete with teddy bear to make it a home-from-home and a ginger bread and some gummy bears were provided along with dried fruit – a lovely touch!
The space in the rooms means little ones can move about without feeling caged in and the furniture and decor is surprisingly child-friendly. Most of the corners on tables and furniture were rounded, meaning we weren't constantly waiting for another bump to the head! This is the kind of thing in my opinion that makes parents lives much easier and proves for stress-free stay.
It must be a difficult call for a high-end hotel like The Lowry – the majority of guests won't have children with them I'm guessing and therefore those guests most likely don't want to see or hear other people's children. However, although we ourselves were conscious of that, at no point were we made to feel like that by staff or guests.
We were welcomed by a charming doorman, then checked in by an equally charming man on the reception desk. He told us that they had just finished having a party for the children of all the staff – how lovely!
Later that evening when we ordered room service, the man who delivered it was very aware that the children were sleeping and was very considerate.
All these things are massive plus points to parents staying away from home with their children. It can take longer to settle children who aren't in their own beds so this kind of thoughtful consideration goes a long way.
Once the children are asleep you can relax in a huge bath, with toiletries from Aromatherapy Associates , watch a movie or catch up on news, order room service, or just relax in the huge bed… our bed at home is a super king but this one seemed even bigger! Perfect for the morning when the children are climbing on your head ready to watch Cbeebies!
Now you can never plan for a child who wont sleep or one that feels under the weather..which is how the first part of our evening went but if things like that stopped you you would end up never doing anything.
The difference is that once the children are asleep you don't have to load the dishwasher or do the ironing, or hoover up the debris that is left from meals times, you can just relax.
If you can operate in shifts, you could also take it in turns to spend some time in the spa and really get pampered. 
It is all possible, you just need to think outside of the box.
This is a 5* hotel so prices aren't cheap but the food was very well priced considering the quality. It was more than worth what we paid. The only thing I found a little shocking as a parent was the advertisement in the room for a child's hot vimto £4.50! Now considering you can buy a litre bottle of the stuff for £1 we did think this was rather excessive and very unnecessary.  
So what is great about The Lowry Hotel: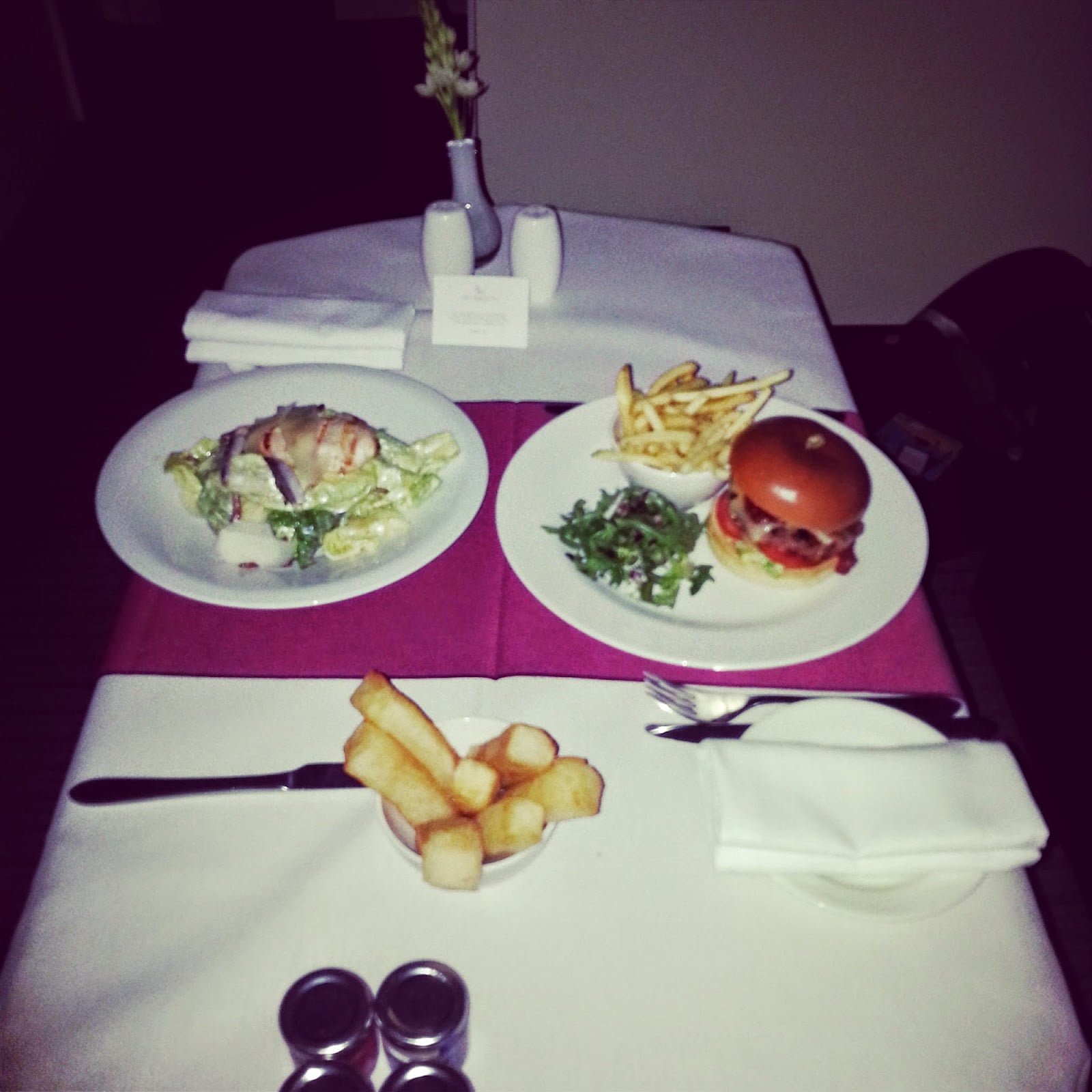 The best breakfast juice I think I have ever tasted
A spa
Safe rooms for families
Quality toiletries 

Friendly staff
So go on … give it a go. Don't let your answer be  … we can't because of the children, you don't know until you try!