Do you know anyone who is celebrating a new arrival?
Have you already sent a gift or are you looking for something a little different?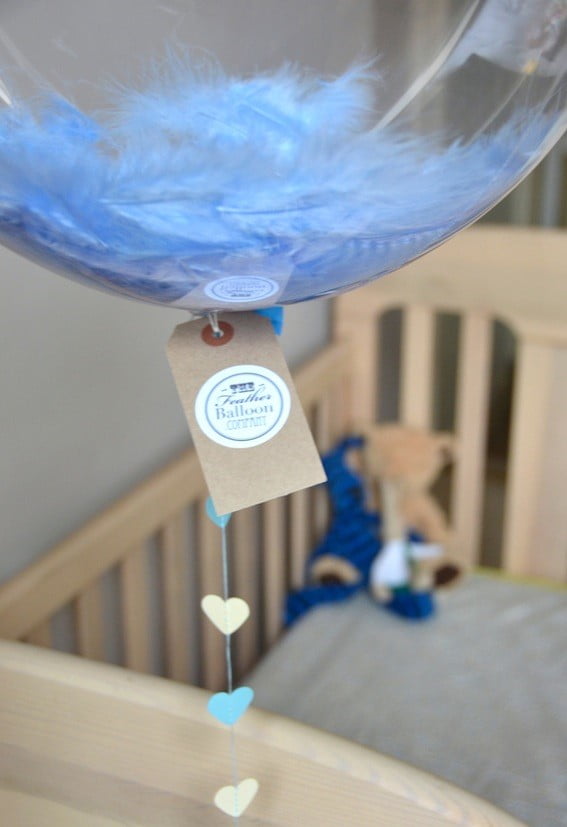 If you are a bit stuck we have a great suggestion for you. What about a feather balloon delivered to their door to mark the occasion?
Perfect for welcoming a new baby into the world, announcing whether it's a girl or a boy, or just wishing a little one happy birthday, The Feather Balloon Company's clear bubble balloons are filled with baby-soft feathers, tied to pretty handmade heart strings, and posted in red-ribboned gift boxes…ready to float out when opened.
Choose from a range of divine feather colours including antique rose, perfect pink, baby blue and delicate lilac, or romantic confetti in peaches and cream pastel shades.
The Feather Balloon Company can deliver luxury balloons anywhere in the UK, and they are guaranteed to last up to 10 days.
You can also get specific Easter balloons and Valentines and Mother's Day balloons too, so be sure to check out the range. They can produce confetti filled ones as well, which would be great for any celebration!
Our Easter balloon came filled with chicks and yellow feathers and looked just perfect with our Easter tree, made by the children at the weekend – the two sit perfectly together, although someone has eaten all the chocolates already!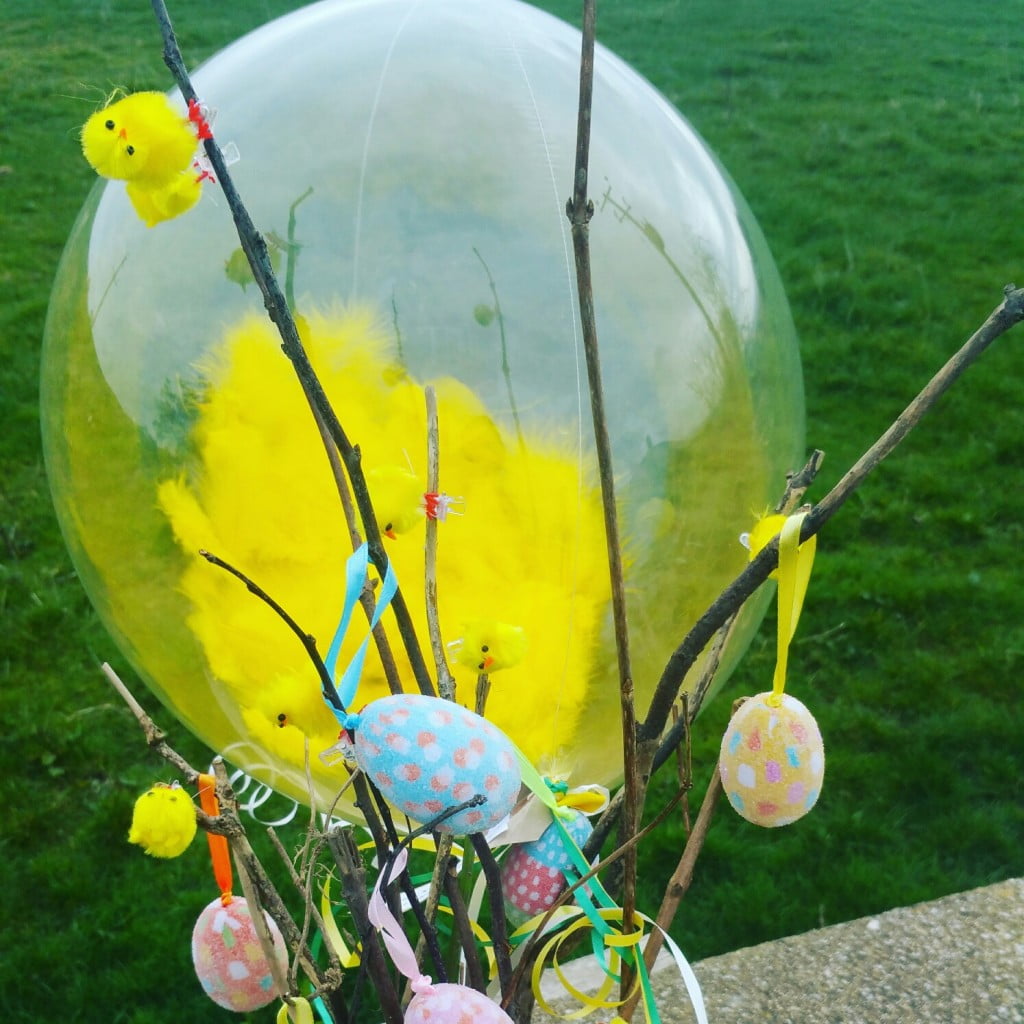 These are really cute and come beautifully packaged in tissue paper and boxed with a red ribbon. A gorgeous gift to welcome a new little one to the world or just a nice decorative feature for Easter.
We'd love to see birthday balloons and themed ones for other occasions as well, I'm sure the possibilities must be endless!