When you look around these days at all the furniture, decorations, rugs, lighting and so on specifically aimed at children's rooms it's hard not to ooh and aww at it all. There are some stunning things out there specifically aimed at turning children's bedrooms into a paradise.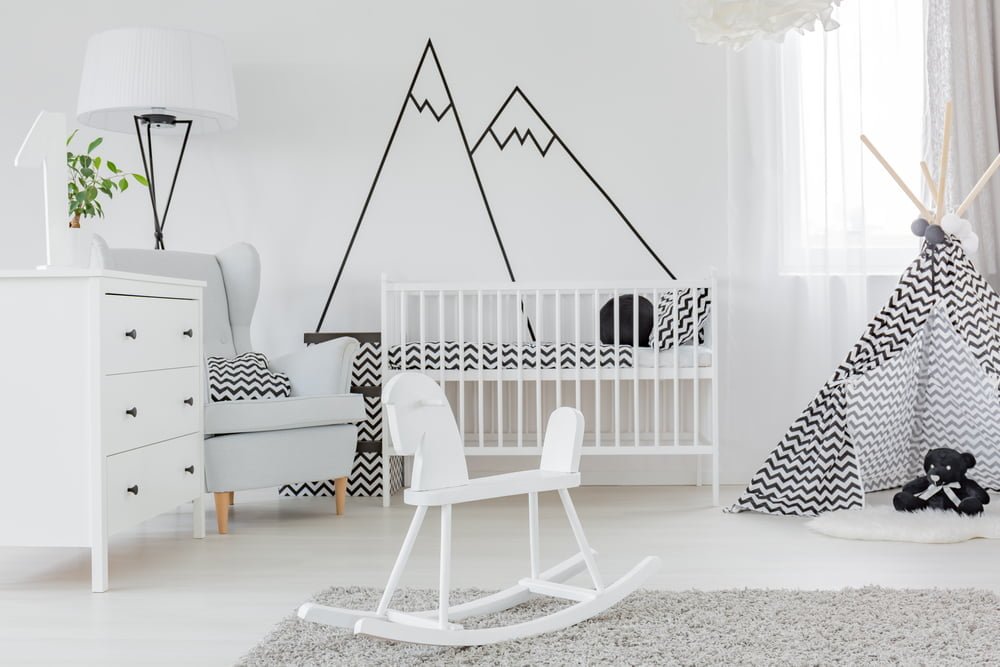 Whatever theme you have in mind you can find a gazillion things to help you create their ideal room. Children's rooms are big business and there are parents who will spend thousands of pounds creating something spectacular.
Some parents don't see the point of this, of course. It's perfectly possible to create a stunning bedroom for a child without spending a fortune if you shop around and take your time building the look you want for the room.
There are plenty of quality budget options out there on furniture. You don't have to spend £600 on a bed, you really don't.
Equally you can find amazing accessories at budget prices if you are prepared to shop around.
One of the things I always like to try and do is decorate the children's rooms in a more adventurous way. For example, a few years ago we painted our playroom as a jungle. We had a skyline, horizon, and lots of layers to the jungle. Essentially this involved four different types of paint, lots of swear words and some funky accessories, but we were all thrilled with how it turned out.
We also painted the New York night sky in our daughter's bedroom which turned out really well.
Our next bedroom project is all about the dinosaurs. I've always loved the idea of using a mural in one of the children's bedrooms, and I've recently come across this stunning dinosaur mural from Murals Wallpaper.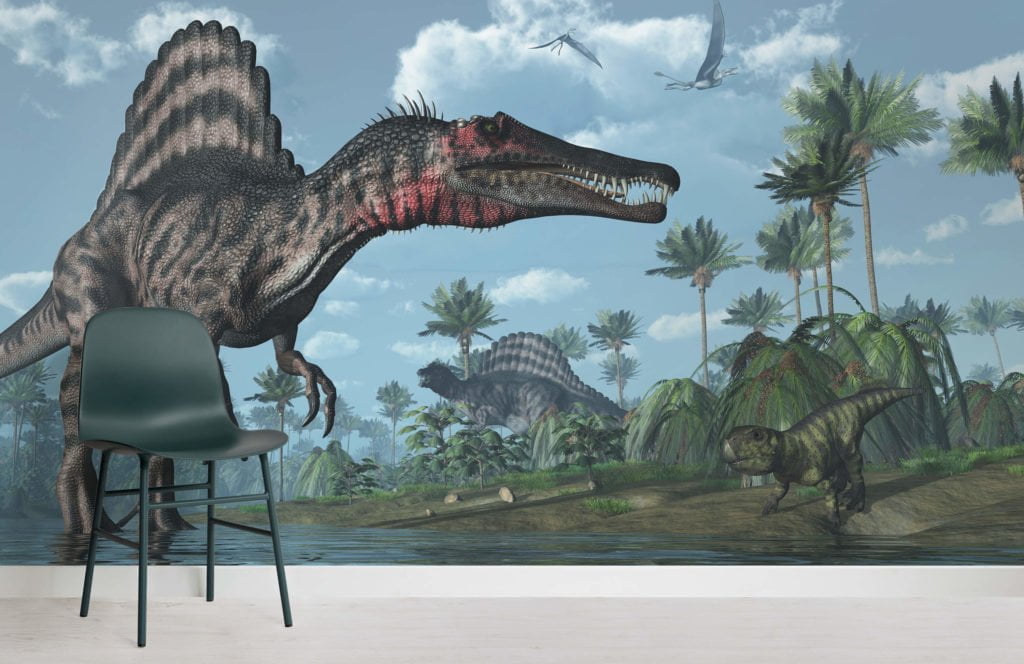 I really don't like the idea of wallpaper in general. I prefer paint in all honesty. I remember as a child watching my mum fight with a roll of wallpaper and paste. She was really good and the result was always very smart, but, boy did the process look stressful.
At Murals Wallpaper they are modernising the idea of wall paper. You'd be hard pressed not to find anything you liked on their site.
Choose the design you like, measure your wall, review your proof and they will send your stunning mural directly to your door.
There are literally tons of stunning children's murals to choose from. We are in love with this 3D dinosaur mural. The Spinosaurus is one of the boys favourite dinosaurs so they are super excited about this.
Once we've got this installed I'll let you know how the process went and be able to show you how it looks in real life.
It's thought that 4 years old is the time in your life when you know the most about dinosaurs! It's also a time in life when you create magical adventures and what better place for those adventures to begin than their bedroom.
Dream big little ones!
How have you decorated your children's bedrooms?