A dermatologist is calling for people to use suncream not only as the weather picks up, but all year round in order to avoid long term sun damage and the risk of developing skin cancer.
The comments come from Childs Farm's consultant dermatologist Dr Jennifer Crawley, who has more than 10 years experience in dermatology, working from the University College Hospital London.
She believes a re-education is needed when it comes to sun protection and is urging people to get out of the mindset that suncream is just for holidays abroad or for peak heatwaves.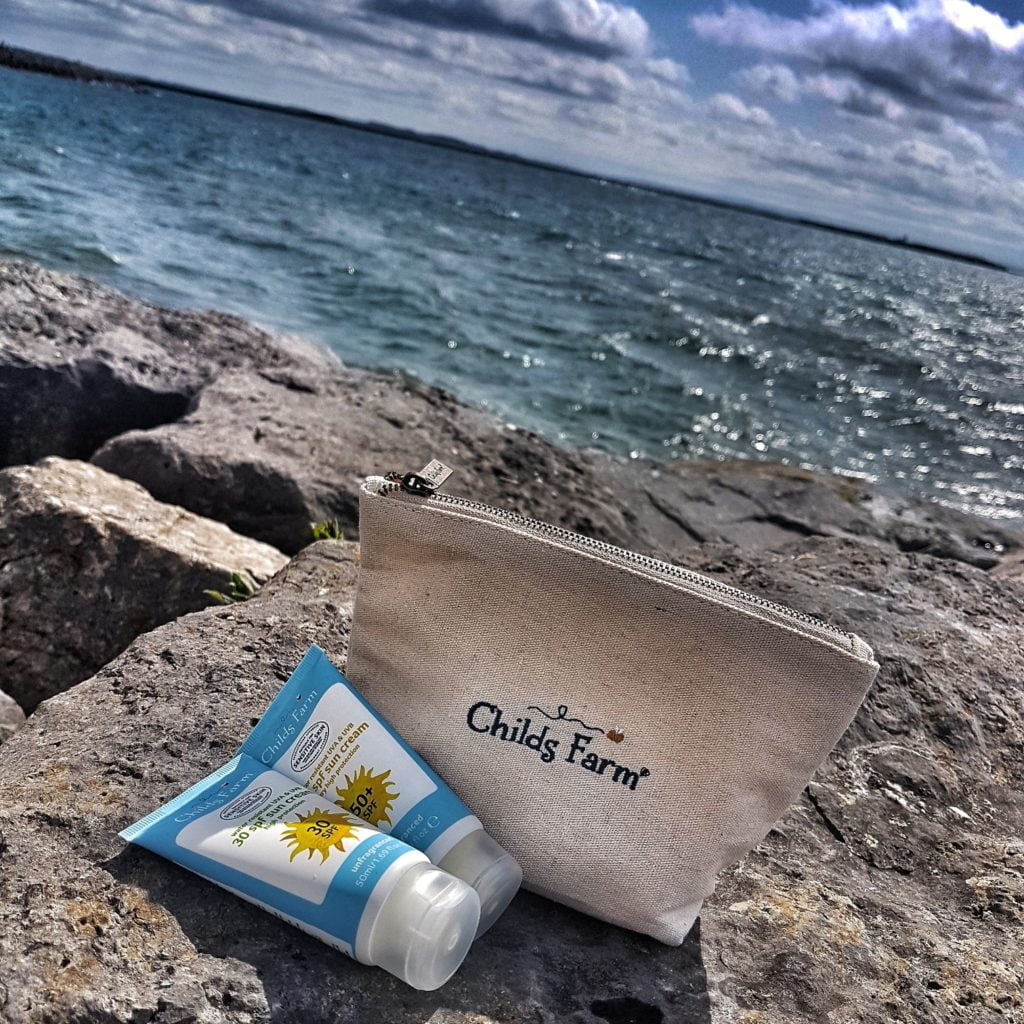 Dr Crawley said: "I think we need to really make the point when we are talking about sun protection, we aren't just talking about blistering heatwave sun; we are talking about UV light.
"Getting sunburn just once every two years can triple the risk of melanoma, the most serious type of skin cancer. That's why it's so important to be applying sun cream all year round, not just when it's hot. Skin cancers take a long time to occur and they occur because of an accumulation of UV damage over a number of years, making it fundamental to protect skin from an early age.
"Any sunburn on children's skin is especially worrying, because young skin is much thinner than an adult's, making it far more susceptible to damage. Sunburn in childhood dramatically increases the chance of skin cancer in later life; it really is imperative that parents take the right steps to protect their little ones when they are outdoors."
Dr Crawley continues: "One of the main problems we find is that people don't apply an adequate amount of suncream. We recommend at least two teaspoons for the head and neck area and two tablespoons for the body. But you can't apply too much, so use it liberally.
"Lots of people apply suncream twice during the day as they are aware it does wear off, and while this is a good start, suncream really does need applying more than twice particularly on really hot days. It's also important that whatever your skin type you look for one with a high SPF of 30+ and one that will protect the skin against both UVA and UVB rays. It's also important to make sure the sun protection you use is suitable for eczema prone or sensitive skin if you suffer with those conditions."
Reassuring those who enjoy being outdoors, Dr Crawley believes the sun shouldn't stop us having fun and enjoying ourselves, we just need to be prepared.
She says: "While this is a really serious topic, I think we also need to make sure people don't become too fearful of being outside. Everyone should be able to enjoy the great outdoors, so don't let the sun hold you back, just reapply, reapply, reapply!"
Childs Farm's skin expert Dr Jennifer Crawley's golden rules for sun safety
On hot days and when you're abroad keep little ones in the shade between 11am and 3pm when the sun is at its hottest
Cover any exposed skin with suncream even on cloudy days
Use a high factor SPF 30+ suncream, with broad spectrum protection against UVA and UVB rays.
Reapply suncream numerous times throughout the day, especially after swimming
Pay particular attention to often forgotten areas such as the shoulders, back of the neck and behind the ears when applying suncream
Where possible, cover up childrens' skin with a hat, loose fitting clothing and sunglasses
Always keep babies under the age of six months out of direct sunlight
For those who have particularly sensitive or eczema-prone skin, make sure you are using a product that has been clinically tested as suitable for this skin type / use a product that is dermatologist and paediatrician approved
Childs Farm's new 30 SPF suncare range has launched exclusively in Boots Sun Shop and can be used by the whole family, suitable for sensitive skin and also those who are prone to eczema. For more information please visit www.childsfarm.com
Childs Farm is distributed online at Amazon, Ocado and through its e-commerce platform www.childsfarm.com, as well as instore and online at Boots, Superdrug, Tesco, Asda, Sainsburys, Waitrose, Morrison's and major pharmacy groups.
Competition time
For your chance to win a pack of Childs Farm essential sun care like above, just complete the easy widget below.
Win a Childs Farm Sun Care Pack
Terms and Conditions:
Giveaway will run until August 24th.
There is one prize to be won.
The prize is non-transferable and no cash alternative is offered.
This giveaway is open to UK entries only.
Entrants must be age 18 or over.
Data controller for the purposes of this giveaway is Mummy Fever. Your details will not be used for any other purpose than selecting/informing a winner.
Winner's details will be passed to Childs Farm, who are responsible for sending out the prize.
All entries will be checked.
The winner will be chosen at random from valid entries after the closing date.
The winner will be informed by email.
The prize includes free UK delivery.
Failure to respond within two days may result in a new winner being drawn.
Once drawn, the winner's name will be displayed on this blog post.
Entry into the giveaway will be deemed as acceptance of these terms and conditions