Welcome to part nineteen of our 'Christmas Gift Guide'. We are into December now and people are talking about how many days there are until Christmas, instead of weeks, gulp!
I don't know where the time goes. How is your shopping and general preparation going? Who are you struggling to buy for the most?
We've come across a great gift idea aimed at girls over the age of 8 – Neon Charms. These are by GALT and priced at £14.99. You can design your own unique jewellery by combining neon charms with the exciting selection of fashion beads. Arrange the bracelet or necklace design in the bead channel before threading onto clear elastic. Clip neon charms onto the bracelet and necklace chains to create stylish charm jewellery.
This kit is really superb quality for the price, much better than any other I have seen in the past (and we go through lots of things like this). The charms and beads are really lovely and much more substantial than some kits.
The colours are really vibrant and there are lots of varying options for different things you can make. These kits are lots of fun and would make the perfect gift for any children you know who enjoy making pretty things.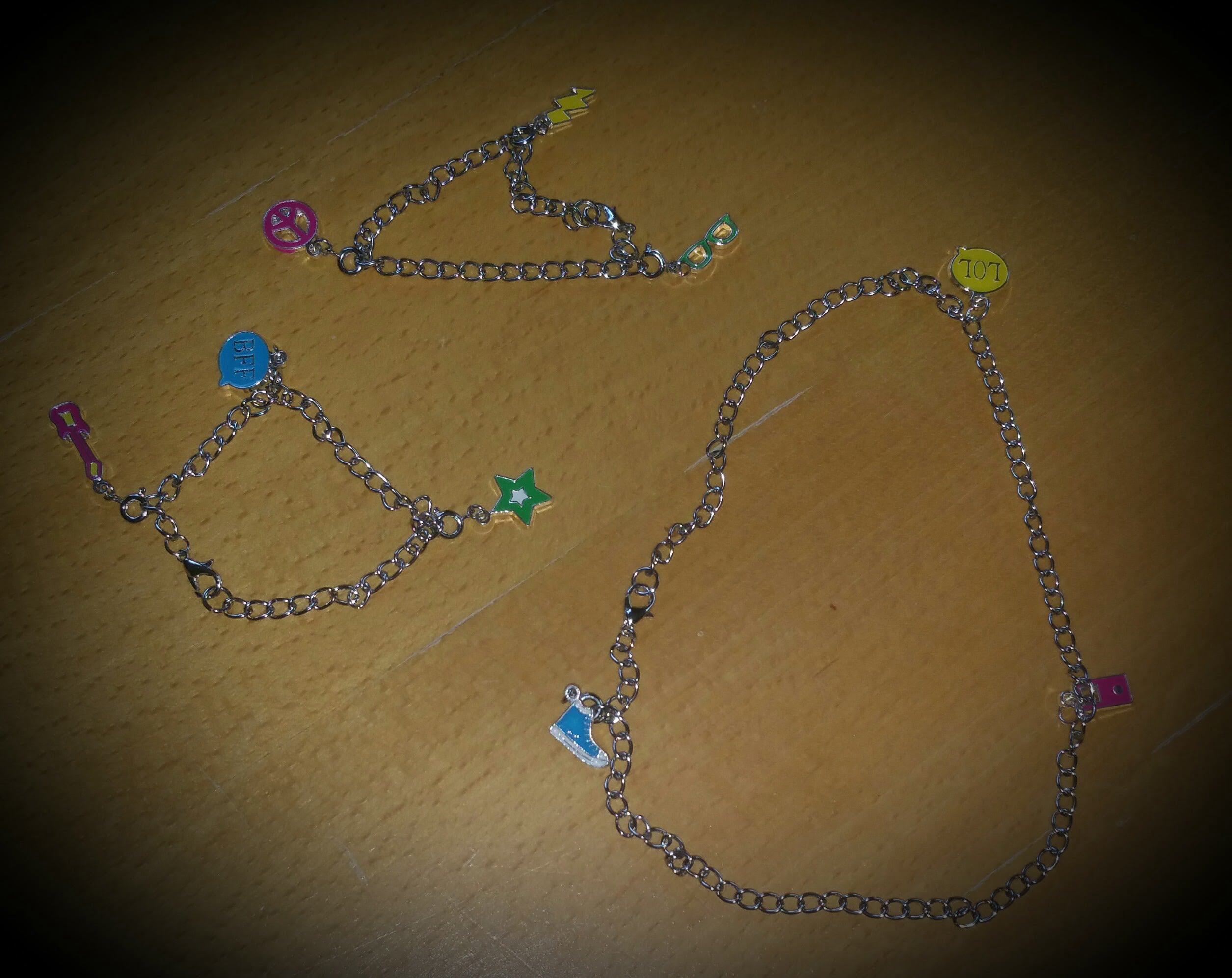 These charm creations were our favourites, made to give to friends from school. There is hours of fun in this kit and you can produce a whole range of things that children will enjoy wearing.
Do you know anyone who enjoys making things like this?