That wonderful white stuff…snow of course.
You might think that the summer is a strange time to dream of snow but as any skier or snow boarder will tell you, that's when you start to think about next season and if and when you will be able to hit the slopes.
I'm a skier. It has been a passion of mine that has grown every year since the age of 5 when my parents first took me on a skiing holiday.
Fortunately, my man is as passionate about skiing as I am and we hope that the children will feel the same way. Our big girl certainly has the bug already. Skiing is so many things:
Exhilarating
Exciting
Challenging
Rewarding
Satisfying
Before children, I was a catch the first lift of the morning kind of girl and ski until the piste patrol appears at the end of the day. Now, I'm a cram as much into a morning whilst the children are in ski school and play in the snow with the children or hit the slopes with them in the afternoon kind of girl.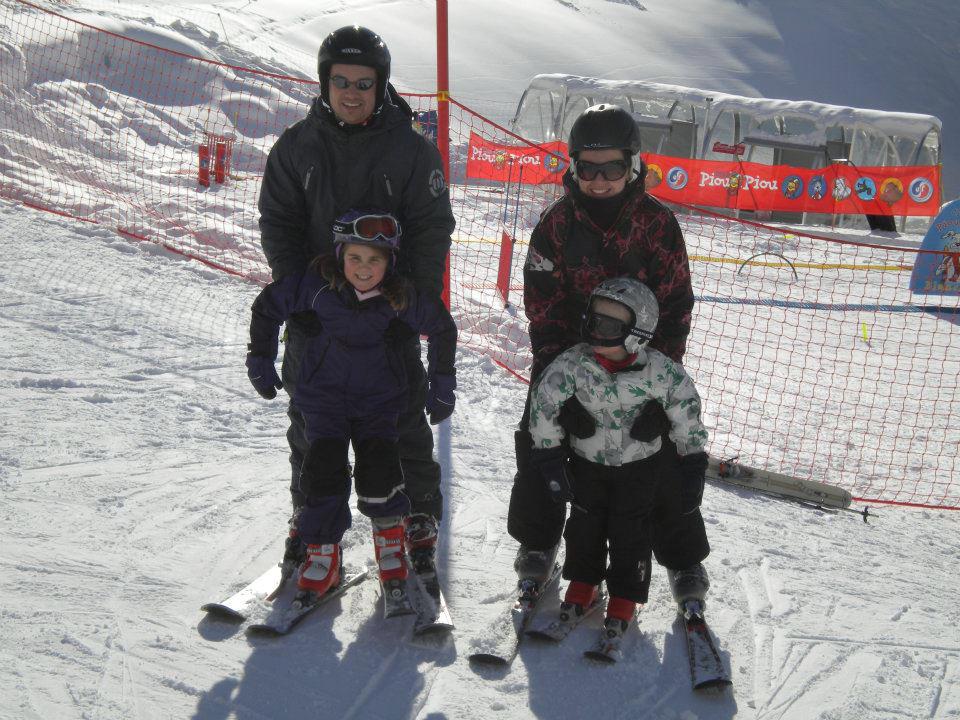 The air in the mountains is amazing. Being above the clouds is both calming and bizarre in equal measure and the crunching of the snow underfoot is a sound I love.
I love running marathons and I love horse riding but no other sport has had the impact on me that skiing has had.
Every time I click my boots into my skis, no matter how much time has passed since I was last on the slopes, I feel content, excited and incredibly grateful that all those years ago my dad decided he had to try skiing "just once" before he was "too old" – because that decision opened up a door for me to the best type of holiday ever and a sport I will love forever.
Are you a skier? Can you relate?