Welcome to part five of our series on encouraging active children.
I always think it works well to encourage children to be active from an early age. That way, being active simply becomes part of normal life, not an extra.
Encouraging active play is a great way to increase the amount of activity that children do and things like playing with a ball, playing tag and riding a scooter or bike are ideal for this.
Our children love scooters and bikes. The scooters are particularly well used because they are so handy and can fit in the car so easily. Our scooter brand of choice is normally the micro scooters but we have recently come across a much cheaper option for younger children from decathlon called the OXELO.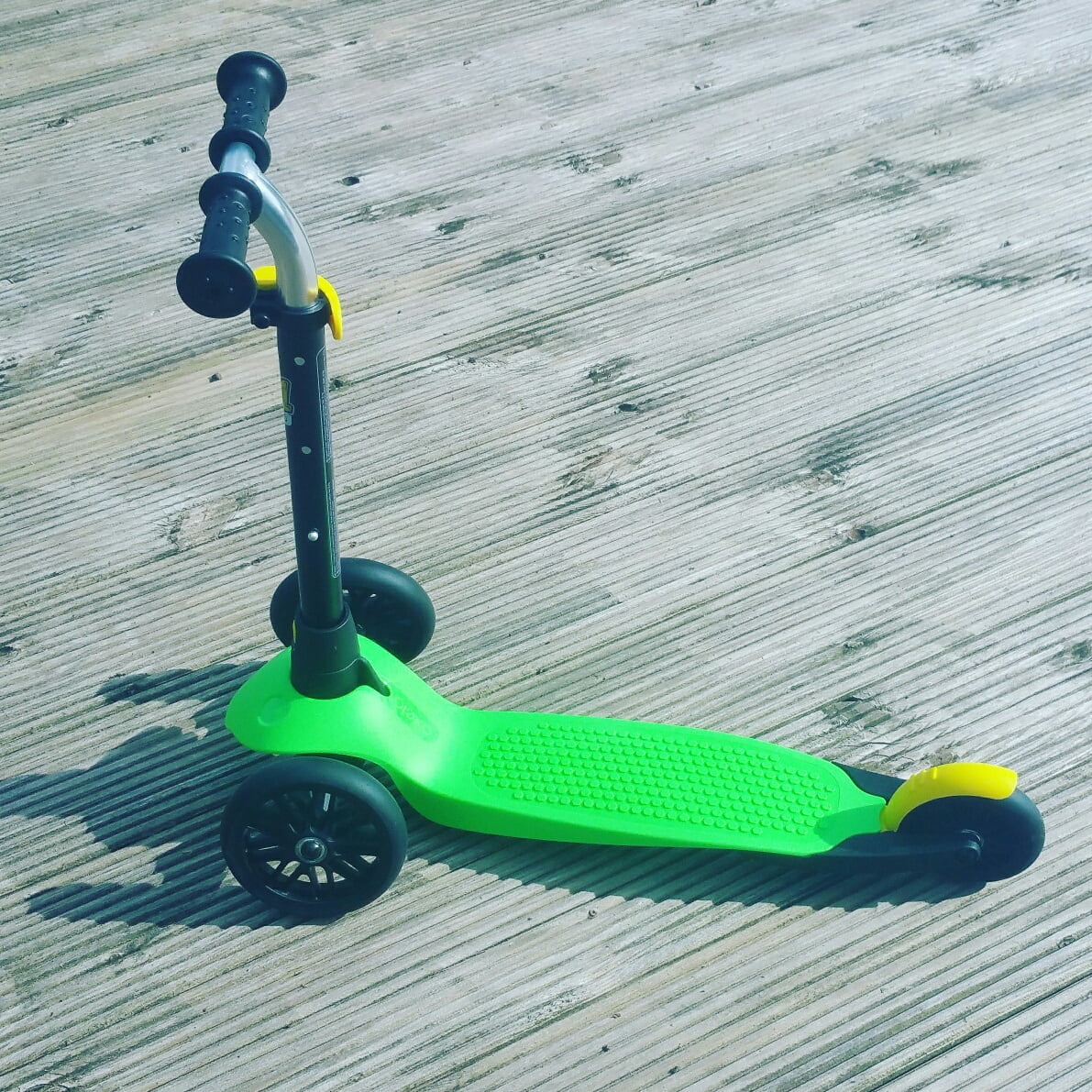 This three-wheeler looks quite similar to the micro scooters at first glance but you turn the scooter in a traditional way by turning the handlebars not leaning as you do with the micro scooter. Some children might find this easier to manage I imagine, than learning to shift their body weight in a particular way.
One really good option is that you can easily change the colour of the scooter by using a different coloured foot plate. We really like this feature and if you wanted to pass this down to a sibling but jazz it up a bit, changing the footplate would be a good way of doing it.
For such a good value scooter this is surprisingly good quality. I can imagine this would be a great scooter for the school run and it is a really good option for a first scooter. You can find out a bit more in this video below.
Do your little ones like to scoot?