Supporting your children's reading has to be one of the most important jobs of a parent in my book. It is so lovely to watch them develop an interest in books and reading and the wonderful stories we have the privilege to read.
A keen interest in books and reading can do wonders for building the imagination and can hugely impact on how children make sense of the world around them, as well as expanding their vocabulary too!
Books and reading have always been a big deal for the children. They were all very lucky to have beautiful bookcases made for them by my very clever dad. We have four gorgeous bookcases like these now, one for each of the children.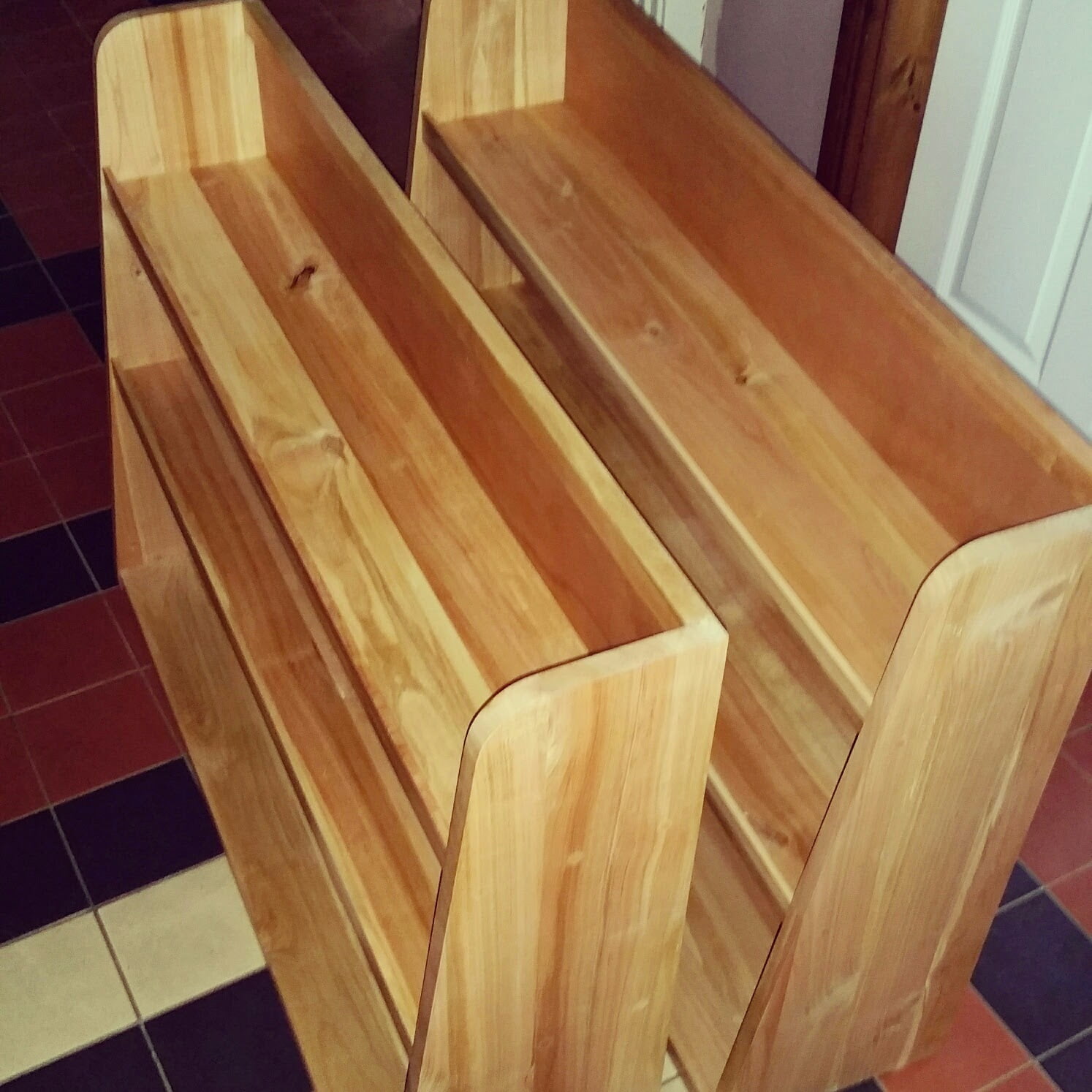 The children all have different tastes and preferences when it comes to reading, although there are family favourites like Matilda and The Gruffalo that we all enjoy.
Our princess has recently started reading Dork Diaries and she is gradually working her way through these books. She likes to read each night before she goes to sleep. If she gets stuck on a word or is unsure of the meaning she will call me or sometimes ask in the morning. 
I will ask her to tell me what happened and she will give me a summary of what she has read so far.
She has been reading Dork Diaries:TV Star recently and has really enjoyed it. She already has her eye on the next book she fancies in the range – Skating Sensation. You can pick up all these books on Amazon which is where I normally get them from.
These books are published by Simon & Schuster – to keep up to date with everything they publish you can follow them on twitter @simonschusterUK . Have you come across the Dork Diaries series before? They actually have their own Facebook page and you can follow them on twitter @DorkDiaries .
My daughter is utterly captivated by this series. TV Star is the seventh book in the series and these are going from strength to strength. If you haven't come across them we can really recommend the series.
Full of Nikki's doodles, diary entries and dorkish disasters, get ready to embrace your inner dork with his brand new novel frm the hit series! Perfect for fans of Diary of a Wimpy Kid, Tom Gates and Jacqueline Wilson.
How do you encourage independent reading?