Gardens are usually only used in the spring or the summer time because of the weather. What with the weather we are having now, it is impossible to enjoy a garden in the winter right? You may think that gardens are out of bounds when the weather turns, but that is not necessarily true. It is possible to enjoy your garden during the winter time, but you need to incorporate a few tricks of the trade. Otherwise, you might as well stay inside and cuddle up on the sofa!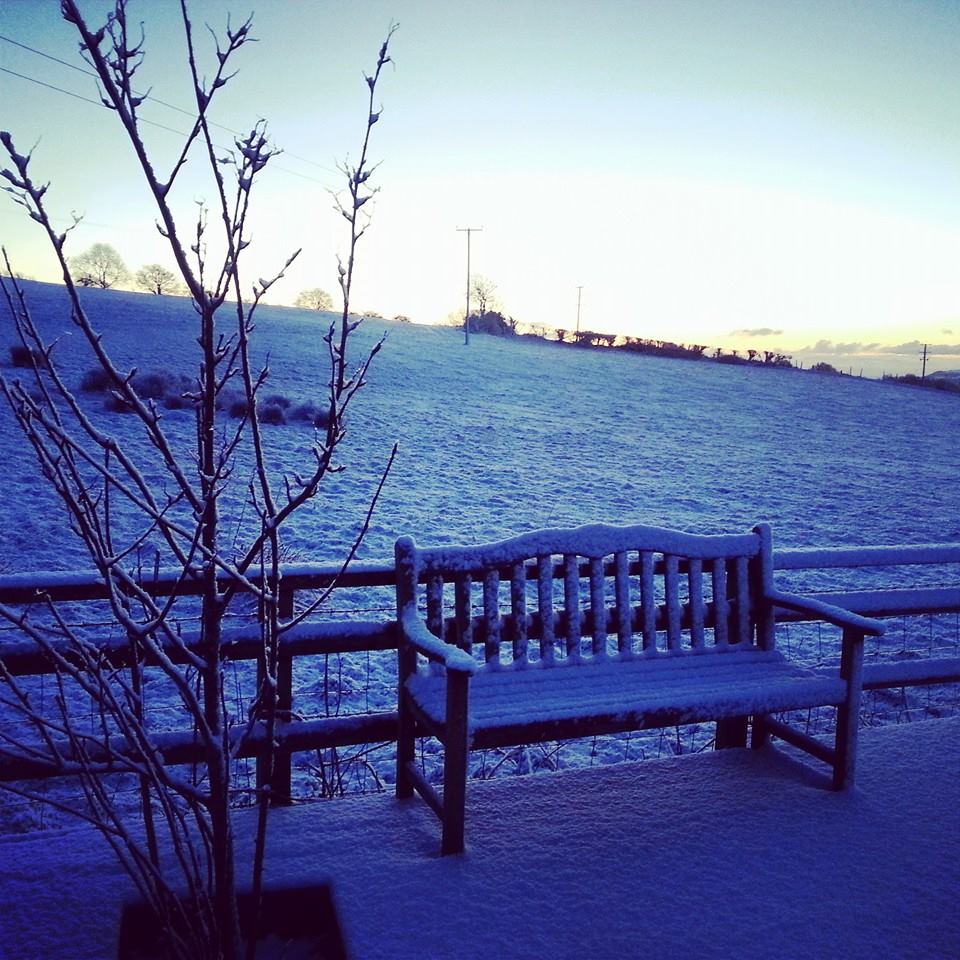 Install A Heater
As the garden is outside, you are going to need to keep warm. Now, we all know you can put on as many layers as possible, but they don't do anything after a while. No, what we need is a constant supply of heat that will warm the cockles when the mercury starts to drop. Well, look no further than an outside heater. The warmth that these heaters give off is incredible, plus they come in a variety of styles which means they won't look out of place. With a good heater, you can sit outside and stare at the stars regardless of the season.
Buy Garden Furniture
You are not going to be able to enjoy your garden without the right furniture. If you cannot sit down and relax, what is the point of being outside? All you need are the essentials, which are a table and chairs and maybe a lounger. Any furniture will do if you are shopping on a budget, but if you have the cash to spend, try the most luxurious brands. Rattan garden furniture, for example, is very comfortable and stylish. What's better, it is also affordable. Rattan is just one example, but there are dozens of others out there at your disposal.
Invest In Bird Feeders
The sun may have gone away, but the birds are still here. Well, some of them are still here! Birds will feed all year around, so there is always an opportunity to use your garden for good. Buy a couple of bird feeders and a water bath and keep them full all through the winter. The birds will have a place to find sanctuary, and you will have something to do in the garden on the cold winter days. This is a great activity to do with the children on a cold day.
Plant Evergreen Plants
The name 'evergreen' is pretty self-explanatory. As you may be able to guess evergreen plants last all year, which is to your benefit. By planting them in your back garden, you will always have an excuse to get out into the garden and do a bit of gardening no matter what the weather is like. Obviously, they don't look after themselves, so they do need attention, but, they are also durable enough to survive the harsh conditions when the weather turns.
Play
Why not just pop on the waterproofs, snow suits, wellies or snow boots, hats, gloves and scarfs and get everyone playing outside. Take the opportunity to burn off some energy and enjoy some time together…even if it does take an hour to round them all up and make sure everyone is wearing what they need to be!