This is a Guest Post by a member of the Lash Design Team
Another year, another interminable yet somehow squeamishly enjoyable Academy Awards telecast. I'd like to take this opportunity to point out the injustice one suffers as a non-pay TV subscribing viewer. There's no red carpet brouhaha, no anodyne Richard Wilkins  commentary- just a straight, very late broadcast of the ceremony. If, however, you're one of the privileged few with 300 channels at your disposal, you get it all. Red carpet and brown nosing celebrity interviews, as much as your stomach can tolerate.
I digress. The point I mean to make is regarding the female attendees of the Awards. What did they all have in common? I'm not talking body shaping underwear, eating disorders, or coke habits. No. Eyelashes. They all had astonishing eyelashes.
The team at Lash Design know the power of a marvellously full forest of eyelashes, and obviously the cream of Hollywood do, too. Find me a pair of unadorned lashes on the red carpet, and I'll find you someone who still owns a hypercolour tee shirt.
The quickest route to beautiful lashes is through eyelash extensions. As an additional bonus, they not only create the lashes of your dreams but significantly cut down on your 'getting ready' time each morning.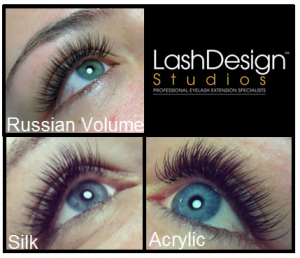 Wave goodbye to sticky, gloopy mascara wands, and in particular, wave a definitive goodbye to oil based mascaras.
Which brings me to the crux of this article. Eyelash extension aftercare. It's pretty straightforward- but you must not cut corners, or you'll shorten the lifespan of your lashes between refills. Oil based eye makeup is strictly off limits, as it dissolves the adhesive used to secure your lashes. Hot, steamy environments such as saunas are best avoided at all times, but most critically in the first 24 hours after you have your lashes done.
In those first 24 hours you must also avoid any facial contact with water – and that's pretty much the long and the short of it. Don't wipe your eyemake up off vigorously. Be gentle when washing around the eye area.
For more tips on eyelash extensions and aftercare visit Lash Design.