Have you taken your family to one of the family-friendly festivals that happen throughout the year before?
We have been to a couple and they make such a great day out, with loads to keep children of all ages busy. I think for us that is the main attraction, that there are things that appeal to all the children.
One festival we haven't tried yet is Geronimo, despite this not being far from us, I hadn't heard about it until recently.
Following a hugely successful first festival in 2015, Geronimo has announced it is not only returning to Tatton Park in Cheshire for a second year, but it also has a new second home at Harewood House, just outside Leeds.
Taking place over the weekends of 1 – 2 May (Harewood House) and 29 – 30 May (Tatton Park), to coincide with the two Bank Holiday weekends in May, Geronimo is back, bigger and better with a huge programme of events lined up for both venues.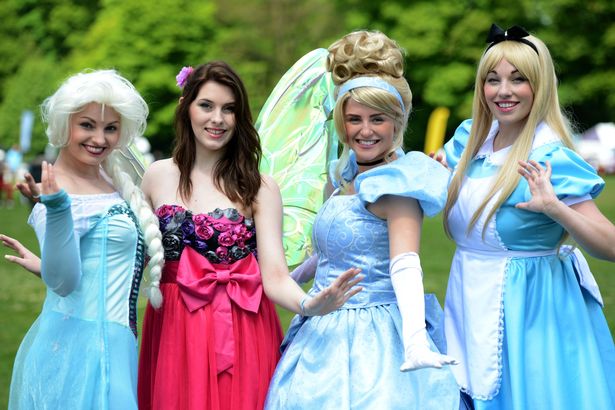 Geronimo will be delivering an exciting array of acts, amazing experiences and wonderful adventures, including lots of new attractions – all resulting in what looks like a fantastic family day out.
The programme, includes:
The return of Mr Bloom to the Geronostage Zone!  Geronimites can 'pop along' and say 'Ello!' with Mr Bloom, where there'll be a bundle of veggie stories, gardening games, and catchy nursery songs for toddlers and parents alike.
Our favourite explorer, Andy Day will be performing his Dino Rap show filled with tales of his adventures to far away lands as well.
Alex Winters from CBeebies will be hosting the main stage each day, along with daily meet and greets.
Join Cook and Line from Swashbuckle in a rip-roaring pirate adventure! Full of fun songs and silly slapstick comedy, this energetic and interactive performance will be loved by children of all ages.
The Adrenaline Zone will challenge even the bravest adventurers with tree climbing, den making and a thrilling zip line that will reach speeds of up to 60KPH!
New for 2016 is the Arena Zone, an extravaganza of live displays featuring motorbike display teams, sheepdog shows with a difference and owls in the falconry show – on horseback.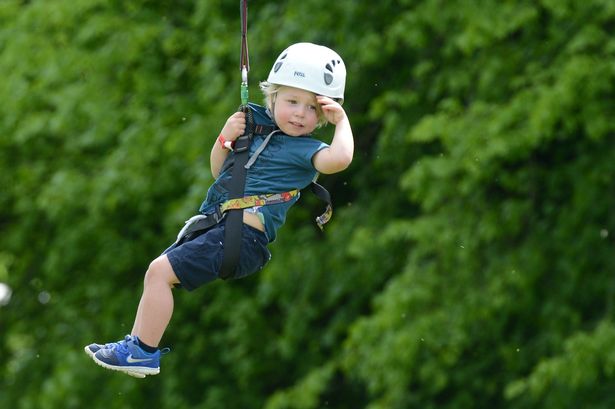 The Library Zone– Join some dance classes to learn Bollywood or Zumba moves or enjoy a gigantic drumming session – beware, it's going to be noisy! For fans of Frozen, there will be a Frozen singalong and the talented Mr Yipadees show will be bringing instruments to life.
Catch award winning theatre productions in The Theatre Zone, with Pocket Story Theatre – winner of the primary times children's choice awards at the Edinburgh Fringe. Fabularium is the most eccentric of travelling shows and Les Enfants Terrible present the Imaginary Menagerie- travel with Dr Longitude as he regales you with his strange stories and takes about his travels.
Test your own performance skills with the Circus Zone. This zone also includes a full circus show and Circus fudge will also be performing his show from Glastonbury festival – don't miss it!
Enjoy a hands-on wildlife experience in The Pasture Zone where kids of all ages can climb aboard for a ride on one of the donkeys or Shetland ponies. Crocodile Joe will be hosting his amazing reptile show and new for this year, there will be the largest collection of giant Tortoises coming to Geronimo – I am so excited about that as I love them.
In the 3ft and Under Zone, little ones can join a fun class with Tumble Tots, take a ride on a balance bike or take a dance lesson with baby ballet. For the tiny tots, simply chill out in the baby yoga tent.
Fans of live music are in for a treat at the Bandstand Zone with popular acts on throughout the day.
Creative kids can join in the many craft workshops in the Funky Junk Zone. From amazing woodwork workshops, hair braiding, face painting and fairy making workshops, to stone carving and totem pole making, there is something for everyone to get stuck in to.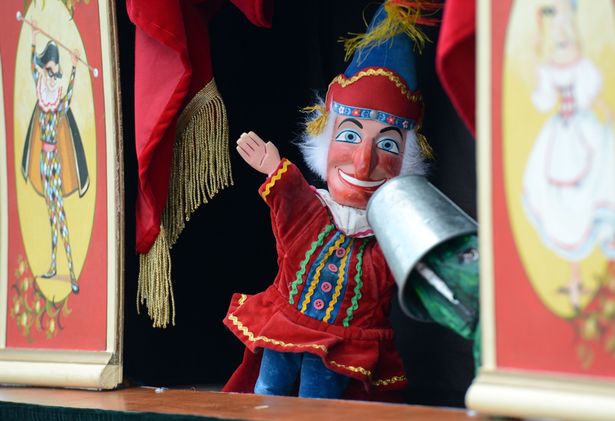 Fun-filled Fairground Zone – with an old fashioned Helter Skelter, traditional carousel and steam powered swing chairs for kids and grown ups who are still kids at heart!
The beautiful woodlands of Tatton Park and Harewood House will be transformed into the Woodland Zone, Geronimites can make a mud pie or fairy potion, learn to create a whistle from a carrot or build a den. Older kids can monkey around in the trees in a mobile high ropes course or strap on a helmet and ride the mountain bike course.
VIP Puppets creates characters of epic proportions, teamed with moments of intimate audience interaction. These larger than life puppet walkabouts feature an adorable giraffe called Dolly and her baby Juno. Dolly is a life-sized gentle giant of a giraffe who gracefully wanders where she pleases. She towers above her audience, but is always happy to lower her head to meet her biggest (smallest) fans, for a pet, or to nibble on some leaves. Her team of attentive zookeepers is always on hand to train new recruits in feeding, and cleaning up her poo!
For all mini music lovers, Saul's Junk orchestra's amazing pop up musical installations will amaze and inspire. Find them in the woods and the main festival field, or join in one of their workshops.
Panning for gold has been around for hundreds of years, with millions of pounds spent on retrieving the gold and gems, but not anymore! The Highland Valley gold & gem panning activity brings the GOLD AND GEMS RUSH to Geronimo!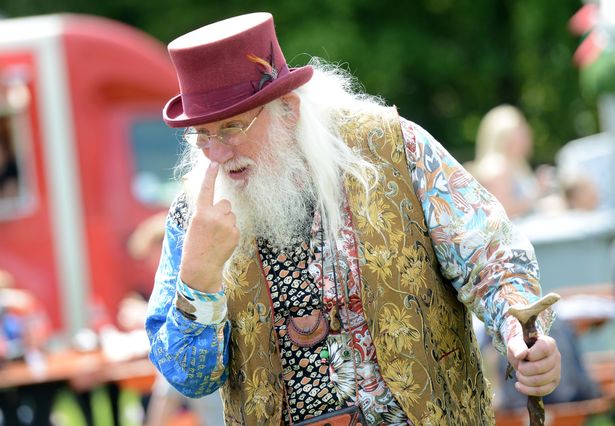 The only problem…how to fit everything into your day!
Geronimo is aimed at families with children aged between 2 and 12 years old. Visit www.geronimofest.com for more information.