Welcome to part eleven of our series on family-friendly days out.
All four children are real bookworms. They love reading and have a bookcase each which was handmade by their grandfather and which is full of their favourite books. We spend time reading together, they read to each other and they read to themselves.
As they have such a love of books, I was delighted to hear that earlier this year the Rainbow Factory opened near Leeds.
The Rainbow Factory is a storybook themed play centre which offers an alternative to the standard soft play centres around. It sounded like the ideal place for a family day out and the sort of place that would appeal to all four children.
If you are thinking of paying a visit over the next few weeks, new characters are set to join the Woodland Tales area from the pages of classics including Snow White and the Seven Dwarfs, Alice in Wonderland, The Lion, the Witch and the Wardrobe and Jungle Book. We were able to see some of the preparations for this – this is one of the Jungle Book models in development – amazing isn't it, just imagine how it will look when it's completed!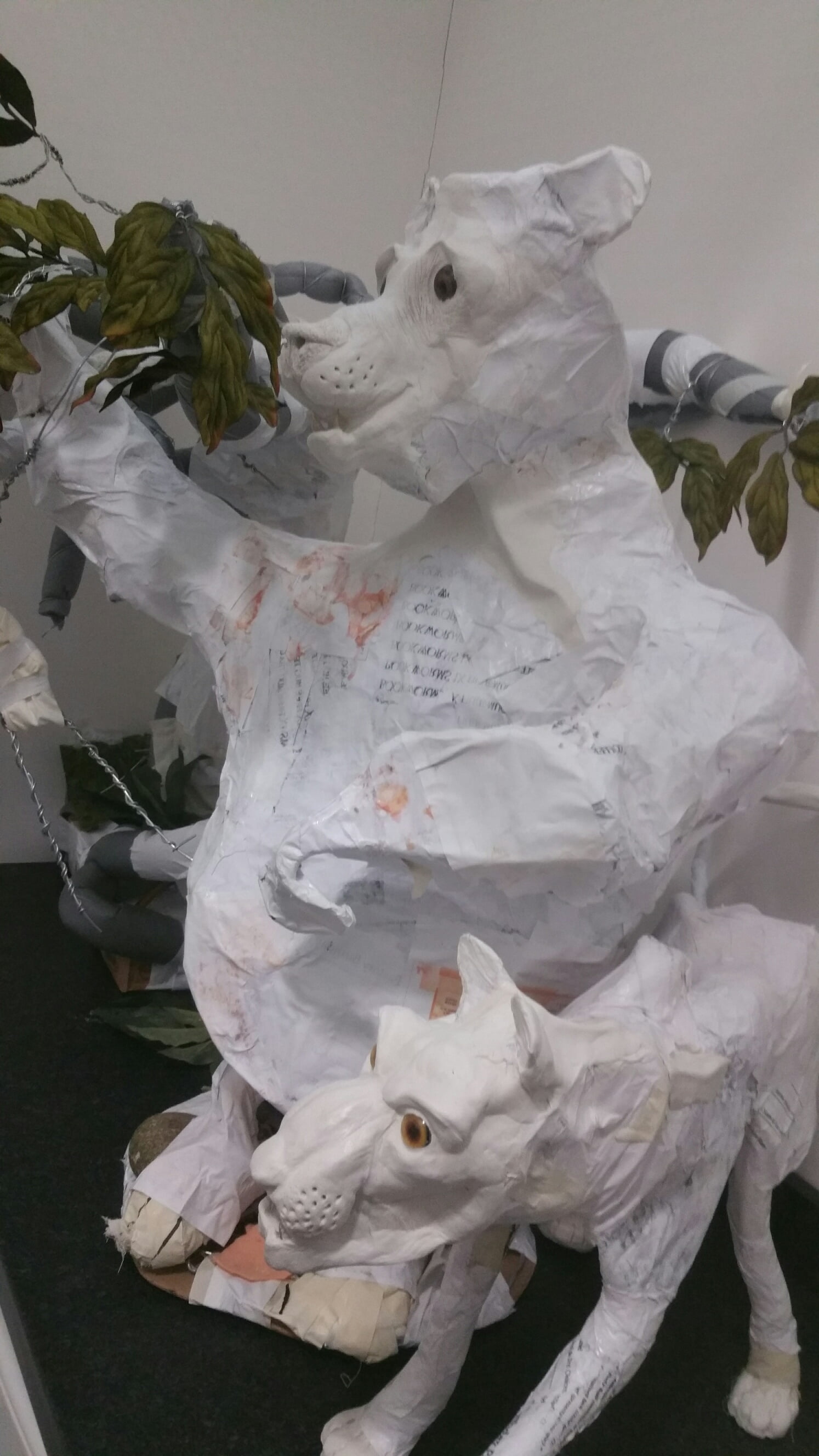 After an enchanting summer celebrating books about magic, they are now embracing a new theme – expressions, as they delve into stories that deal with a variety of emotions. The Huge Bag of Worries by Virginia Ironside; Roald Dahl's The BFG, and The Greedy Giraffe, written and illustrated by author, illustrator and Rainbow Factory creative manager Lydia Toumazou, are among the books that have inspired puppet shows, mask-making, poetry writing and mini performances, to name just a few of their themed activities.
Given the number of supernatural characters lurking in children's books it wouldn't be right if they didn't celebrate Halloween in a spooktacular fashion – so check out the website to see what they have on offer.
What to expect:
Parking is right outside The Rainbow Factory
They share the building with other businesses but there are signs to follow
There is only one small lift, so if you do not really need to use it take the stairs
You are welcomed on arrival by friendly and enthusiastic staff who chat to both the adults and the children but primarily focus on the children which I love!
You are guided through a tour of stories recreated by the most stunning models and asked questions about the stories that are represented and the emotions experienced by the characters – these are tailor-made to be age appropriate to your children
Children collect emotion stars during the tour – hold onto these to use in a crafting activity later on
The creative kitchen is the next stop where children can colour and craft all sorts of wonderful things or create a story of their own – if they need lots of help and guidance that is available, but if they wish to be independent with regards to their crafting that is also OK
There are stage performances, puppet shows and story time under the big tree throughout the day for children to engage or not with depending on how they feel and what other activities they are doing
There is a dressing up corner and children are free to use the stage for their own performance should they wish to
There were several birthday parties running throughout the day but I felt that these were well organised and therfore didn't encroach on other families visit – most of the activities took place in the separate rainbow room
There is an onsite cafe, serving cold food and snacks such as kids lunchboxes, adults sandwiches,  wraps etc. Hot and cold drinks are available and there is a nice seating area
It is really up to you how long you stay – You could just have a fun couple of hours or spend the entire day there. None of our children wanted to leave!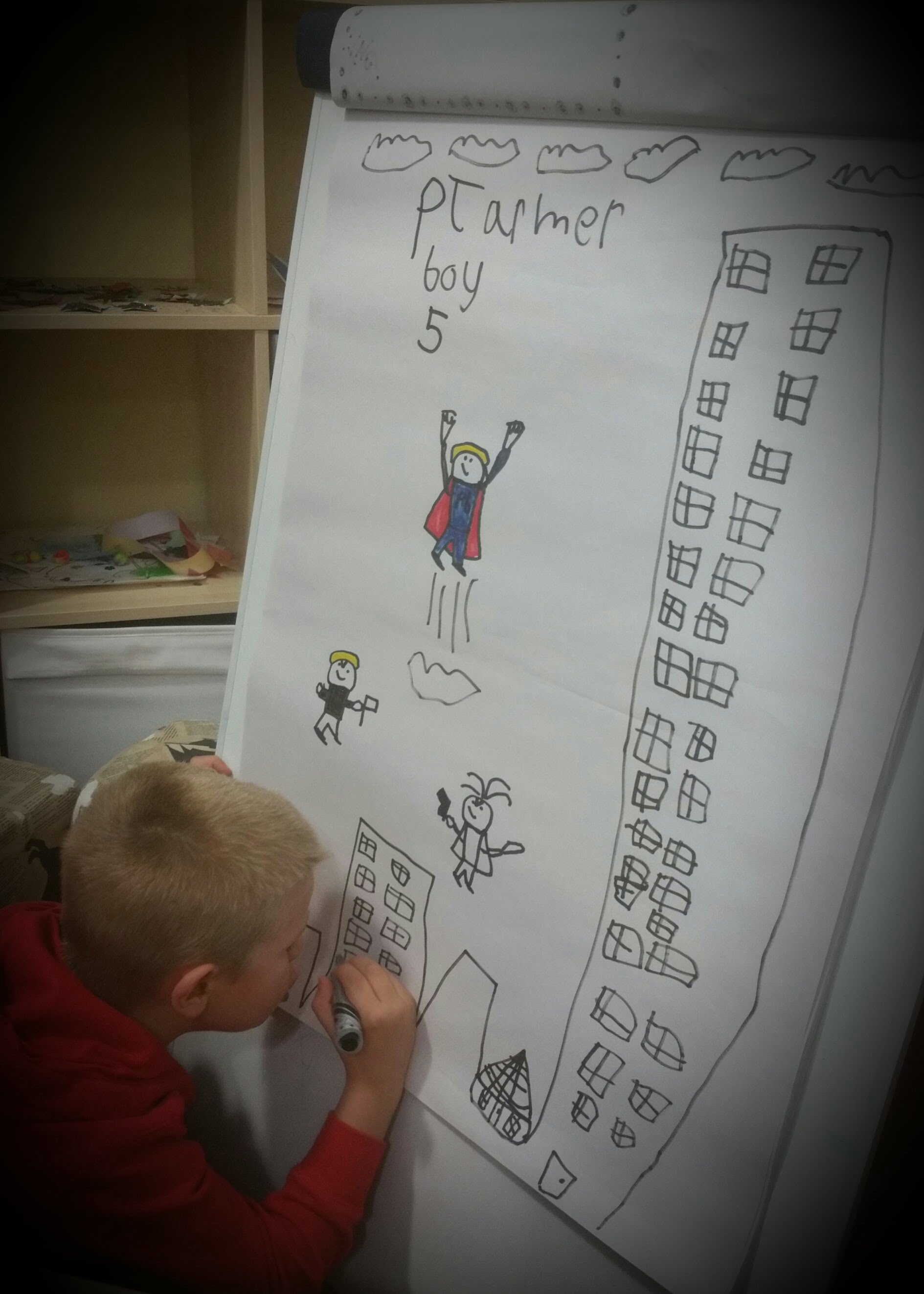 What they have spot on:
Low level sinks and dryers for children
Good quality food
Accessible location
Pushchair-friendly – although during busy periods this could become problematic
Friendly and engaging staff
Stunning models representing all the various stories
Suitable for families with children of a range of ages
Massive sensory appeal for children
Outdoor area open in good weather
Superb creative art area
Children are encouraged to read aloud with the story teller if they can
Each story is clearly carefully selected with a particular lesson or moral and linked to their current them – children can even act out the story if they wish to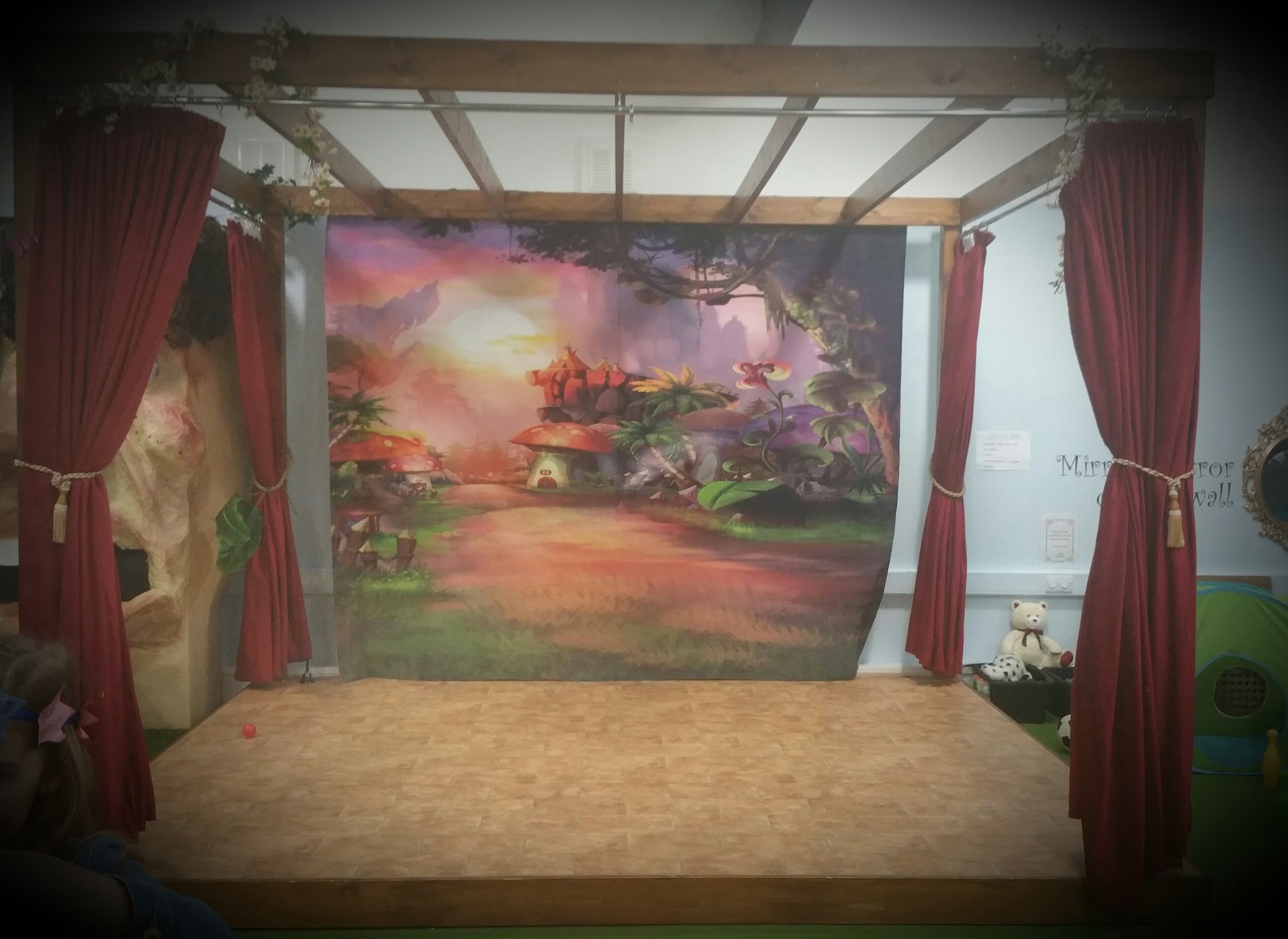 What they need to work on:
The cafe could do with a few more options, maybe just some salads without the pasta, to allow for food intolerances
It would be wonderful if the centre could look into posters or displays in the entrance way or window just to be a little more enticing – I appreciate however that it is a shared building and this might not be possible
To have models hanging from the ceiling would be amazing and there are already plans to do that according to the staff
Some development of the role play area would be wonderful, perhaps a standard play house that could be transformed into different things depending on the theme – equally this would work outside with a shed type building in the garden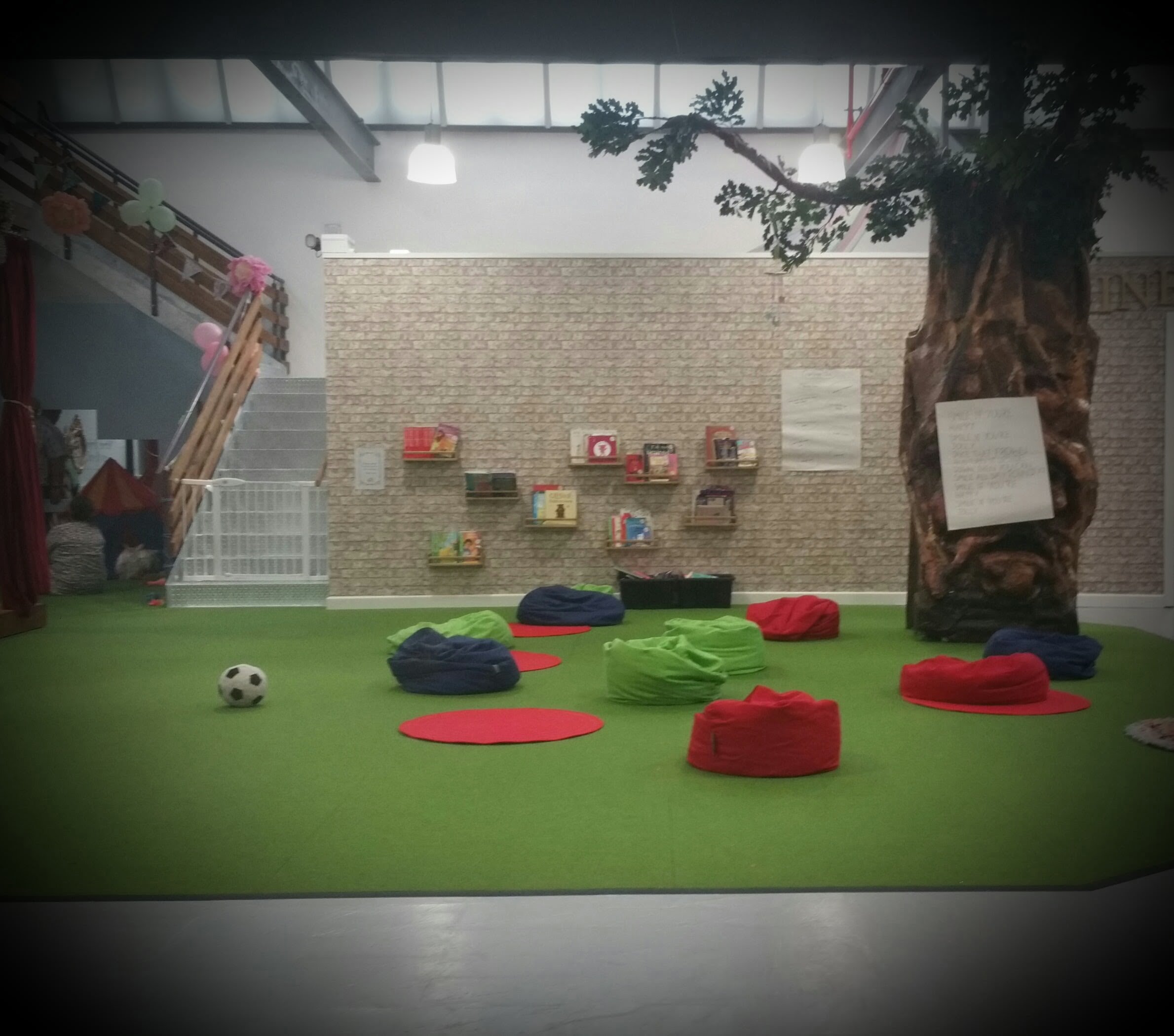 Soft play centres absolutely have their place and we are big fans, as a means of having fun and burning energy but play is not just about physical play, it's about developing an imagination and being creative and seeing where that takes you.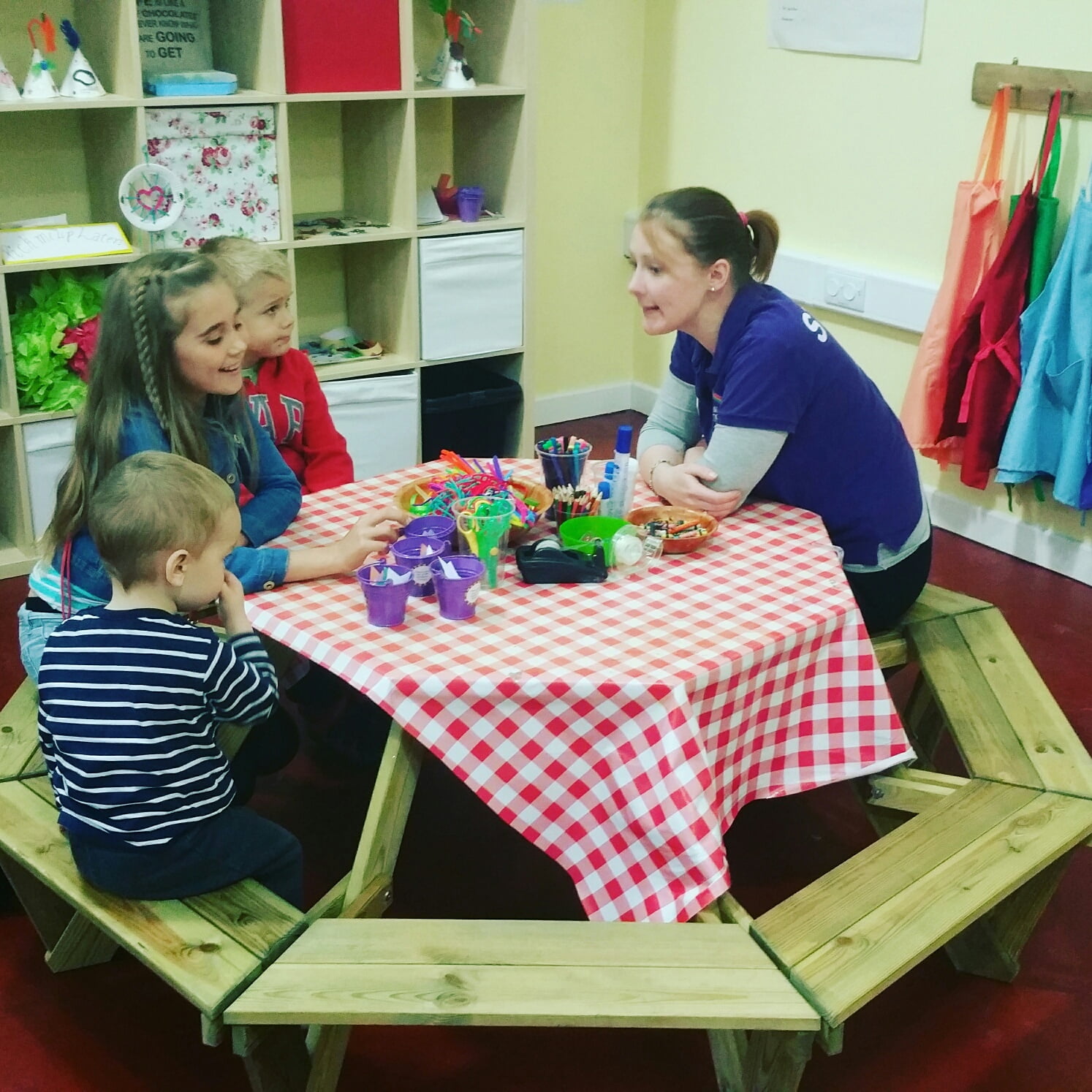 Children learn so much through play – just as they can learn to climb or jump in a soft play or park they can learn about books, creativity and role play at The Rainbow Factory.
Every city needs one of these centres! I'm already plotting how to adapt our playroom to be a combination of the creative kitchen and the stage! It would be wonderful to see early years settings based on the concept of The Rainbow Factory – children learn so much without realising it.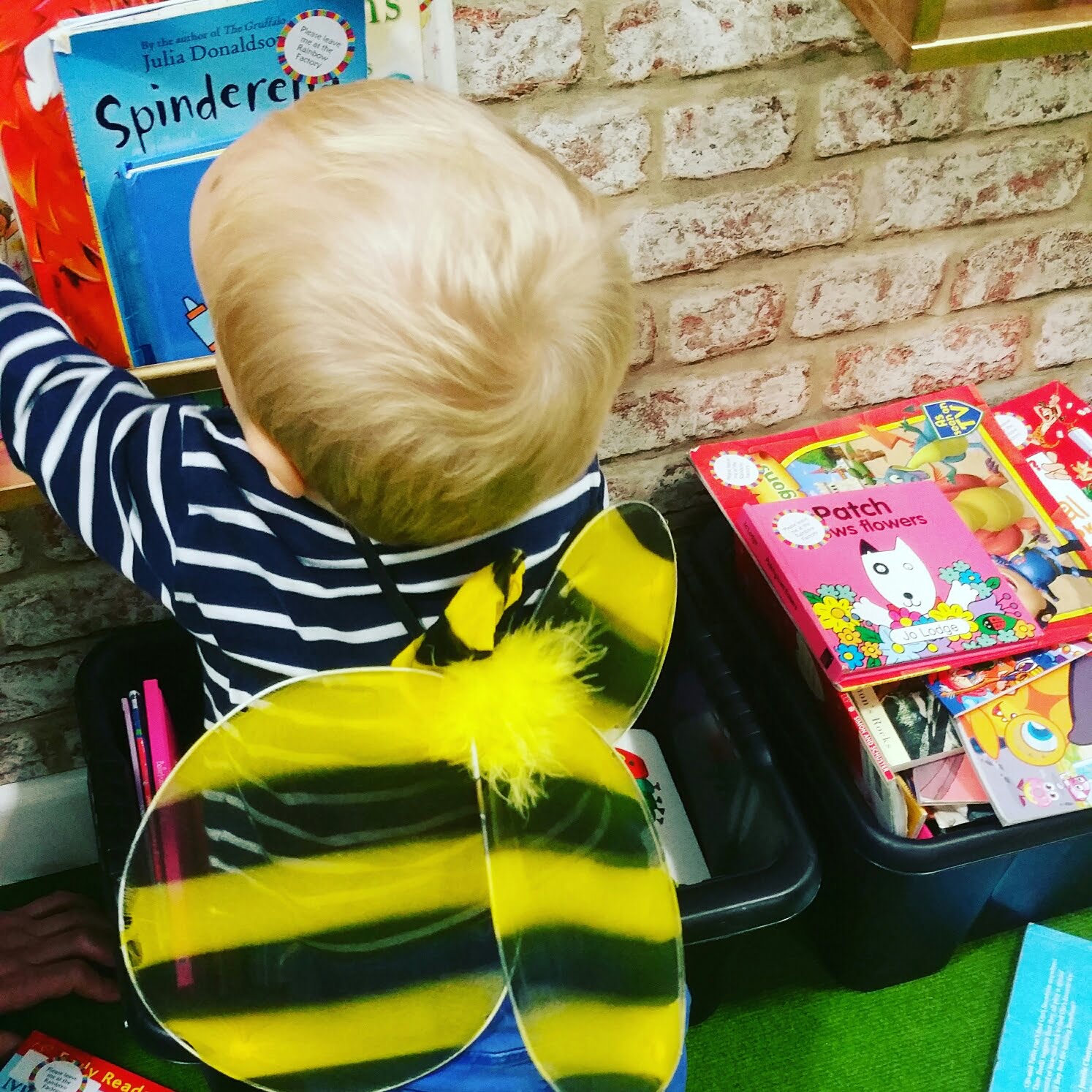 A truly magical family day out which we give a Mummy Fever rating of 4.5 out of 5!