Welcome to part nine of our series on family-friendly days out. For this we headed to Car Fest at Oulton Park. Now before I say anything else, I have to acknowledge that the day was overshadowed by a tragic accident during one of the air shows. Pilot Kevin Whyman was killed flying a Folland Gnat aircraft that came down near the event at Oulton Park at about 14:00 BST. You can read more details here.
Chris Evans, who founded Car Fest made the decision (based on advice he was given) to continue with the weekend of events. As tragic as this death was, I have to say that from a safety point of view I feel that this was absolutely the correct decision. The day of the crash there were around 10,000 children on site, not to mention all the adults, and any other decision could have caused a whole range of problems.
We saw the plane go down. We had been watching the display whilst the children coloured a car and built LEGO models and we just saw it disappear into the trees. The huge cloud of smoke which appeared afterwards and the cries from spectators meant we quickly realised something terrible had happened. It was very surreal.
I have to say that prior to the event I had no idea that Chris Evans was involved, let alone the founder of Car Fest.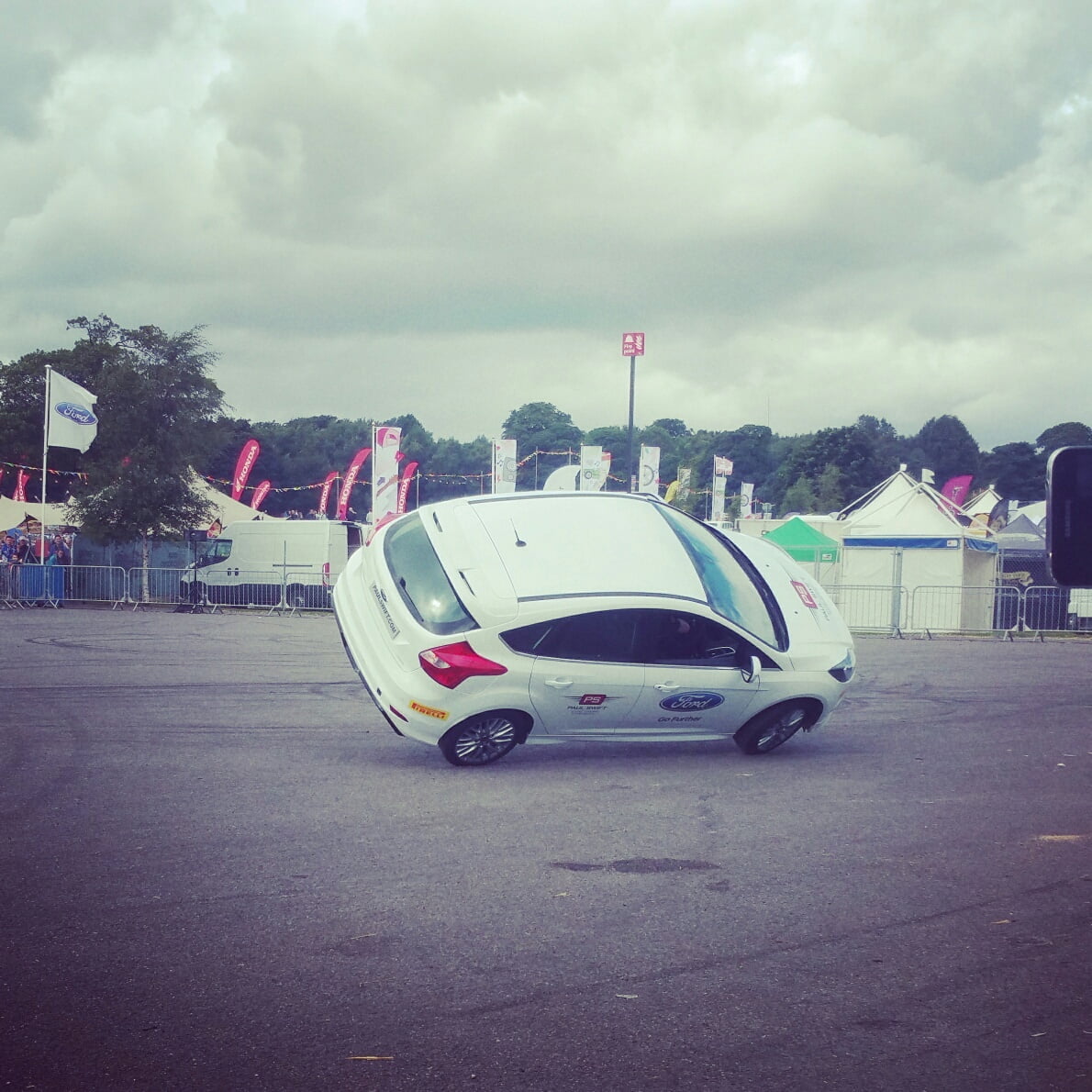 What to expect:
This is a huge event, don't underestimate the size
Your car park entry is included in your ticket price
You will have to walk across fields to get to the show from the car part – think festival, wear wellies!
The show is pushchair-friendly
There is loads to see and do – too much for one day really
Lots to entertain the whole family – don't worry about taking the children along, there is plenty to keep everyone busy and any little people who are obsessed with cars and trucks like our little man will LOVE it!
Very busy, think ahead about how you will keep your children safe and consider lost children wristbands, or giving older children a spare phone perhaps.

What they have spot on:
Great day out for all the family
Option to camp for that real festival experience
Amazing activities run by the Army, lots of fun, challenging and free of charge
Digger display was really great – children can climb all over them, you can take photos and they are also just really quite impressive to look at
Lot of shows, displays of stunts etc to watch
Very impressive stunt and precision driving displays by Ford and Paul Swift Stunts
Gorgeous surroundings and setting

What they need to work on:
The tickets seem very expensive – especially for a family day out. A one day adult ticket at the weekend is £65 and then £11 for each child. VIP tickets are over £100 each. The child price I think is reasonable and under six years go free which is also very good BUT your ticket only really buys you entry, car park and then the ability to watch displays. There are a few activities that are free, many of them run by the army but the majority you have to pay extra for. Whilst this is expected to some extent it was the price of each individual activity that seemed very pricey. For example; £5 per person for a ride in a simulator; £10 per person for a short ride in a monster truck and so on.
Lots of food options but again at festival prices – you would be better taking a picnic and just buying a few extras if you needed them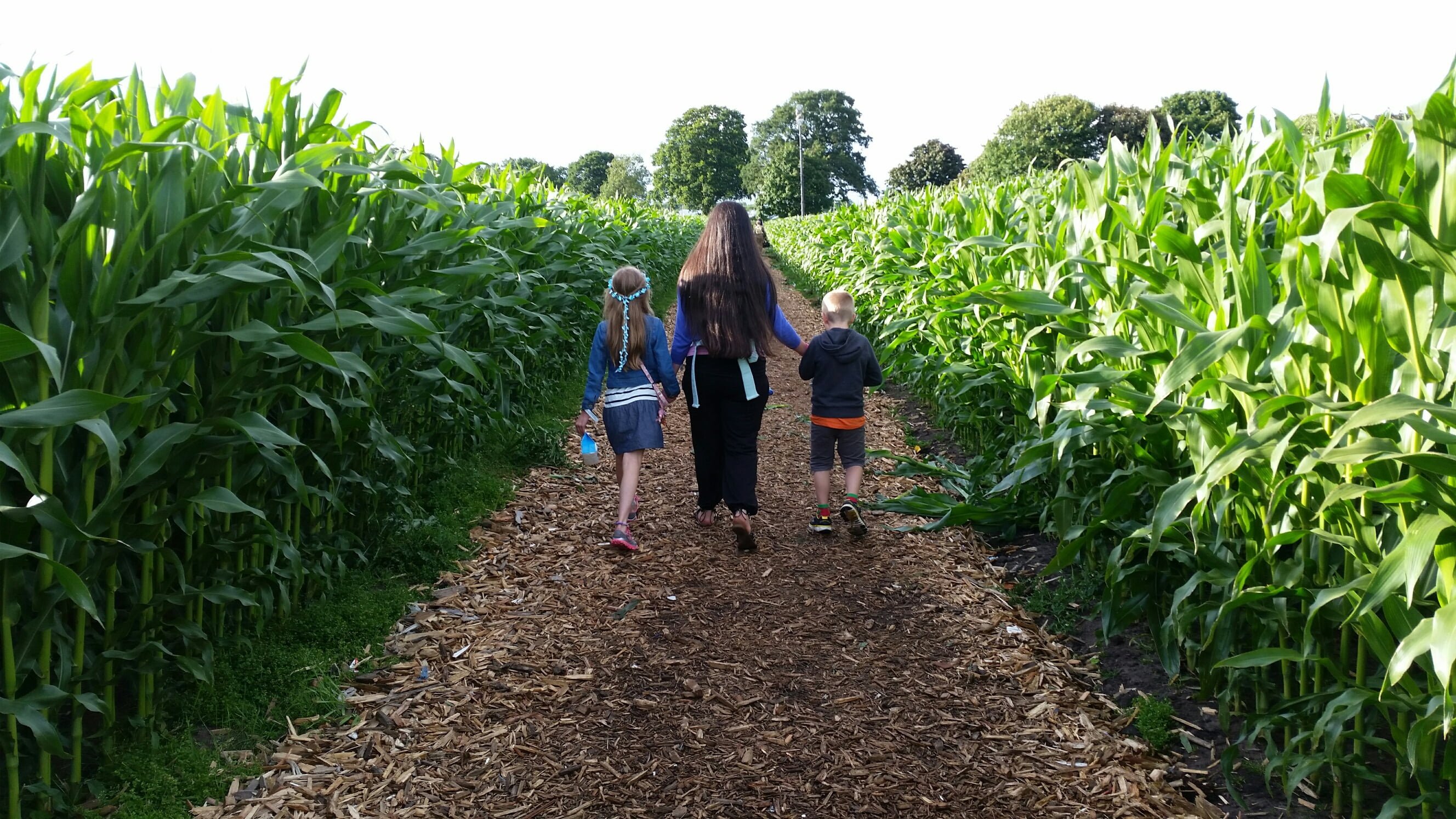 We give Car Fest a Mummy Fever rating of 3.5/5 but that is largely to to with the cost as this is a great family day out!