Welcome to part twelve of our series on 'Family-friendly days out'. How many of you have been up The Shard?  The "Vertical City" in London. The Shard was conceived as a building with multiple uses: a vertical city where people could live, work and relax. It comprises world-class offices, award-wining restaurants, the 5-star Shangri-La Hotel, exclusive residences and the UK's highest viewing gallery, The View from The Shard, offering 360-degree views. Well-connected and comprehensively serviced by central London's transport infrastructure, facilities and amenities, The Shard is a timeless reminder of the power of imagination to inspire change.
"THIS IS MY VISION: I FORESEE THE TOWER AS A VERTICAL CITY, FOR THOUSANDS OF PEOPLE TO WORK IN AND ENJOY, AND FOR MILLIONS TO TAKE TO THEIR HEART."

What to expect:
You can pre-book your time slot which is advisable as you will pay less and be guaranteed a specific time slot
Join the queue to collect your tickets on arrival or go to one of the auto booths
There is pushchair parking behind the desk – you will not be able to take your pushchair up The Shard so take a baby carrier if you need one
You will have to pass through security after the ticket barrier similar to that in an airport
You will join a queue for the first lift and then move onto the second lift
You will be able to walk around on that level and admire London in all its glory
There is a bar if you want to admire the view with a drink on your hand
The last part of the climb is done by foot up three flights of stairs
Once at the top you can go outside
You will need your coat on at the top as you are actually outside
You can feel some movement at the top so if you aren't keen on heights you might struggle
There is another bar on this level
You can make your way down when you are ready
Exit is through the gift shop

What they have spot on:
The views are spectacular and you get an amazing perspective of London
Views are good even on a cloudy day
The interactive information telescopes are brilliant
Reasonably child friendly
Lots of staff
Pushchair parking
Enables children to have a different perspective on things
Lots of great photo opportunities
Children under four go free
A great learning opportunity for children
What they need to think about:
The security seemed rather inconsistent and lapse, at the scanning section some people were being asked to remove coats and others were not
Expensive for children, so take advantage of the 'kids go free' on half term periods – this is running during February Half Term
The stairs at to the top are tricky if people are coming down as well as going up
Quite expensive but no more so than other London attractions
Exit is through the gift shop which is always a little frustrating
There are the normal overpriced superposed photos available to purchase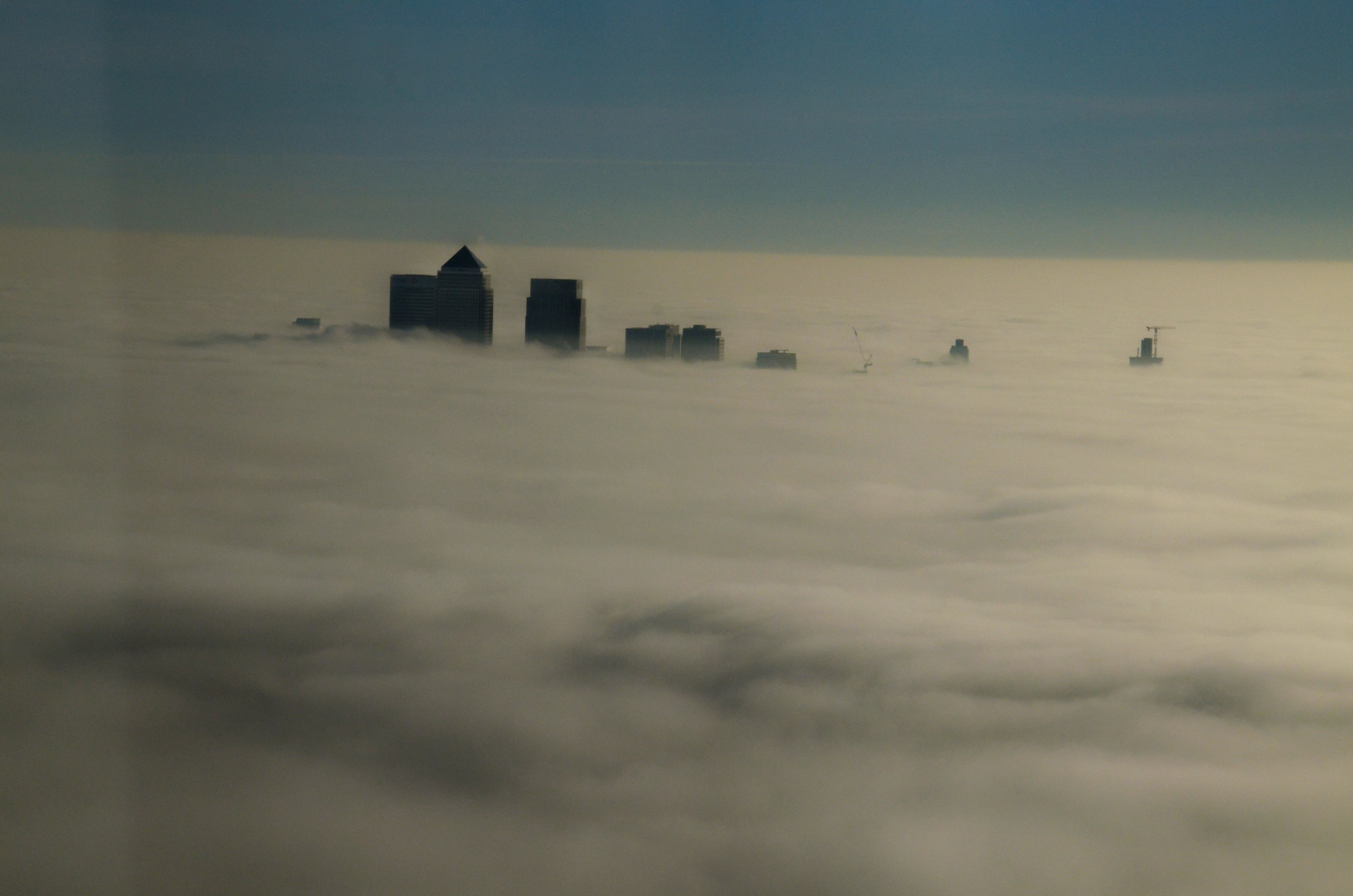 We give The Shard a Mummy Fever rating of 3.5 out of 5 – you can find out more about the Kids Go Free in Half Term offer here.