Welcome to part seven of our series on family-friendly days out. Despite all the negative press around theme parks since the tragic accident at Alton Towers earlier in the year, we decided to head to a theme park that we haven't visited before, Thorpe Park.
Thorpe Park is part of the Merlin Entertainments Group, located just 20 miles from Central London.
What to expect
Expect to pay a higher ticket price on the day – if you book in advance you could save a huge amount per person
Expect to get very wet on some of the rides – perhaps pack a change of clothes for family members
There is a beach and a water play area so if the weather is nice you might want to take swimming things and towels (this is quite near the entrance/exit so you could either do that at the start or end of your day and return your things to the car)
You will need to leave your pushchair outside for the 4D cinema experience – this is the only fully-inclusive activity for all ages, you can ask to sit in a de-activated seat it you are pregnant or have a small child with you
You will need to pay for parking before you can leave the car park

What they have spot on:
Lots of 'big' rides for thrill seekers
Toilets and baby change available only when a member of staff unlocks the door – whilst this might sound annoying, it actually means only those who actually need the room use it, so it is much better
Great for children from around 8 years upwards, this would be a great day out if you had thrill-seeking teenagers especially
Very clean – staff constantly going around picking up any litter to ensure it maintained its cleanliness
Lots of bins and recycling points
Pushchair-friendly
Lots of lockers all around the park so you don't have to carry bags, wet things etc all of the time
Lots of picnic spots, many are covered as well to shelter from sun or rain
Live music during the day
A beach and water slides which makes it a bit different
It is a nice park to walk around if you are not taking part and there are some excellent viewing options for spectators
Lots of fantastic photo opportunities and lovely backdrops, especially around near the beach and waterpark area
Lots of 'different' rides, rides with a twist on the norm, making it interesting
Lots of parking and the car park is not a huge walking distance to the park

What they need to work on:
The attraction is quite pricey – but not dissimilar to other theme parks
There are a disappointing number of things that cost extra when inside the park
Aside from the beach, there is nothing for small children- With a few strategically placed play areas around the park there would be much wider appeal for families with children of a range of ages. This would be quite a simple thing to do but would make quite a difference.
The beach closed early the day we were there which was a bit disappointing as there was no prior warning – don't get caught out saving it until the very end of the day!
We felt that the park was quite hard to navigate, we weren't sure if we had completed everything but that might just have been due to building work at the time
£5 for parking is a bit excessive – with high ticket prices, parking should really be free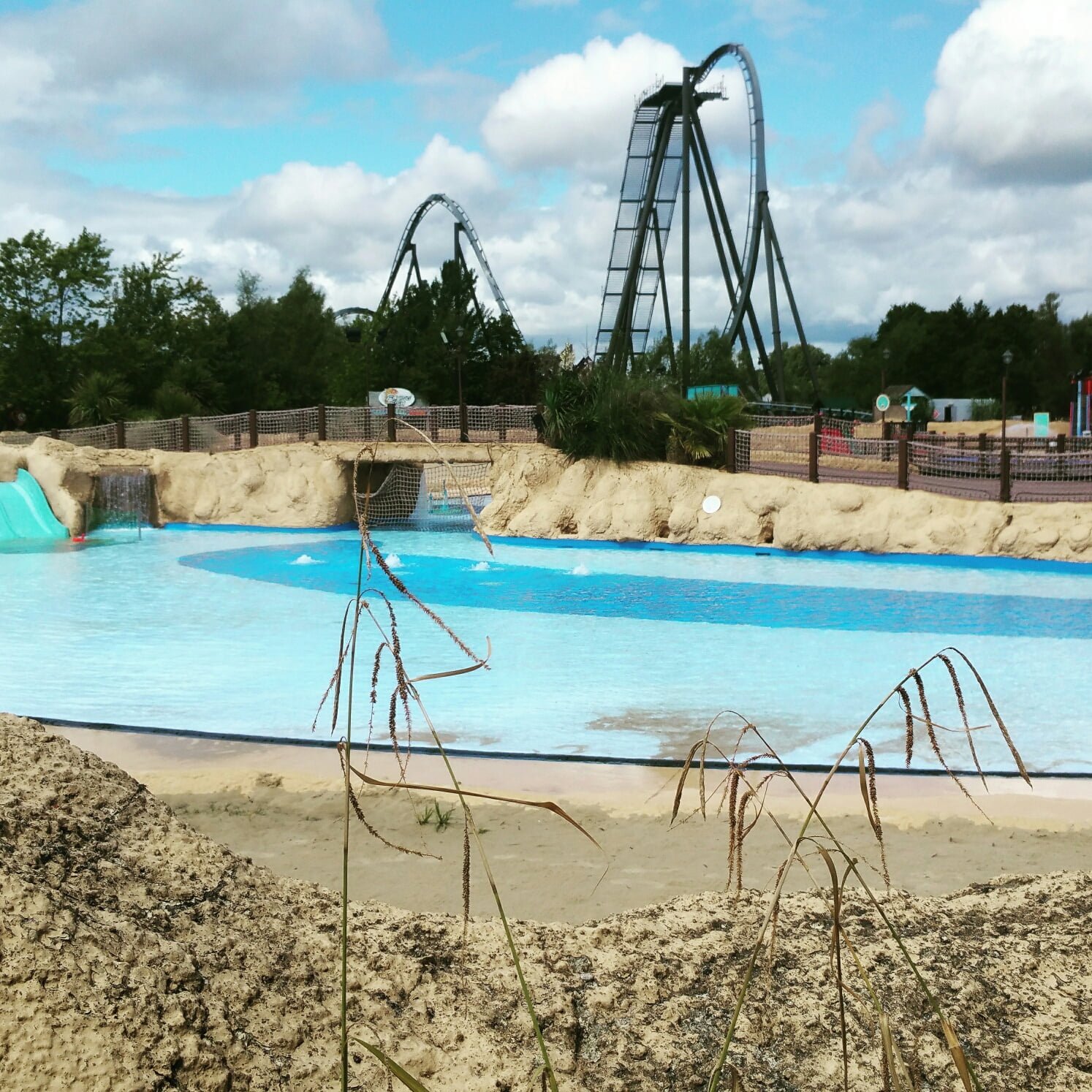 We give Thorpe Park a Mummy Fever rating of 3.5/5 . With a few play areas for small children, this would easily be a 4.5 as it would instantly be so much more inclusive and family-friendly.