We love the theatre. We love watching the children's faces during a live performance.
This can be especially magical if the production is based on characters they recognise from television. The characters are brought to life on stage and that can be mesmerising for small children.
I love it when I hear a child say "look it's the real…" .
There are so many wonderful theatre shows out there it can be hard to choose sometimes. Also all the overpriced plastic and foil rubbish that is pushed on parents at productions can be off putting. You can read more about my thoughts on that in the article "parental rip offs".
Over the Easter holidays we went to see Tree Fu Tom Live.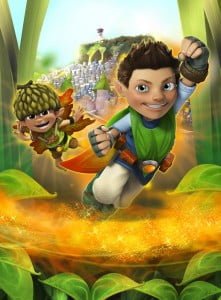 The show was bright and colourful and the costumes were first class. One of the most impressive things was that Tree Fu Tom's voice was very like the character from television, making it very real for small children.
There was lots of audience participation and some 'get on your feet moments' which always helps when little ones don't want to sit in their seats for long. Movement creates magic in the world of Treetopolis and with little people in the audience there is plenty of that so this show is ideal.
If your children are Tree Fu Tom fans they will think the show is fantastic, if they aren't, they will probably still really enjoy it and of course so will the grown ups.
The show was split into two halves and unlike some shows the interval was a decent length.
This show is part of a nationwide live tour so you can see if Tom is coming to a theatre near you.