Last night we had some lovely festive family time and headed to Winter Wonderland Manchester which is being held indoors at Event City.
If you are looking for some fantastic family fun I really can't recommend this enough! Parking is free and there is loads of space – so for families lugging loads of children, pushchairs and all the other paraphernalia that comes with children around, this is ideal. 
The event itself is all indoors which is perfect with all this nasty wet and windy weather we are having. Why get cold and wet when you can be warm and toasty inside! Once inside you can leave your coats in a cloakroom if you want to before heading indoors.There is also a lost children 'shed' which we made sure the children had seen as we arrived. No one wants a lost child but mechanisms to support this if the worst happens are always welcome.
All the rides are included in the ticket price but if you want to play the arcade games or hook a duck and such like you will have to pay extra for those. 
There is a circus which has amazing acrobats and The Sooty Show Live, which had 3 of my 4 children captivated (18 months, 6 and 8) – it finished with snow and Christmas songs.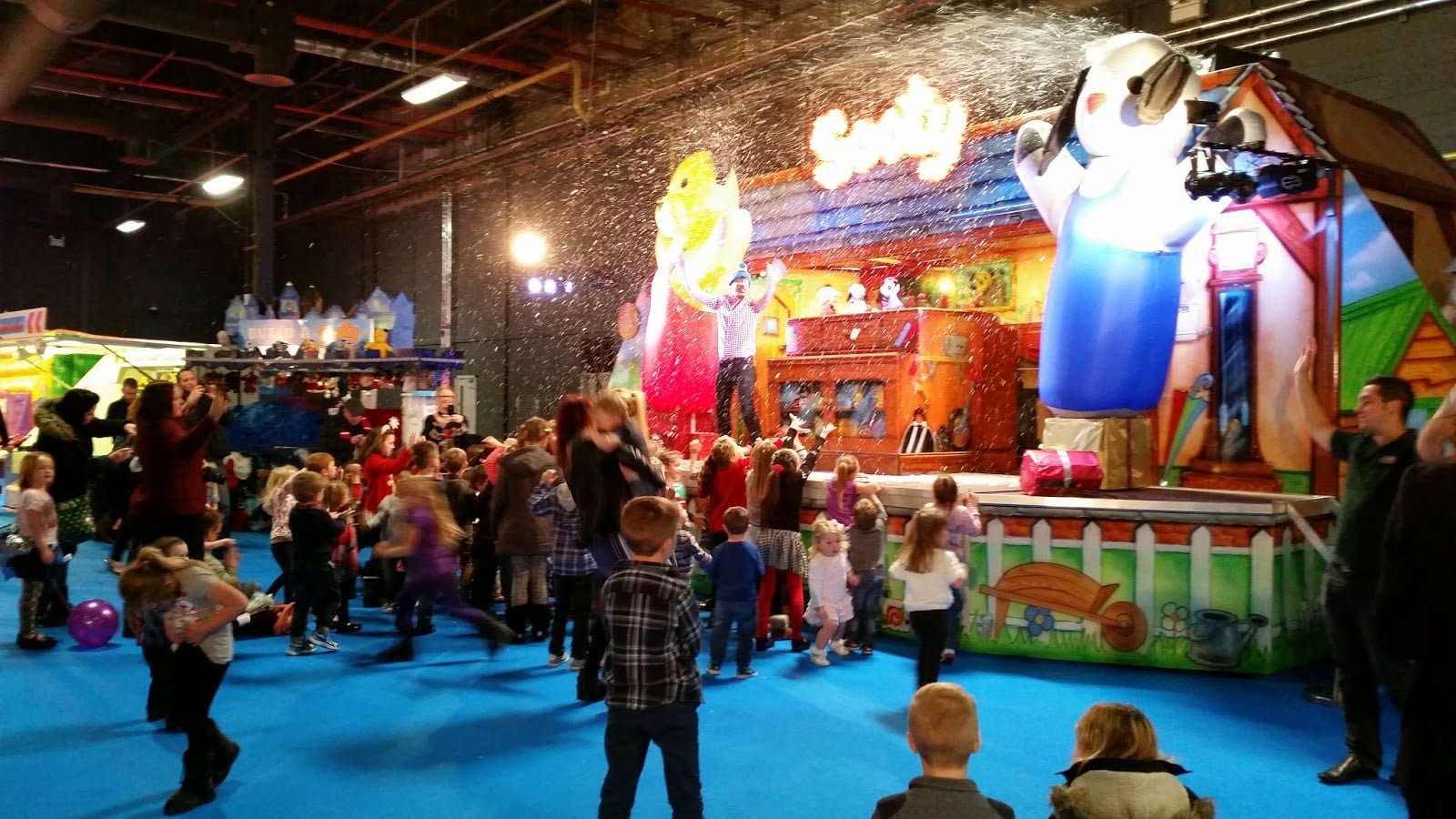 Whilst our newborn spent most of time asleep in the baby carrier the older three thoroughly enjoyed themselves and went on loads of rides. If you have children of a range of ages I would say this is an ideal place to take them.There was loads for all the children to do and see and in particular, unlike lots of places lots for toddlers…brilliant!
It was all very well thought out and our 18 month old even got a bounce on the bouncy castle on his own.The ride attendant kept all the bigger children off for a few moments so he could have a quick but safe bounce.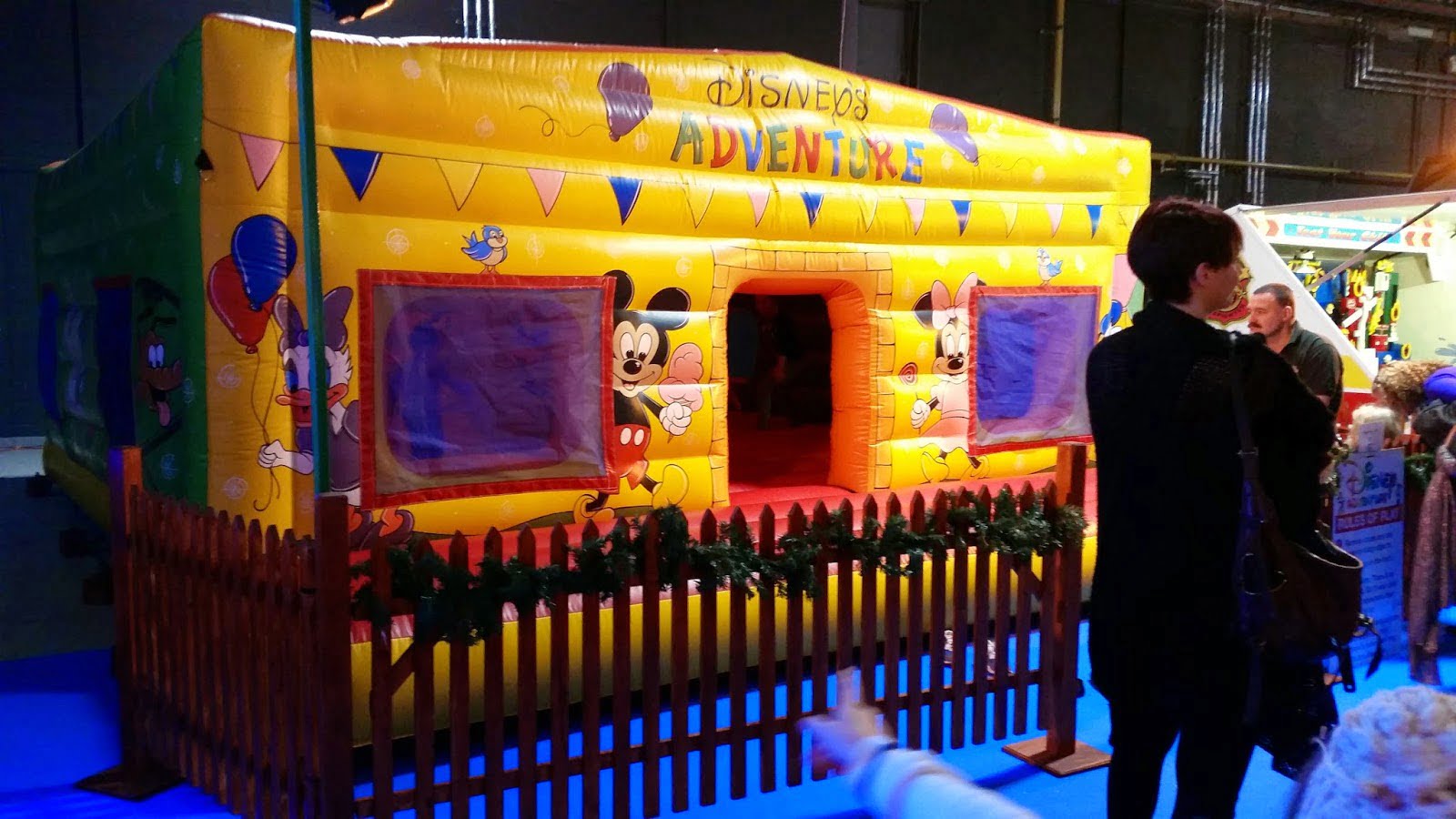 There are plenty of yummy things to eat and drink whilst you are there and prices are quite reasonable. These lovely ladies served us some yummy festive Mulled Wine and there was a helpful young man walking around selling snow cones which the children tried.
Our little girl had a mini makeover and came away with some pretty glitter lips which she loved! Frozen make overs were available for all the frozen fans and you could even meet the cast of Frozen and have a sing-a-long which our children enjoyed joining in with.
As well as lots of rides there are tones of inflatables as well including this fantastic ski jump! The children had loads of fun on these. They limit the number of children to keep it safe.

There are all sorts of fabulous people in costume to get you in the festive spirit. We found these elves walking around…and they stopped to say hello to our own little elf.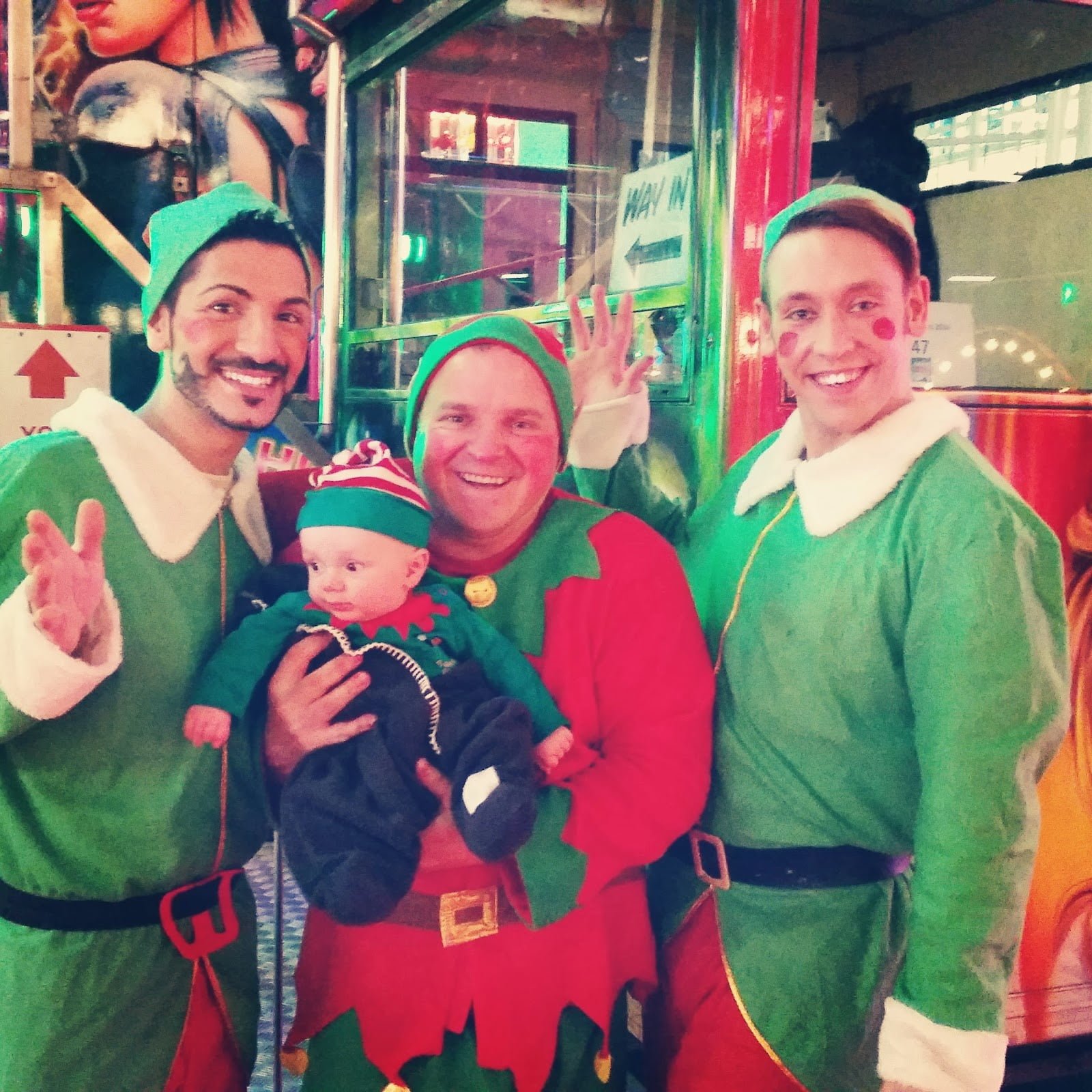 More information can be found by visiting the website www.winterwonderlandmanchester.com.  Join the Facebook fanpage: / WinterWonderlandManchesteror Twitter @WWManchester
LISTING INFORMATION
Winter Wonderland Manchester
Sat 13 December 2014 – Sun 4 January 2015
EventCity (Next to Intu Trafford Centre)
Phoenix Way, Off Barton Dock Road, Urmston, Manchester, M41 7TB
(FREE PARKING)
TICKET INFORMATION
Adult and Child (3-16): £18.50
Family: £60*
OAP: £13
Child (Under 3): Free
Groups: 10% Discount (when booking 15+ tickets)
*(2 Adults and 2 Children or 1 Adult and 3 Children)
School rates also available
All rides and attractions are included in the ticket price (excluding games and food stalls) and each session lasts for 4 hours.
SESSION TIMES 
Sat 13 – Sun 14 Dec: 11:00am – 3:00pm and 4:30pm – 8:30pm
Tue 16 – Fri 19 Dec: 10:30am – 2:30pm
Sat 20 – Wed 24 Dec: 11:00am – 3:00pm and 4:30pm – 8:30pm
(No Afternoon session on 24 Dec and closed Christmas Day)
Fri 26 Dec and Wed 1 Jan: 1:00pm – 5:00pm
Sat 27 Dec – Sun 4 Jan: 11:00am – 3:00pm and 4:30pm – 8:30pm
(No Afternoon session on 31 Dec or 4 Jan)
HOW TO BOOK
To book tickets please visit the website www.winterwonderlandmanchester.comBookings via telephone can be made by calling 0843 208 1842, for Group Booking please call 0843 208 6003.