Feeding your family can sometimes feel like a challenge. Sure I'd love to spend endless hours in the kitchen creating amazing meals that everyone would then sit down and devour and thank me for the effort I had gone to – but that's not reality, and whilst the weekends can occasionally be somewhat Walton-esque, the weekdays during term time are certainly not.
Modern life is busy and with homework, after school activities, work and other things that need to happen around the home to keep things ticking along and everyone in clean pants and matching (most of the time) socks, meal times can be frantic if you let time run away with you.
There are things you can do though to keep things under control and make sure everyone eats well, no matter what day of the week it happens to be.
Plan ahead
For me planning ahead is an absolute must. Using a supermarket app on my phone means that I can think about the meals I am going to make and gradually add items to my shopping basket as I think about them. So I could be getting breakfast, just jumping out of the shower, waiting at school, waiting at gymnastics, swimming, guitar, sky diving club (kidding), but you get the picture. Before I know it I have everything I need and can place my order quickly.
Batch cooking
What follows then is batch cooking. Now this doesn't have to take hours. I don't have hours of spare time to do this and I'm sure neither do you. Choose a time when you are cooking a meal anyway and just get a few things on the go at the same time. If you are chopping two carrots to make one dish, why not chop six carrots and share between three meals?
Use the time effectively. What's the point in washing your chopping boards and knives, only to have to get them out again to do you batch cooking.
As much as it can feel like a bit of a mission sometimes, batch cooking is very satisfying. When you look at your fridge and freezer and see all theses yummy healthy meals, ready for your family it feels like a #WinningAtMotherhood moment for sure.
Add in extras
I feel as if the children's lives are so busy that they need good food all week to sustain them. They need the right kind of fuel to concentrate at school, to learn new things and to give their best at all their activities.
I use batch cooking as a way of taking more time to plan how they get that extra goodness. I add in all sorts of things like Chia Seeds and Linseed to sauces, as well as loads of hidden veggies (chopped up small).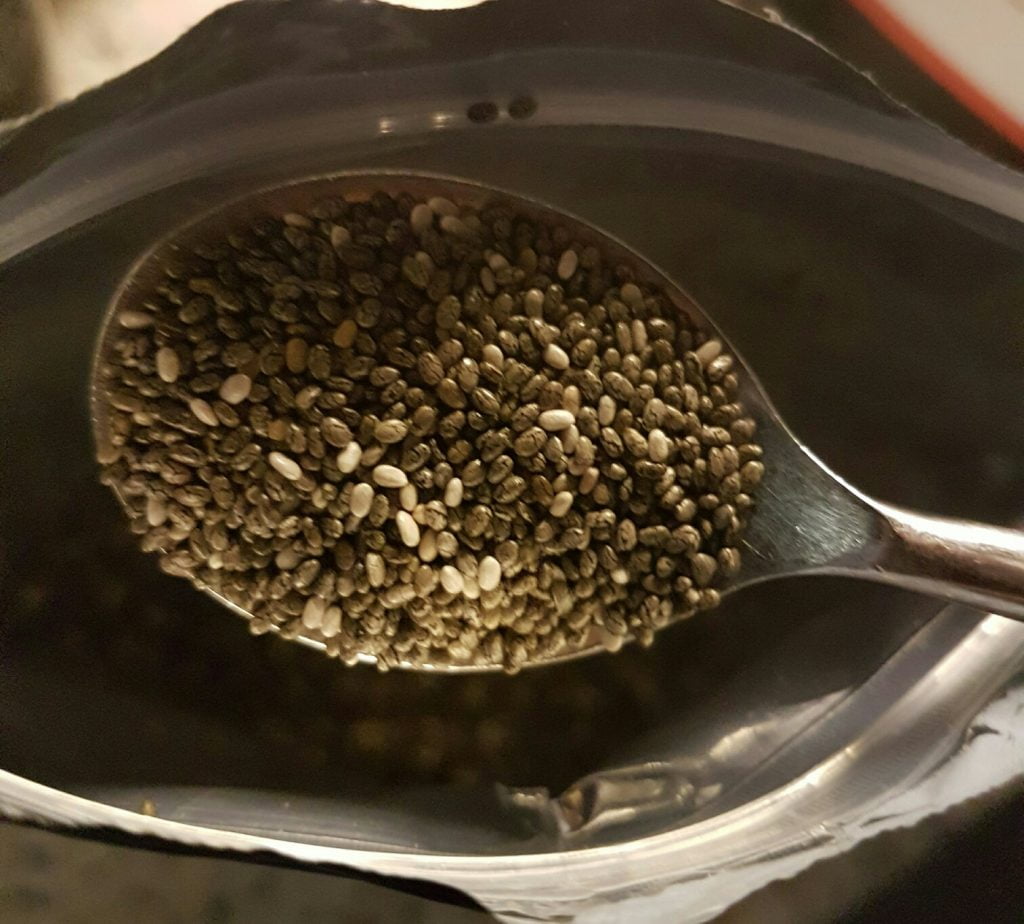 I have one child who will pretty much eat anything. One that eats a reasonable variety of foods but can be fussy. One incredibly fussy one, and one who manages to get more food on the floor than in his mouth, so meal times can be tricky.
Focus on their favourites
Obviously if your children are crazy pizza fans then you might have your work cut out, but if there are meals that most of the time they all like, that you can make in advance and sneak some extra goodness into, then go for those.
In our house one of the things all the children like is spaghetti bolognese. At the moment one of the children will only eat the spaghetti, but we can't win them all every time now can we?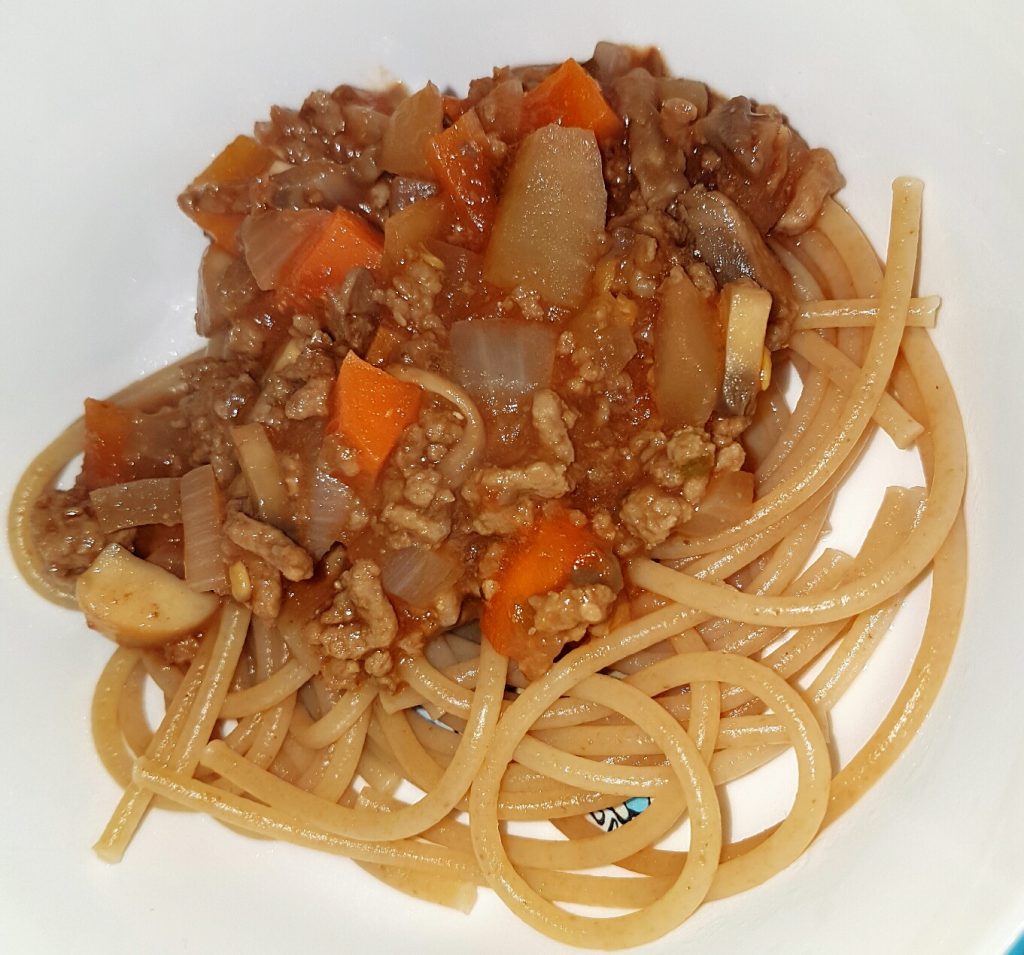 A family favourite
So what goes into the children's family favourite? I feel as if spag bol is one of those things that everyone makes differently, but I will tell you what goes into ours:
A small amount of coconut oil in the pan – Coconut oil has several benefits such as skin care, hair care, weight loss, treating yeast infections, improving digestion and immunity against a host of infections and diseases;
Lean mince – Ground beef is a good source of protein, niacin and vitamin B12;
Chopped onion – Onions contains natural sugar, vitamins A, B6, C and E, minerals such as sodium, potassium, iron and dietry fibre. In addition, onions are a good source of folic acid;
Chopped carrots – Most of the benefits of carrots can be attributed to their beta-carotene and fiber content. They are also a good source of antioxidant agents, rich in vitamin A, Vitamin C, Vitamin K, vitamin B8, pantothenic acid, folate, potassium, iron, copper, and manganese;
Chopped mushrooms – mushrooms are good sources of selenium, an antioxidant mineral, as well as copper, niacin, potassium and phosphorous. They provide protein, vitamin C and iron;
A jar of Dolmio Bolognese Original 500g sauce this is 100% natural. In each jar, you'll find at least 10 juicy diced tomatoes, a dollop of tomato puree, half an onion, a tablespoon of sunflower oil, a couple of cloves of garlic, a handful of herbs including basil, a teaspoon of cornflour, a teaspoon of salt, a pinch of pepper, two teaspoons of added beet sugar for taste, a squeeze of lemon juice, a splash of water and nothing more. In fact, a jar provides a family of four with one of their 5-a-day each and that's before you add any further veg to the meal! For more information visit www.dolmio.co.uk/thankgoodness or if you're looking for mid-week meal inspiration check out the label on Dolmio jars;
Chia seeds – chia seeds are a "whole grain" food, are usually grown organically, are non-GMO and naturally free of gluten. Bottom Line: Despite their tiny size, chia seeds are among the most nutritious foods on the planet. They are loaded with fiber, protein, Omega-3 fatty acids and various micronutrients;
Linseed – High-Fiber Super Foods. Omega-3 essential fatty acids, "good" fats that have been shown to have heart-healthy effects. Each tablespoon of ground flaxseed contains about 1.8 grams of plant omega-3s. Lignans, which have both plant estrogen and antioxidant qualities.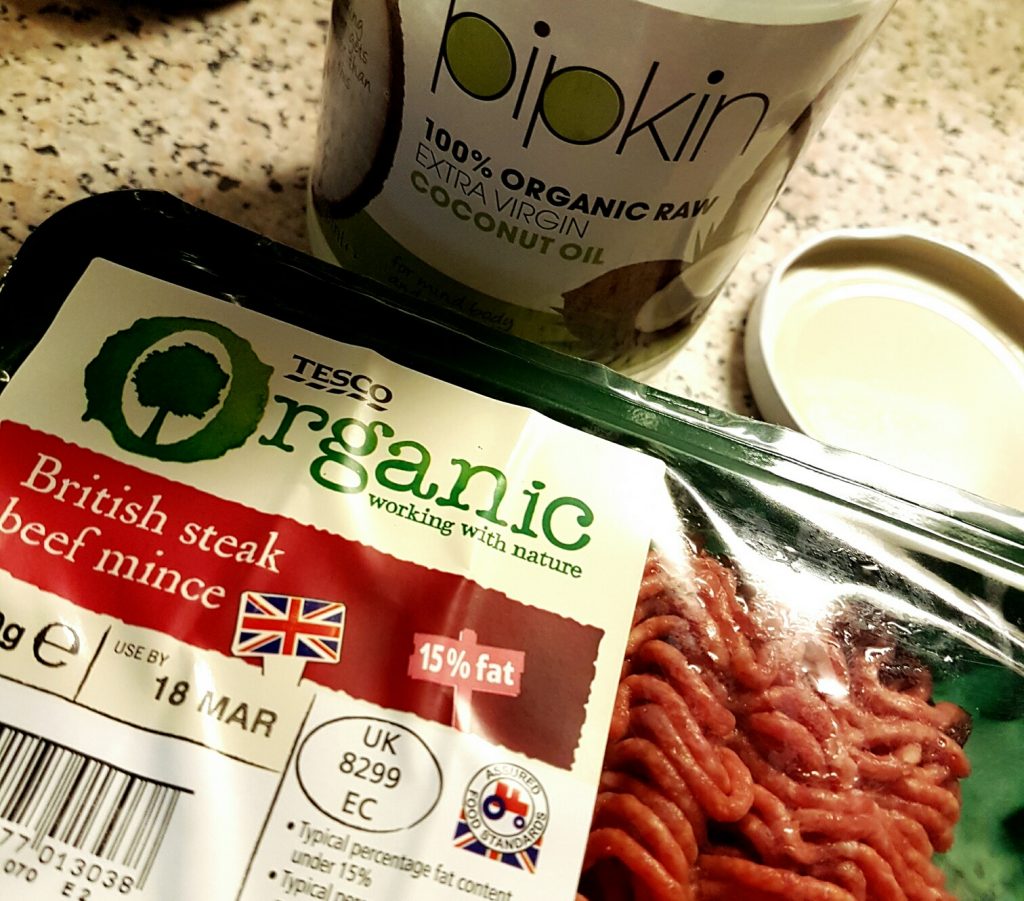 Basically, just by eating a simple quick and easy to prepare spag bol like this the children are getting a huge amount of nutrients. I get an enormous amount of pleasure from watching them enjoy a meal like this. It is so satisfying to see them tucking in and knowing all the good things I have put in their meal are fueling them.
I'd love everyone to eat everything every meal time, but of course this is family life and parenting is never that straightforward, so it pays to have a few tricks up your sleeve for dealing with fuss pots. Here are a few things you could try:
Try involving children in preparing food. Often fussy eaters can be tempted with food if they have cooked it themselves, even if they've only chopped a vegetable or stirred something.
Sometimes fussy eaters prefer elements of their food to be separated. Easily done.
Chop veggies very small if they are the problem, or even put them in the blender and add to the sauce.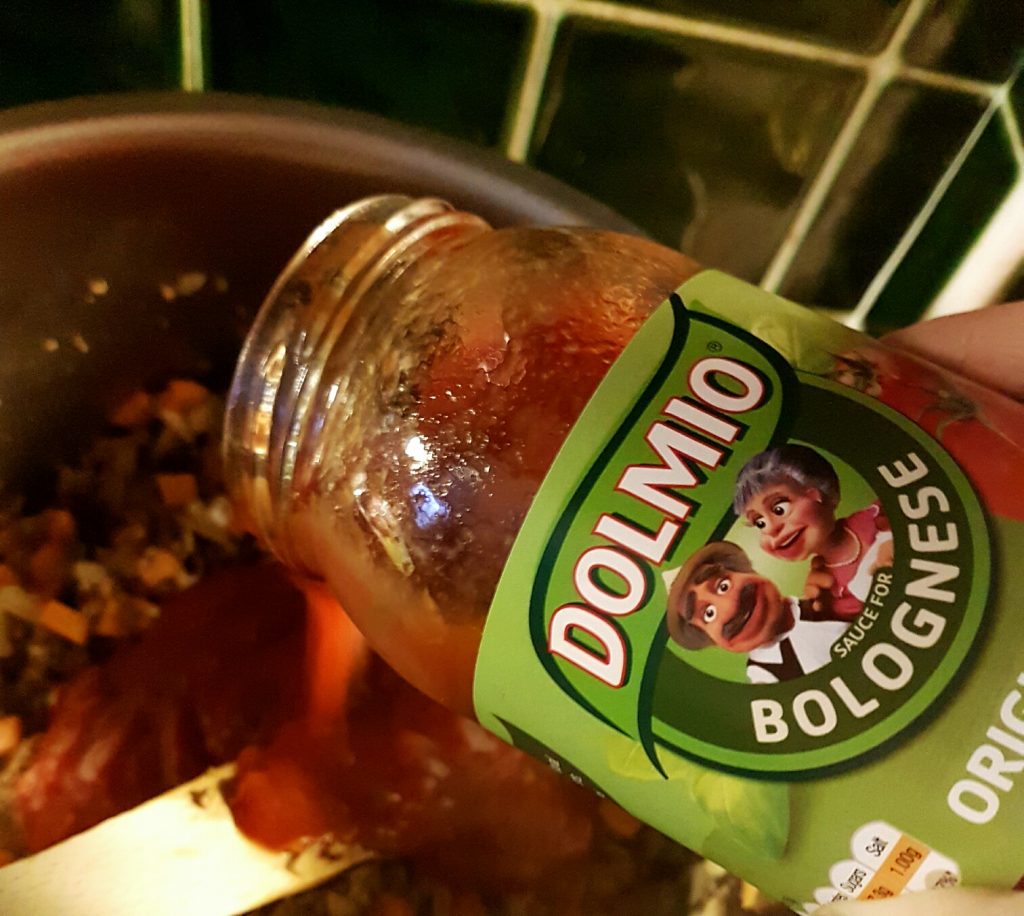 See who can slurp their spaghetti the fastest.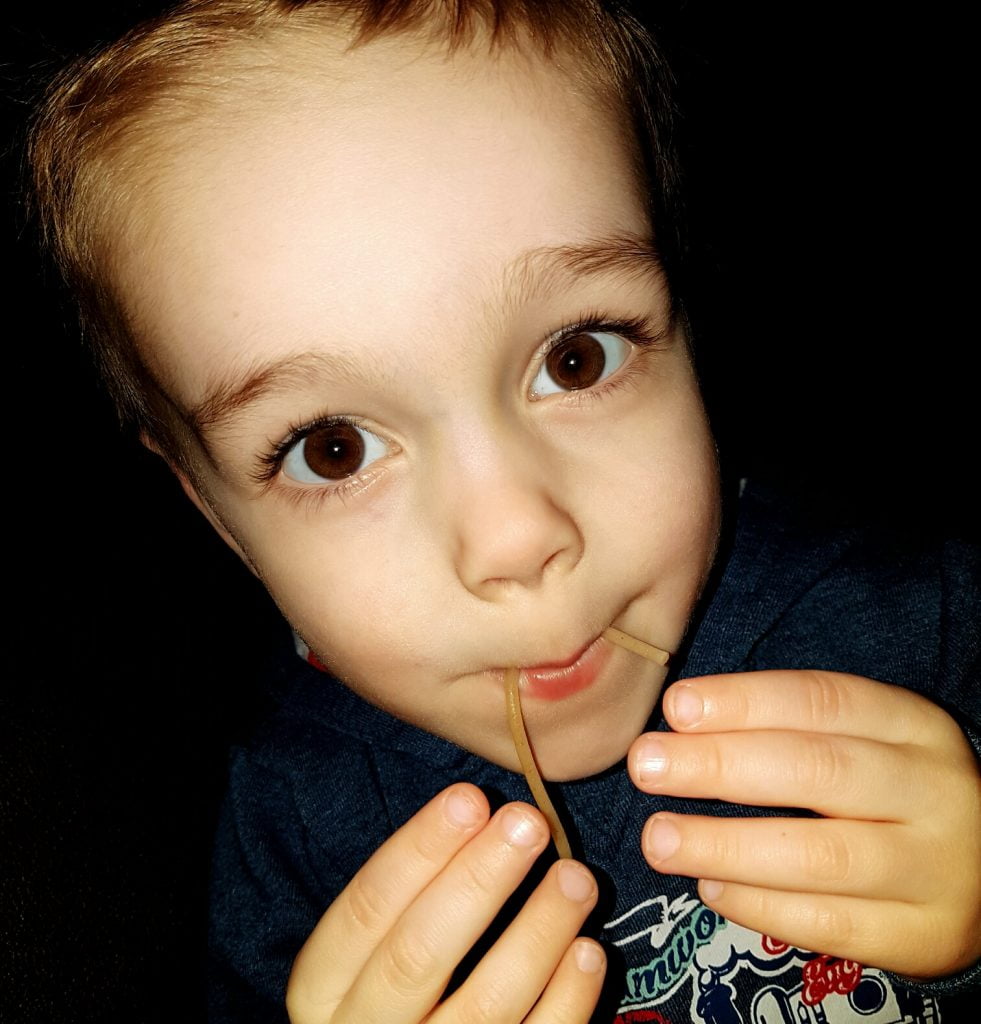 You can't win every time and some days might feel as if nothing gets eaten and a lot gets thrown away and picked up off the floor – but we try our best don't we? We persevere because generally speaking it gets easier. Each time someone eats spinach or broccoli I do a little happy dance.
Dolmio is one of those sauces that is great to have in the cupboard. You don't just need to save it for the spag bol moments either. It's a great sauce to have with chicken or to use in a pasta bake, or meat balls, for a quick but healthy mid-week meal.
How do  you manage mid-week meals with the family?
This post is an entry for the #Dolmio #ThankGoodness Challenge, sponsored by Dolmio. www.dolmio.co.uk/thankgoodness.