Any busy mum will know the struggles of juggling a family, responsibilities, and trying to look vaguely presentable in the process. We're no stranger to unwashed hair and stained shirts after all, but when we get a few minutes to throw on a clean outfit, revive our hair, and dab on a bit of blusher, we can leave the house feeling like a whole new woman. It boosts our confidence, and makes us feel ready to get out there and take on the world. 
Start with the base
Tiredness and a lack of sleep do not exactly lend themselves to great skin, unfortunately. Skip foundation – that can take five minutes to blend flawlessly in itself. Throw on a good tinted moisturiser, and get to work with the concealer. A high coverage and brightening concealer, such as Yves Saint Laurent's Touche Eclat will brighten up your under-eyes, and it's great for blending over any blemishes too.
Eyeshadow
A great way to brighten up a look, as well as make yourself look a little bit more put together, is to go for a neutral eyeshadow all over the lid. A cream shadow is easy to blend, quick to put on, and if it's good quality, will stay all day. Something like the Butter London Sun Kiss eyeshadow from The Beauty Store, which is a muted colour with a tiny bit of shimmer is perfect. Otherwise, light browns and greys will also work, just make sure they're blended.
Blusher
Putting a bit of colour into your cheeks can make an outstanding difference to how bright and lively you look. For a daytime look, a soft pink or peach is all you need – it barely needs to be noticeable, especially if you're going for a bright lip.
Lippy
If all else fails, and all you have time for is mascara and lippy, go for something bright. It'll pull your look together, and make you look fully made up, even if you're not. If you've managed to follow the previous steps, a slightly more subtle colour, such as a peach or pink, can complete the look perfectly. Just a wash over the lips will create more of a stain than a full colour, making it easier to maintain throughout the day.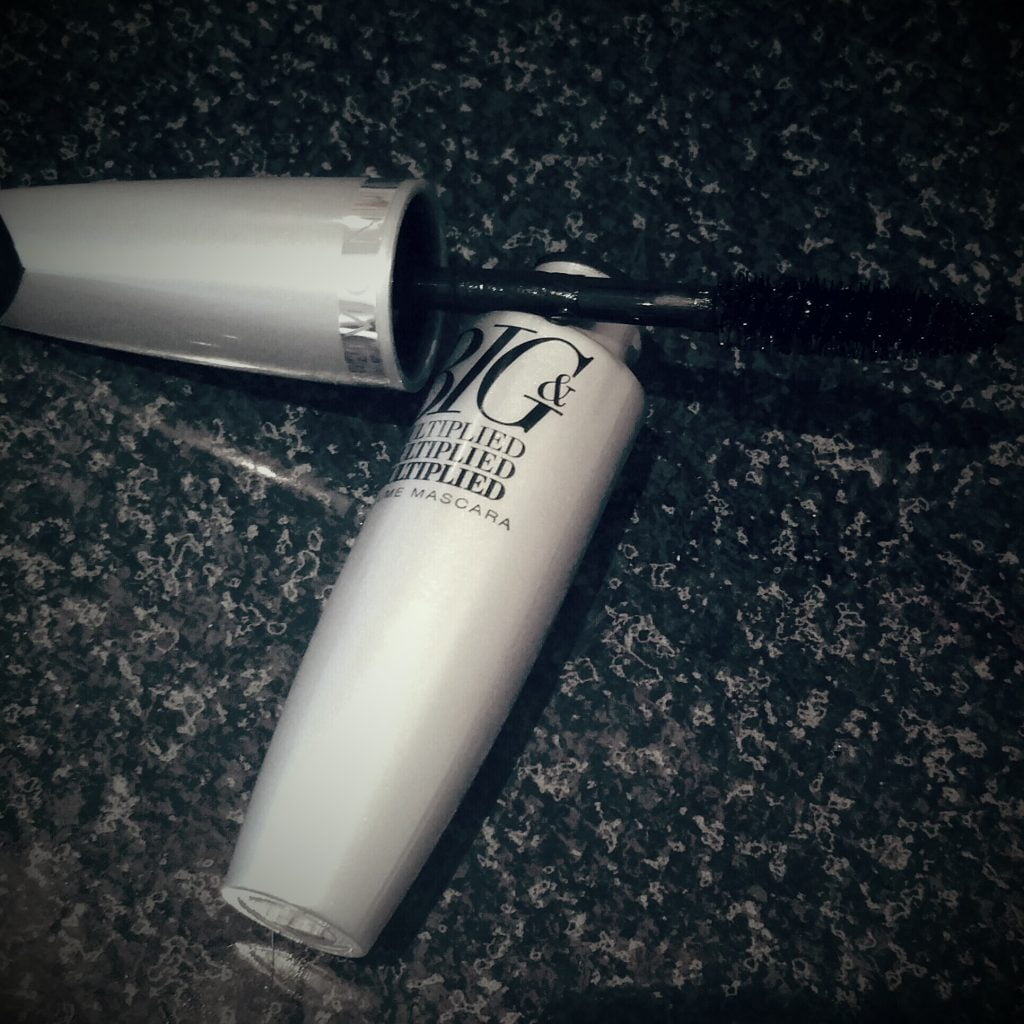 Mascara
If there's one thing you have to go for, even if you've got thirty seconds before you're out the door, make it mascara. I can't walk out the door without it.  It has a magical ability to open your eyes up and define them, with very little work. A long-lasting waterproof mascara that will last all day is vital, as the chances of getting an opportunity to touch up your makeup are probably slim to none and the chances of it raining on the school run are high.
Mummy makeup is all about getting the best look for the least amount of time. Do you have any hints and tips for the flawless look in five minutes or less?