Pregnancy is a wonderful thing BUT it does bring with it some difficulties. There are of course those that sail through their pregnancies with no nasty side effects and no doubt snap back into their pre-pregnancy skinny jeans a few hours after giving birth to their babies that probably only require three pushes. It happens. For the rest of us things are often not quite that straight forward and as beautiful and fulfilling as pregnancy can be, some of us have to deal with all sorts of issues along the way.
One of those is swelling, or, Oedema. Many women suffer with swollen feet and ankles during pregnancy as the body retains more water than usual. This swelling can be very uncomfortable, cause women to not fit in their shoes and can restrict movement, not to mention how unsightly it looks, making you feel pretty awful.
In some cases, this can be severe and result in the whole of the leg swelling up, as well as hands and face. It is a pretty miserable experience.
I had this in all pregnancies to varying degrees, it gradually built up but in the last two pregnancies some of the swelling did not disappear after my babies were born.
I wish I'd have known that there is in fact a completely free service available to mums-to-be through their GPs which can alleviate the pain and discomfort of Odema that many women currently simply put up with. Did you know that pregnant women are entitled to free, compression hosiery through their local GP following assessment. Compression hosiery just look like normal tights or socks but are specially made to improve circulation by gently squeezing the leg, pushing blood back towards the heart, alleviating leg pain, reducing swelling and preventing varicose veins.
Varicose veins are also common in pregnancy due to hormonal changes. Varicose veins are visible, bulging veins which have been stretched by blood flowing backwards. This pooling of blood in the legs can make them feel heavy, aching and itchy.
Activa Healthcare are actively trying to boost awareness of this service to pregnant women. They produce a huge range of products to support leg health and rather than just buying a universal pair of compression socks, you can order socks from them in varying sizes and compression levels to ensure the best fit and the most successful outcome.
I am so frustrated that I didn't know about this, so if you are suffering then please explore this to avoid problems later on.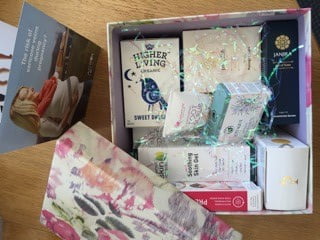 As part of awareness raising Activa are offering readers of Mummy Fever the chance to win a fantastic hamper of products including: a leaflet on Activa compression hosiery; Quest Pregna Multi Vitamins; What Skin Needs Soothing Skin Gel; Carnation Foot Scrub; Higher Living Organic Sweet Dreams tea;  Odylique soap; Janjira massage candle/oil; Janjira Argan Oil; Clearpring gluten free porridge.
Have you suffered with Odema or issues with changing veins during or after pregnancy? We'd love to hear your experiences. Please do spread the word to any pregnant women you know and see if we can end some of this misery.
For your chance to win this lovely hamper of goodies just enter the easy widget below.
Good luck! UK entrants only please.
Win a hamper of goodies for pregnancy