With Valentine's Day just around the corner, why not get your date delivered? Now I'm not talking about having the other person for your date 'delivered' – sorry if you are disappointed. I'm talking about having a great night in with your partner and your date/activity delivered to your door.
Date Delivered has the answer – the company provides fun, high quality, bespoke dates, beautifully packaged up, and delivered to your doorstep in a top quality box, every month. Perfect if you have children and find it hard to get out as a couple.
Millions of couples across the country cannot remember the last time they had a date together and almost one in five people in relationships only manage to do so twice a year (OnePoll, 2016). The reasons are often time and money, so Date Delivered is aiming to take the hassle out of it for you.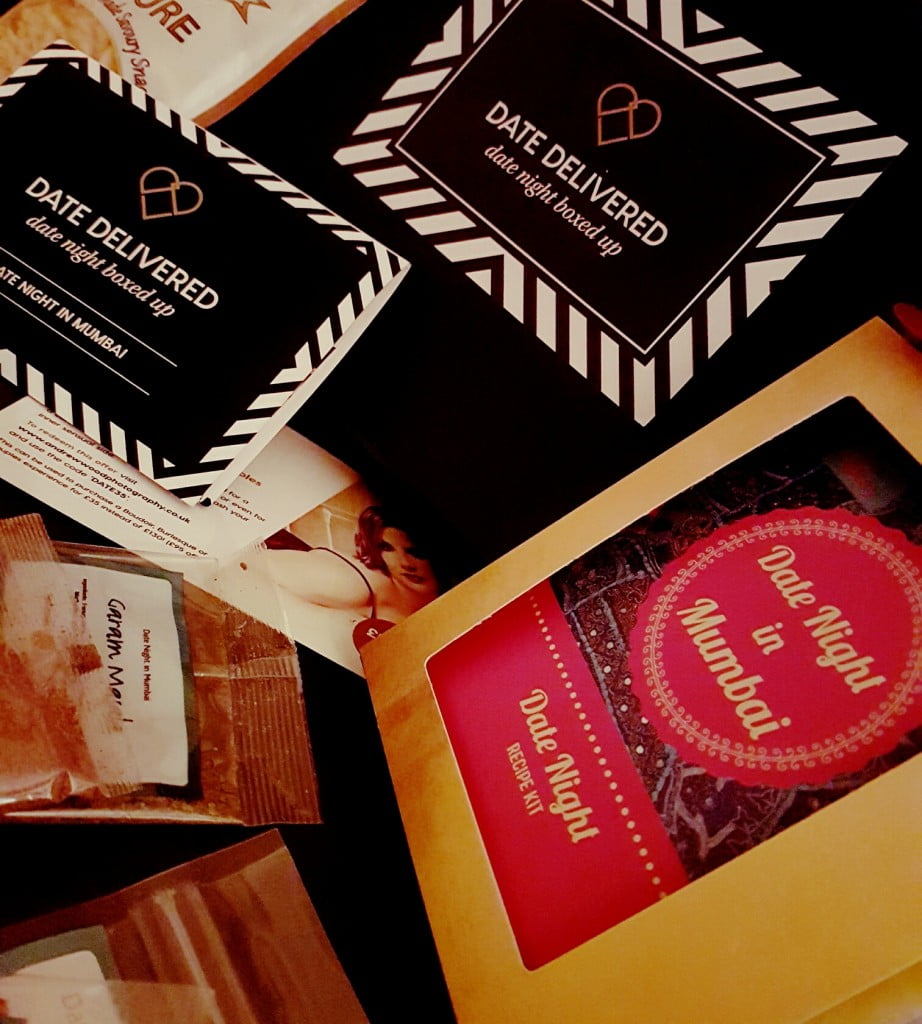 How the date works
Date Delivered understands every couple is unique and invites the customer to complete a short, confidential online questionnaire – the 'Couples Profile' – which enables the company to create customised date nights, working with a series of high-end third party partners; for example a wine tasting evening, a cocktail making class or a cooking session.
Each date is packaged in a stylish box and is catered to the couple, including fun trivia and conversation starters, to steer the chat away from children, work or housework! The boxes then arrive as a regular treat, costing £33.95 per box, to be delivered every month or once every quarter. You can also give the gift of love as either a one off-treat or a three-month subscription package.
How the date looks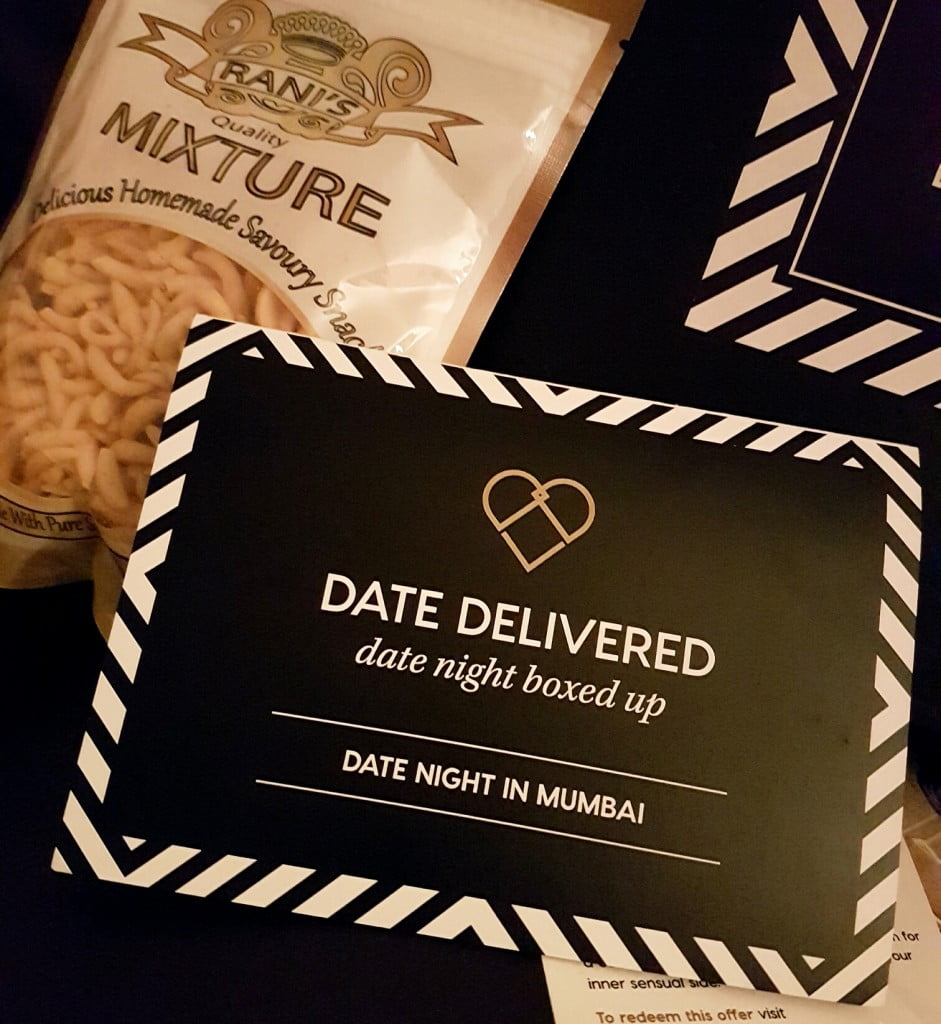 The 'date' itself is beautifully packaged, simple but classy and good quality. It looks so nice it would make a great gift for a couple. You could buy a subscription for someone else perhaps?
This particular date is a cooking date, but you'll see on the website there are all sorts. My favourite part of this date box was the way the red wine arrived – two glass test tubes! Really different.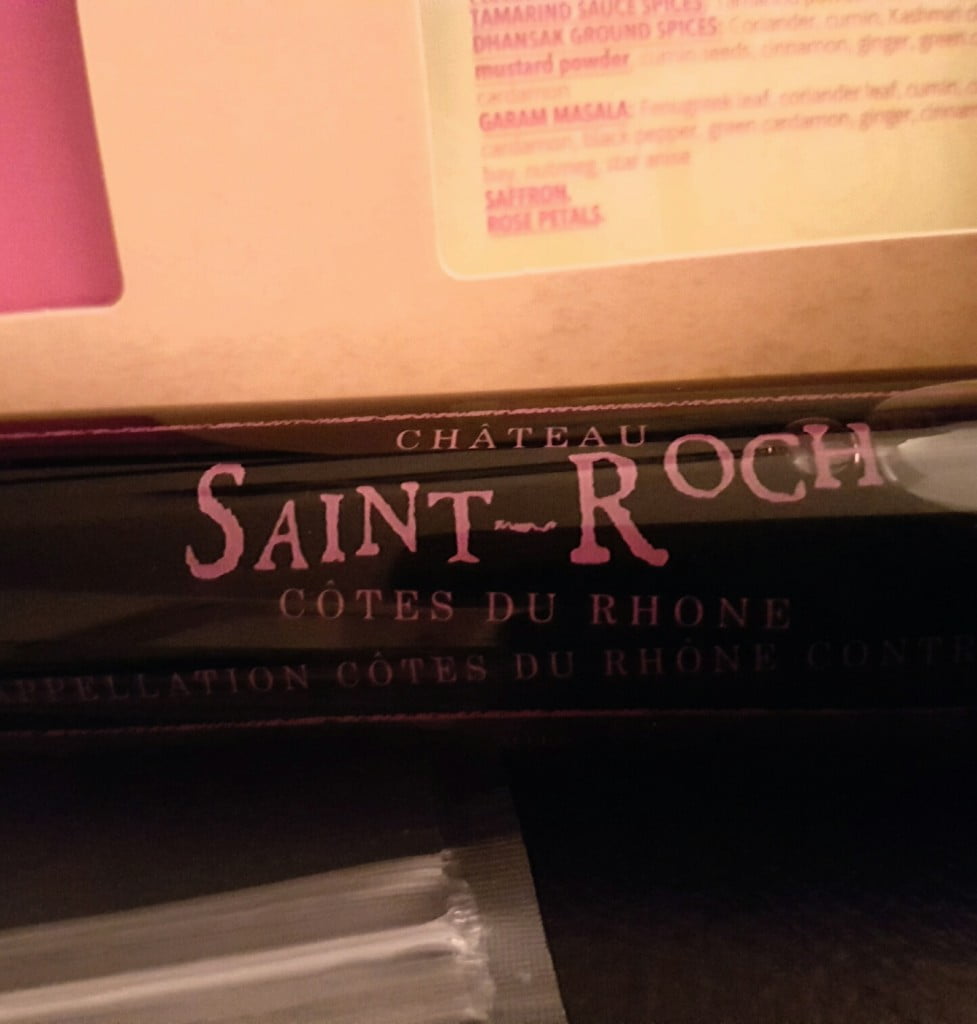 I love the idea behind Date Delivered, I love cooking and we love curry, so in many respects this was ideal. My only reservation is that if I am having a date delivered, I want to be able to open the box and have everything there I need. I don't want to open the box ten minutes before date night and realise I need to go and buy about ten more things before the date can actually begin, which was the case with 'A Date in Mumbai'. As all the dates are different though, I imagine this isn't the case with all of them.
What do you think about having your date delivered? Would it make life easier?