Go on a deep sea adventure with the Octonauts in Manchester
Do your little ones love the Octonauts?
Why not pop down to the Sea Life Centre at the Trafford Centre in Manchester and get them involved in a deep sea mission?
"You and your little ones will dive into action with the Octonauts, the team of undersea adventure heroes from CBeebies. Young fans of the TV show will embark on an exciting new mission of extra activities and fun-filled events, including a visit from Kwazii & Peso!" 
For more information click here
We headed off for a Deep Sea Adventure during Half Term just myself and the four minis. We enjoyed our visit, despite the half term crowds … and trust me the crowds were huge. We enjoyed the start of the mission at turtle beach and watching the baby turtles crawl to the sea, what a lovely way to start the deep sea adventure!
Because it was so busy on the sea bed we struggled to find some of the trail questions like the one below but the minis enjoyed answering the questions we did find along the way.

The tiny tots LOVED the jellyfish and the fact you could change their colour background yourself was mesmerising for them…
A stop off in the soft play area was most welcome although there was not much space to wait with the pushchair. Although I would say it is on paper a pushchair-friendly place the reality is that once there are a few pushchairs on the sea bed you are creating all sorts of traffics jams between you – if I had a baby carrier that could carry two children I would have left the pushchair at home that day.
We all loved the turtles and wanted to take them home! There was a huge one swimming around with the sharks but #Ernie was a little camera shy! Stunning though!
We loved learning about the starfish and touching the crabs…don't worry there is a special hand washing area for afterwards!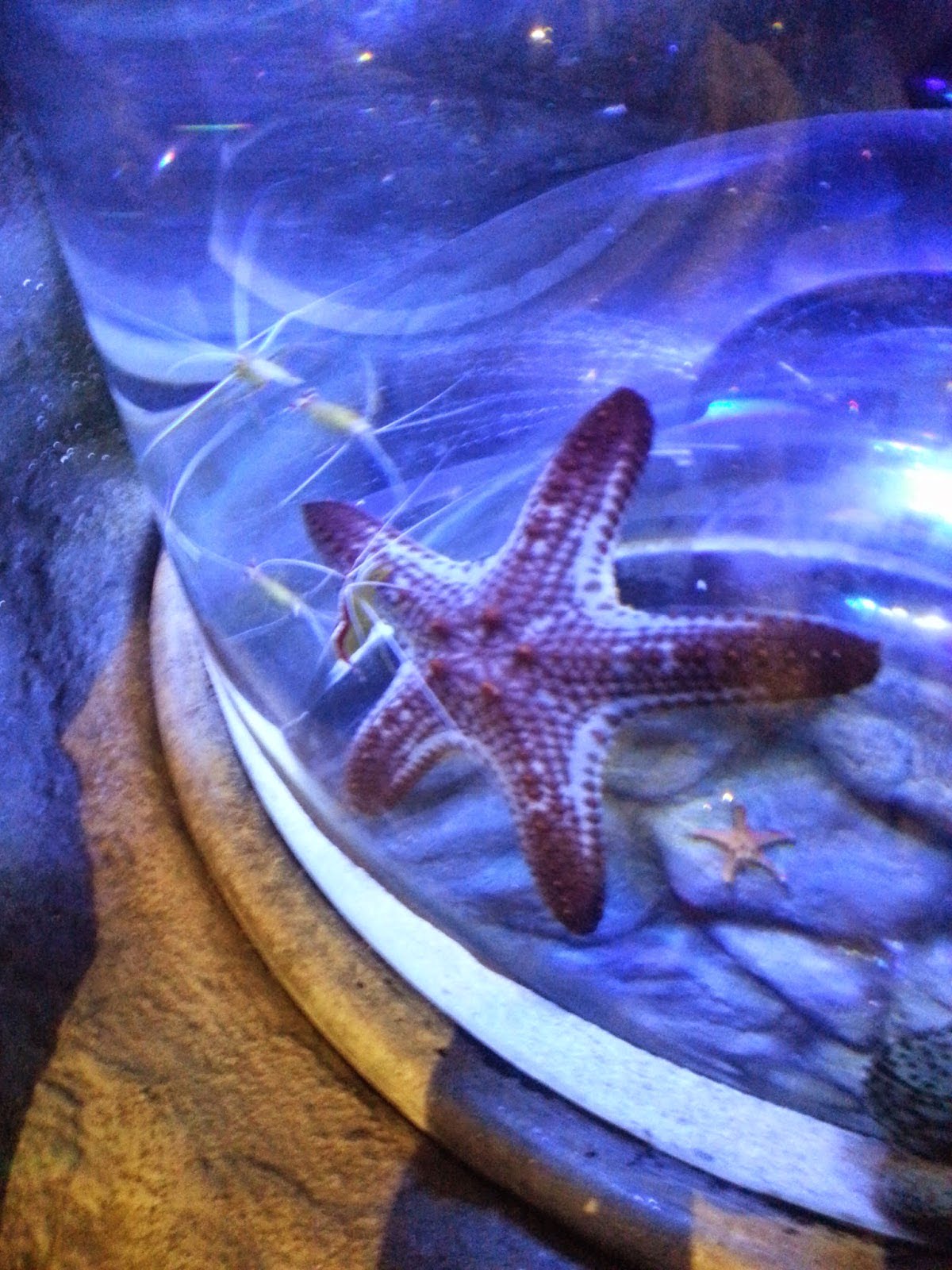 Allow a couple of hours for your visit and go prepared with snacks and drinks as there isn't really anything there bar a few vending machines.
Our only disappointment was that after an announcement saying that we could meet the Octonauts "in 5 minutes" we headed to the designated area, waited for 10 minutes and were then told it would be another 20 minutes before they arrived – four children would not wait that long so we had to leave without meeting them….so make sure you check with a member of staff to avoid disappointment or a meltdown!