Happy Halloween From Mummy Fever
It is great that Halloween has fallen on Half Term week as it means there is loads more time to get crafty and busy in the kitchen with the children.
We have been busy making all sorts so far this week in preparation for our Halloween Party later in the week … exciting!
The children love crafting and cooking so we have had lots of fun so far.
With the help of some tasty things from Nestle and Tate and Lyle we have made some spooky creations, here are some of them.
Our spooky spider:
Wrap a few pipe cleaners around an empty smarties tube and stick on a couple of eyes and you have a spooky spider!
Worm Surprise:
By using a few melted Yorkie bars, and mixing in shredded wheat, jelly tots and jelly worms you can create a tasty worm surprise for your guests…
Leave the mixture to set in the fridge before you melt some milky bar buttons over the top, add some more jelly tots and then leave to chill again before chopping into squares…. yummy!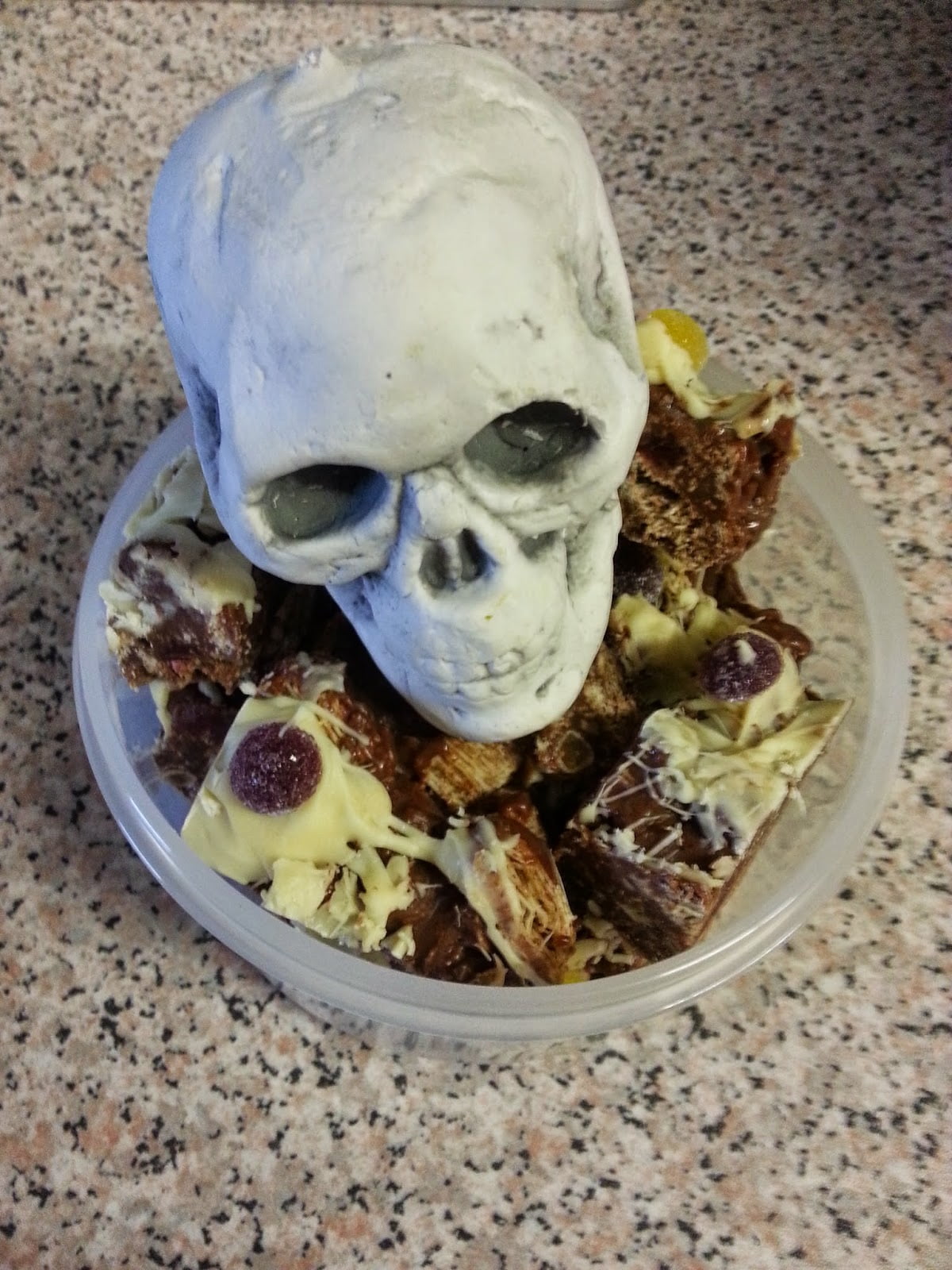 Severed Hand:
To make something really spooky get a rubber glove, make up some red jelly and leave it to set in the glove. Crumble up some Nestle crunch chocolate  and mix it in with some boiled up Tate and Lyle sugar to make some soil, then place your bloody hand on top….