The New Year often signals a change for people. Many people use the start of the New Year to make a change or start something new. Often this relates to exercise or diet.
Whilst we often feel really motivated at the start of the year, it can be hard to maintain this as the weeks go by.
Where eating habits are concerned, it can be easier to think of it as a change in regime rather than a diet. This alternation in thinking can make achieving change rather more manageable.
One of the hardest things to manage can be around snacking, so looking for tasty but healthy substitutes is important.
Mrs Crimble's family of gluten free products called Gluten Free…and Good For Me, are calorie counted and designed to provide a convenient, great tasting and sustaining snack whether you are out and about or in the office.
The three Cereal Bars – Cherries & Berries, Sultana & Apricot and Banana – have no artificial additives, are 150 calories or less and contain lots of healthy fibre and honey. While the three gluten free Pastas – Fusilli with a Rich Tomato and Mediterranean Herb Sauce, Fusilli with a Gourmet Mushroom and Cream Sauce and Fusilli with a Cheese and White Wine Sauce – can all be made in 10 minutes, simply by adding water and either boiling or cooking in a microwave.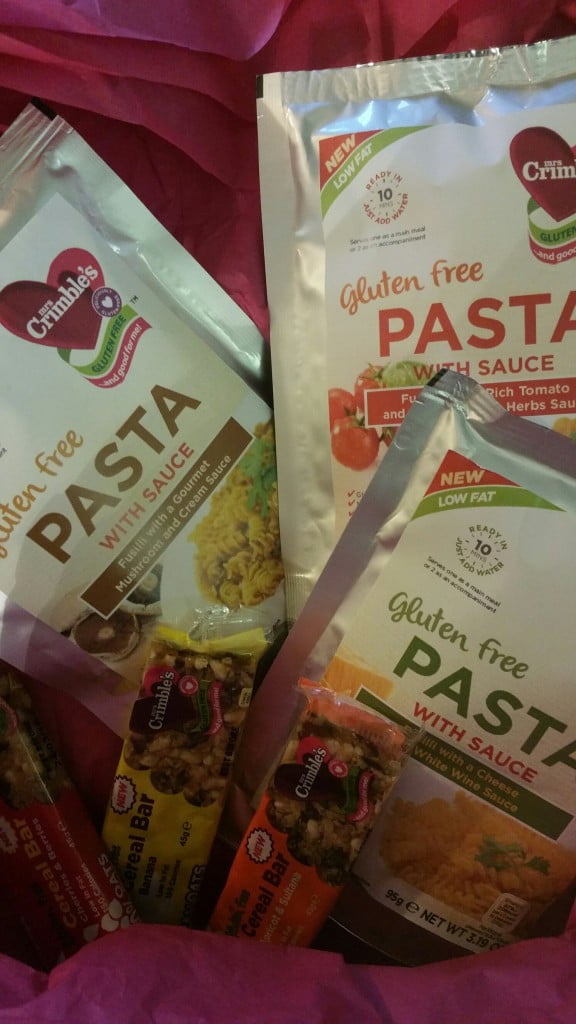 These are easy and quick to snack on, great to take to the office, on holiday, or just to have at home. They are tasty and filling and will leave you feeling satisfied, whilst knowing that you are putting good stuff into your body.
The pasta snacks are especially nice for the winter time, instead of having something cold, you can enjoy a warming lunch or snack.