Whilst queuing in a public toilet today, I watched in horror as four mothers in a row left the toilets without washing their own or their children's hands. What? Come on people…really?
So many nasty illnesses start with poor hand hygiene: Salmonella, campylobacter, MRSA, flu, diarrhoea and sickness, the common cold, impetigo, – these are just some of the viruses and infections passed between people who do not wash their hands.
I was so disgusted I almost chased them out of the loo and said something.
It's left me wondering what on earth they are carrying around on their hands. It's also left me feeling like they are short changing their children, not to mention exposing them to a number of health risks.
Many children don't have an issue washing their hands, but for some it can be something they forget or try to avoid. Can you imagine your children wanting to keep their hands clean all the time? Even being excited to spend time washing them? It is possible?
Squid Soap, is an innovative, gentle children's soap, which teaches your child to wash their hands properly, in a fun and exciting way. Simply by pushing down on the dispenser, a washable stamp is stamped on their hand, using the creamy lather children can wash the stamp off, and their hands are clean, the bright fun bottle appeals to all ages, and it even comes with a collectable squid bath toy. With 4 fun colours to collect, orange, green, yellow and purple.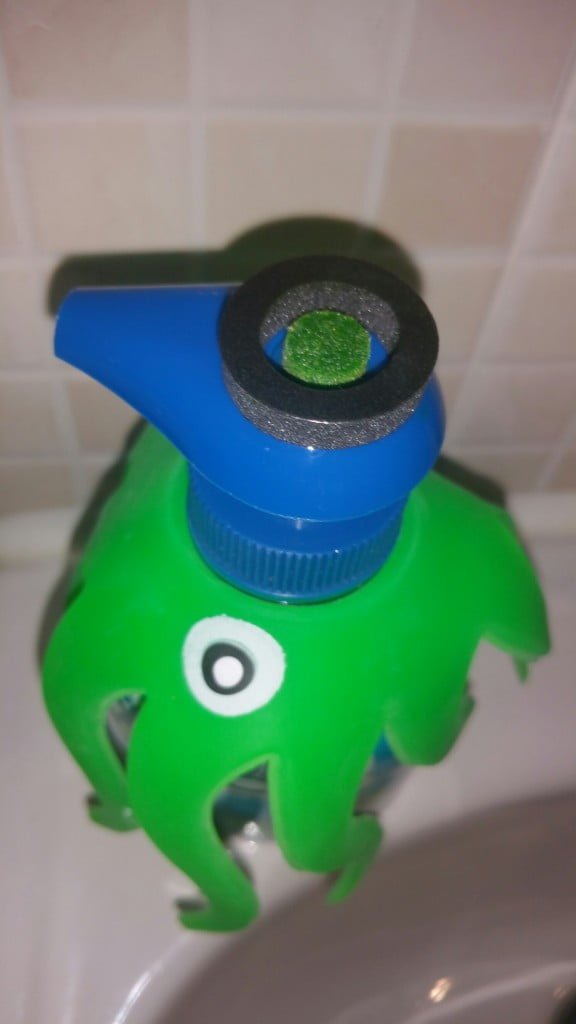 Take a look a the video below to see how it works!
Clean hands are essential for hygiene, and Squid Soap will teach your teach your children a lifetime of correct, healthy hand-washing skills. As parents we can be safe in the knowledge that our little ones are washing their hands properly, even without supervision. The gentle soap is kind to skin, and even the washable stamp is gentle and completely removable.
Germs spread so quickly, I feel as if this soap should be everywhere, schools, public toilets, play centres and homes.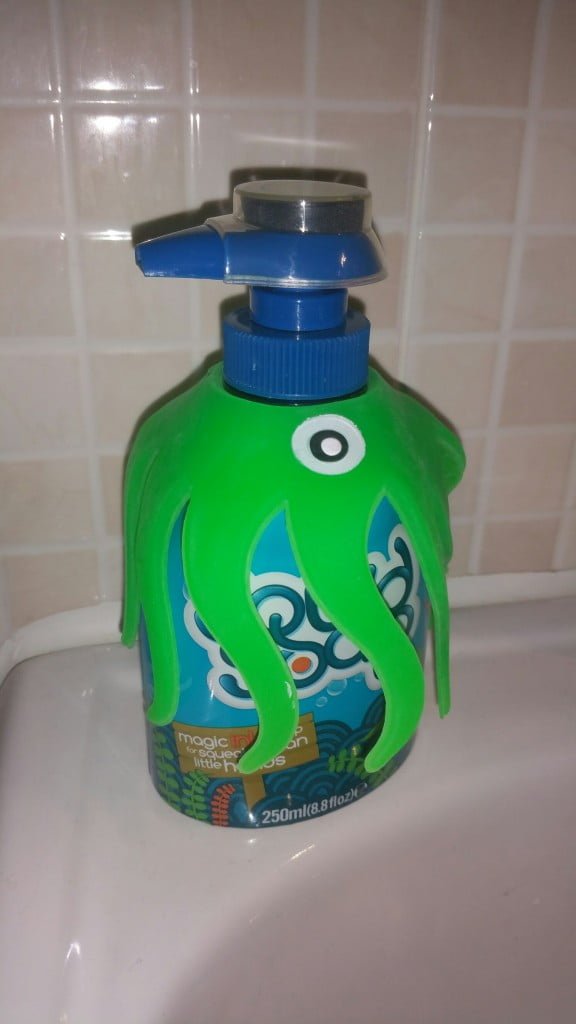 I haven't seen anything else quite like this before, I love the concept and the results. This has RRP: £1.99 available from Tesco, Superdrug online and in store as well as and many more.
How do you encourage healthy hand washing habits?