How do you shower with little ones?
Now, if your morning routine consists of just having to sort yourself out then this will seem like a totally alien post to you.
If, however your morning consists of having to get yourself and several small people up and out of the house by a very fixed time then you may be a little more familiar with this.
When I discussed my strategy for the morning routine with a friend recently, she suggested that showering in the evening would be a better idea and altogether easier than my current approach but quite frankly I can't function without a shower in the morning, even if it is a super fast one. I always feel much more awake and ready to take on the day after a shower.
But…how do you achieve this when you have lots of little people to keep an eye on?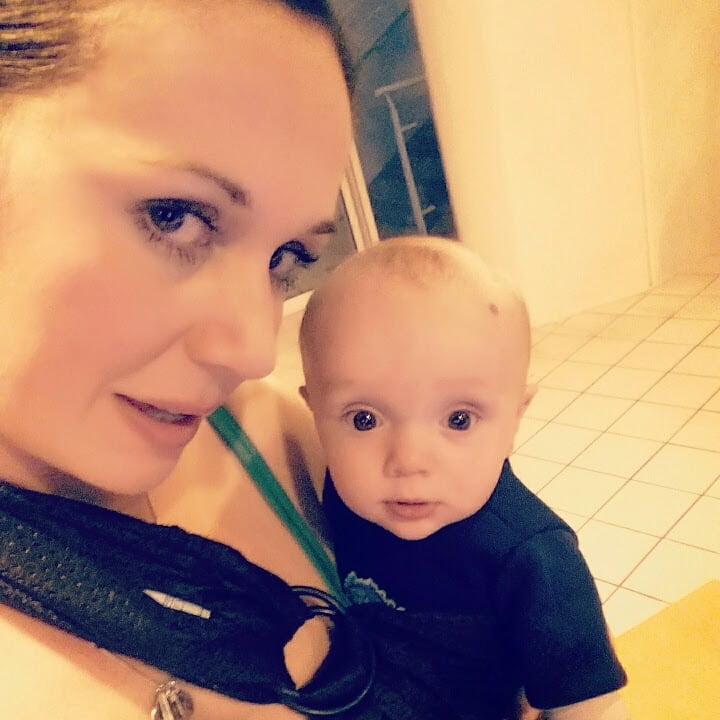 Well of course there is the option of getting up extra early and jumping in the shower before the rest of the house have opened their eyes.
Whilst that might work some days, invariably a child will go through a period of waking up at 5am, 4am or even 3am in the first two years of their life and that means your showers could get pretty early.
I guess for some of you, you might have someone to watch the children whilst you have a shower, if that's the case just make sure you have a back up plan in case your helpers are not available one day.
I have pretty much tried every method I can think of over the years. I have adapted my approach as the children have got older and as we have added to the brood and now I have a range of different things up my sleeve to enable me to ALWAYS be able to get in the shower.
Currently, the children are 8, 6, 20 months and 6 months.
The big kids are fine now and will be getting themselves dressed and organised for school whilst I am in the shower but then I have to juggle a toddler and a baby and somehow get myself sorted along the way.
There are a range of approaches I use and it really just depends how everyone is, who is happy, hungry, grumpy or not and I decide each morning how I am going to play it out.
Here is a list of some of the approaches I have used with the little ones:
Taking the moses basket into the bathroom
Taking a small travel cot into the bathroom
Having a baby swing set up upstairs
Using a water sling and taking a baby, toddler or BOTH into the shower with me
Taking toys and a toddler into the shower and sitting him down in the shower tray
Attaching a baby bouncer to the door frame of the bathroom
It really just depends what is happening that day and what stage of development the children are at as to which approach works best.
For example, a newborn baby can't go very far so you might be happy to lie them down in the next room and listen out for them. Once babies start moving it is a different story.  My approach has also been necessary as we have a little man who manages to choke on fresh air so leaving him out of sight or ear shot really isn't an option. Once they get to about three you can normally be confident that they will sit on the bed and watch something without causing too much havoc, but it really depends on the child and your set up at home.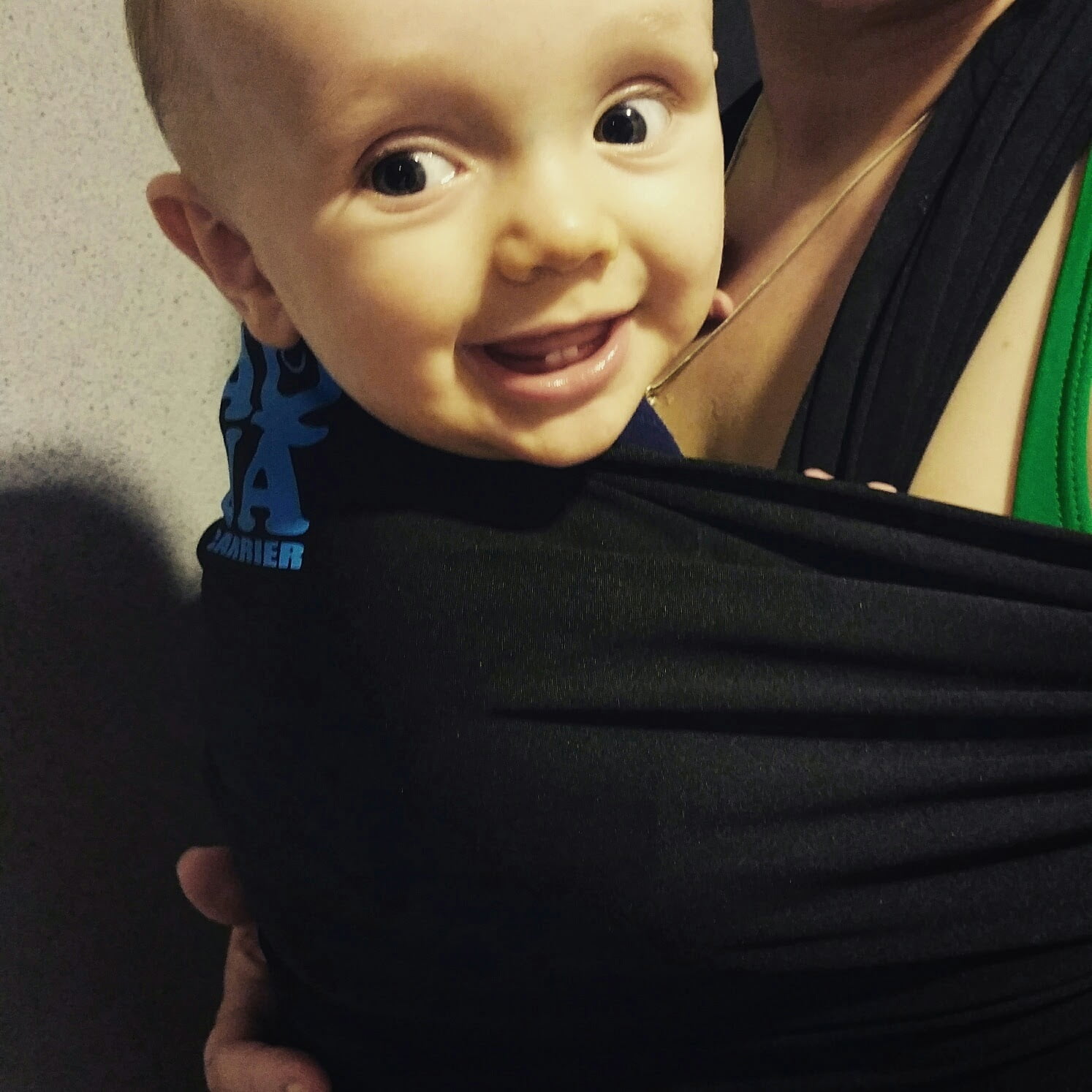 The water sling works well – you can read more about that here. The best method at the moment is to have the baby in the door bouncer and the toddler in the shower with me. Sometimes he will sit in the shower tray and play and other times he wants to be held. No doubt in a few weeks though we will be trying something else so I will update with any alternatives we come up with.
How do you juggle your morning shower?