Whether you're setting off across the country on an 8-hour family roadtrip, or you're visiting friends just down the road, keeping children entertained in the car can be the ultimate stressful task, but have no fear! We've come up with some great tips and tricks to make any car trip a complete breeze. Hopefully you can use these secret weapons to keep you and your family sane, and dodge all the 'are we there yet?' questions, so you can successfully keep the little monsters busy and create some fantastic memories too.
Gadgets
One of the simplest ways to occupy the little ones is to pack plenty of electronic devices like tablets, so they can pass the time with games and movies. Most of the apps on these are free too, so you won't have to worry about any extra costs and many work without a WiFi connection. Make sure to charge all devices up before you go, so you can avoid the temper tantrum if the battery runs out mid-movie! We always have the chargers to hand as well for top ups. If you're not keen on the idea of the children spending all their time on gadgets, why not pack an audiobook? These are a fun and distracting alternative, and useful if anyone suffers from car sickness. There are so many good ones around you will have plenty of choice.
Colouring
A nifty back-up for when the battery runs out on your gadgets, colouring books and crayons will work as a brilliant distraction and encourage their creativity. Try not to bring pens along, just in case someone loses a lid and drops the pen on your clean car seats! Crayons are a safer alternative, as long as you don't leave them to melt on the seats in the sun, or colouring pencils.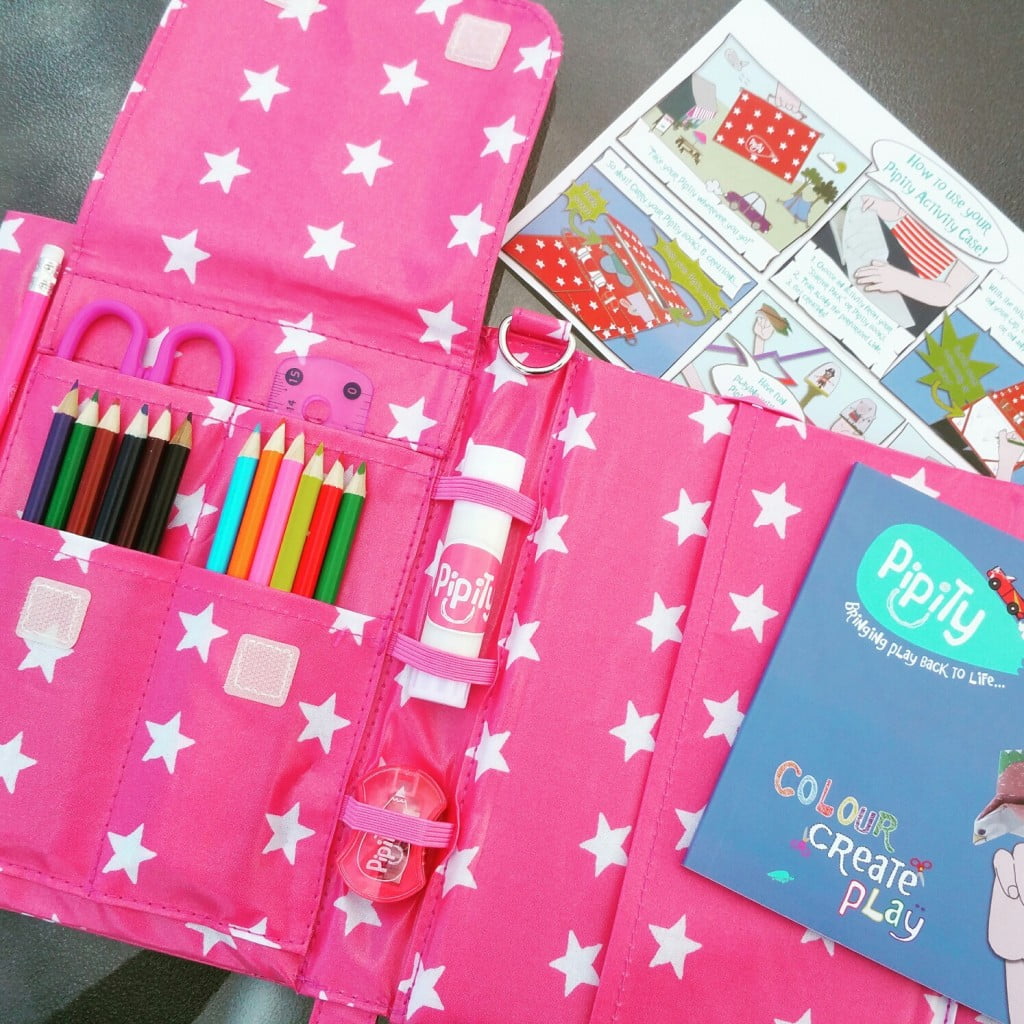 In-Car Games
Some old-fashioned in-car games make for a fun way to pass the time. Classics such as 'I-Spy', the alphabet hunt and story-telling games are all amusing ways to pass the time and let everyone have a little fun. If you're lucky, you might even be able to convince the children to play 'Sleeping Lions' and get a little bit of peace and quiet before you reach your destination. One of the games we play is to give everyone a colour and they have to count all the cars they see of that colour in ten minutes.
Be Prepared
By planning everything beforehand, (or even having a practice run) you can make sure your journey is smooth and stress-free for everyone in the car. Plan your route so you don't get lost, and plan some fun pit stops in case ultimate boredom strikes. Having a small break at a service centre or park will give everyone a chance to stretch their legs and get some fresh air, and make the rest of the journey much more enjoyable.
Snack Time
Make sure you pack plenty of snacks and water, as children will inevitably get bored and hungry. A bit of caffeine and sugar may be good for the driver, but may cause fights and sugar crashes if given to the children. Limit drinks too, and you'll make sure loo breaks are kept to a minimum. You can even put a snack bag together to hand out when things start to get a little bit tense in the backseat. We normally only get a few hundred meters down the road and someone will shout "Mummy have you got the snack bag?".
Super Car
Wherever the destination, you'll need to make sure that your car is in tip top condition. If you haven't taken your car in for a full service for a while, you should do so before any long journeys If you think your car might not be up to the journey and you're looking for a new one, car leasing is a great direction to go in, and you can easily find the perfect lease car for you and your family. I always give the car a good clean before a long trip too, it doesn't stay clean for long but at least we start out tidy and organised!
Happy road trip!