How to make a Guy Fawkes with the children
As a half term wet weather activity the children and I made our own Guy Fawkes ahead of our family bonfire party next weekend. So we thought we would share with you what we had done.The major issue I had in this process was explaining the story … my son is called Guy… so I had so be careful what I said! In the end we called him Mr Fawkes and that seemed to work OK!

First of all we got an old pair of my leggings put two large egg boxes down each leg and tied them with string.

We then got an old t-shirt, ties the bottom and sleeves with string and stuffed it with newspaper.

Then we attached the body to the legs as above.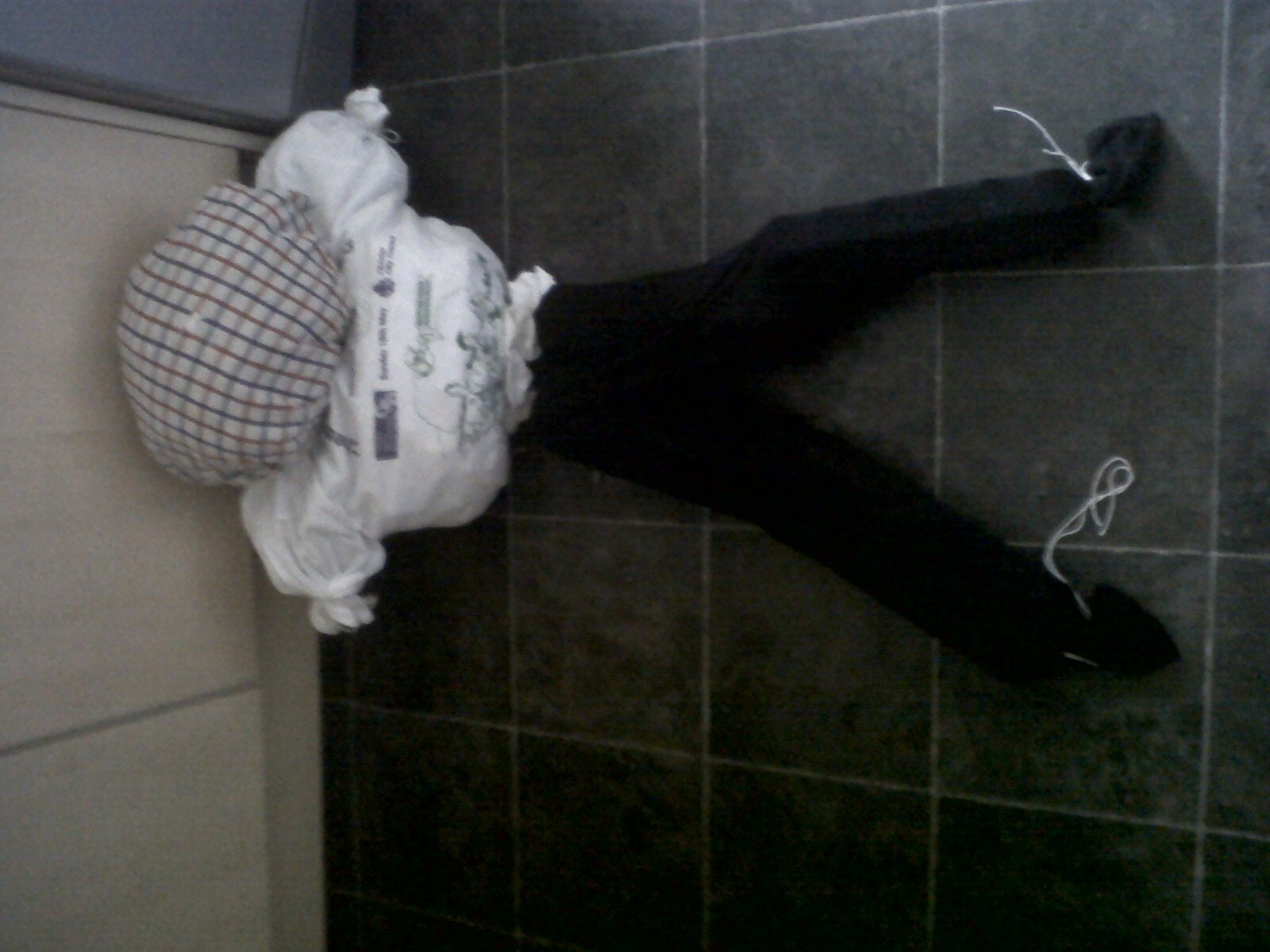 We got an old tee towel and stuffed it with newspaper, tied the bottom and attached it with string to the body.

We stuffed an old pair of socks with paper and attached them to the bottom of the legs. We also added a few decorations made from straw.

Finally, we gave him a face!Why not have a go… we had great fun!