As a parent, your whole life revolves around your children. This means that when it comes to your home decor, your little ones are always at the forefront of your mind. When updating any room, your first thought is probably your children, and how you can make it a child-friendly space.
One of the most used rooms in your home is most probably your living room. It's a place where your children play, you chat with friends, and relax with your partner. When it comes to giving your lounge a child-friendly makeover, it can often be hard to know how to go about it. It's important to realise that not only should it be somewhere that's child-friendly, but also a place that you can relax in.
Getting the combination of child-friendly decor and tranquillity right can be tricky. However, it is possible to create a space that's suitable for you and your partner, as well as your little ones.
Decorate with washable paint
Children like to make a mess and get dirt everywhere, so having easy-to-clean paint is a must. Not only do children leave fingerprints wherever they go, but they also have a tendency to draw on the walls. To ensure that your lounge stays looking nice for as long as possible, washable paint is a must. I would say have this in every room to be honest, we don't and I REALLY wish we did!
There are various brands and colours of easy-to-clean paint, from silk to matte, so there are plenty of options. If you want to encourage your children's creativity, you could even opt for chalkboard paint.
Choose a leather sofa
Leather sofas and suites can be a good choice when you have children as they clean up so easily.  You can wipe most things off with ease and anything that can't be removed with a good old baby wipe or cleaning spray can be eliminated with a good leather cleaner.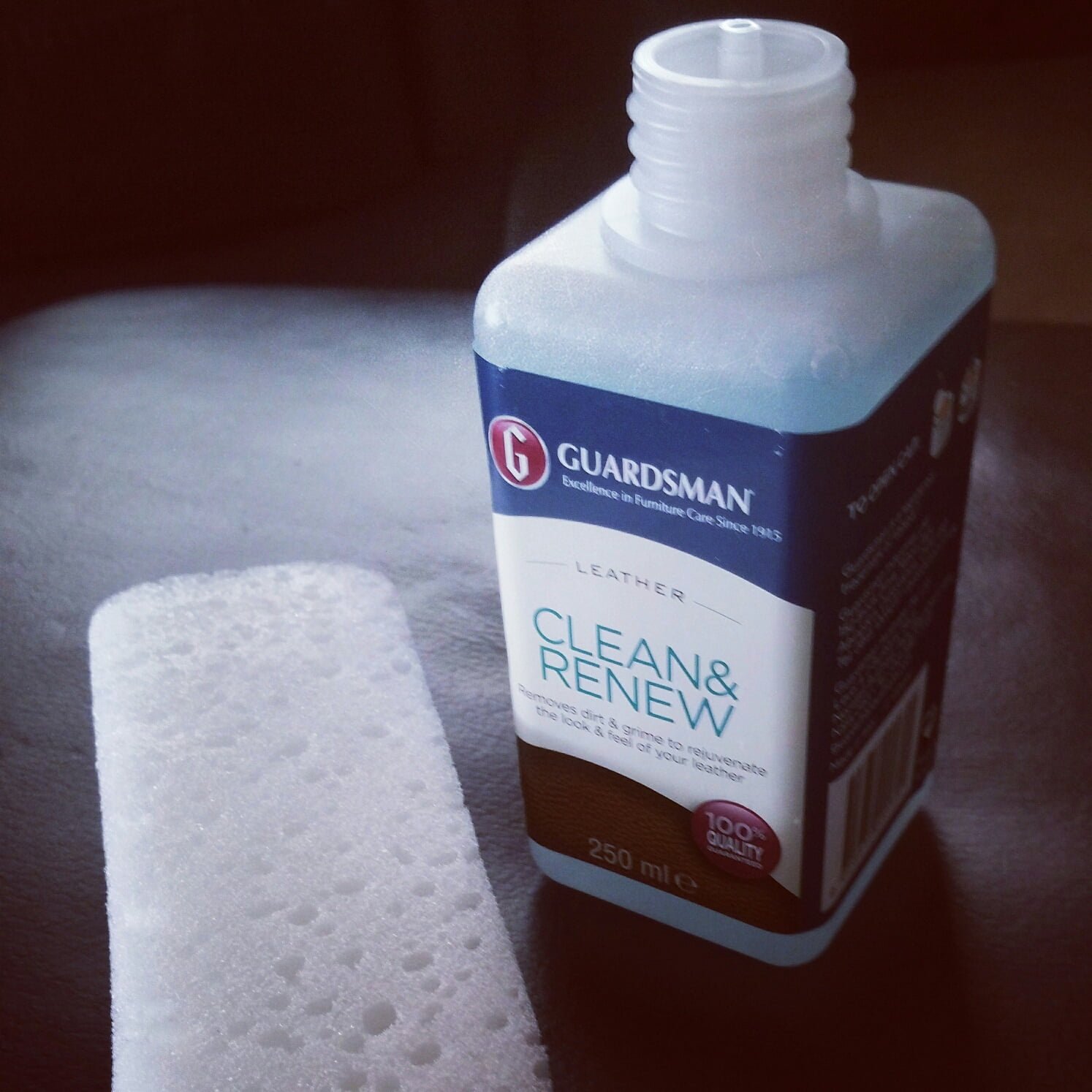 Swap the coffee table for an ottoman
At some point or another, all parents have watched in horror as their child has whacked their head on the corner of a coffee table. To prevent your little ones from bumping their heads, consider swapping your coffee table for an ottoman. Ottomans tend to be soft and round, so are ideal for keeping little heads safe. Plus, thanks to their chic designs, they are fantastic for adding extra style to the room.
Ottomans come in all sorts of shapes and styles, so there's sure to be a design that's perfect for your lounge. For a fantastic selection of ottomans, check out the Lovethesign website. Have a browse on here and see whether you can find a design that would work well in your living room.
Add style with accessories
The best way to add a sense of style to your lounge is with accessories. Unless you want your accessories being played with by your little ones, it's best to keep them out of reach. Children are into everything, so it's always best to keep any breakable bits up high.
Add some shelving and use this for displaying ornaments and photo frames on. A bookshelf can work well as an area to display bits and bobs on, as it provides lots of space. Wall art is amazing for family-friendly spaces as it adds style, but is out of reach of little ones. Pick pieces that add an extra something to the room and work well with the style of the space. If your lounge lacks natural light add a mirror instead of wall art, to reflect light and make the room appear larger.
Switch the carpet for hard flooring
With children around, you might feel carpet isn't a good option. If you want a lounge that you don't have to panic about, hard flooring is a better option that carpet. For a family-friendly space, avoid slate or tile as if your little one's fall, they could hurt themselves. Instead, opt for wooden flooring, as this is a little softer.
To give the room a cosier feel, you could always add an area rug. Rugs are amazing for spaces where kids play as they keep the floor nice and cosy, and are also easy to keep clean.
Getting family spaces right isn't always easy, but with a little creativity, you can create a beautiful family living room.