We've been running our series on family-friendly days out for a while now. When I look for places for us to spend time as a family, I'm always the most drawn to those places that look inclusive. With children across a wide age range this is important and can sometimes be quite a challenge.
The LEGOLAND Windsor Resort is one of those places where I feel there really is something for everyone. Scrap that, loads for everyone, and all of it in a giant, bright world of LEGO!
Tiny tots
With two toddlers of different ages, I'm always interested in places that can ensure they have as much fun as the big kids. At LEGOLAND it seems there are endless things for tiny tots to do.
The Hill Train at the start of the LEGOLAND journey looks like a great way to start the day and great for little ones who are found of a good "choo choo". The galleries and models are great for everyone as the older children and adults can marvel at how clever and intricate the models are, whilst the younger children can enjoy spotting their favourite characters.
The Enchanted Forest looks like a great thing to do as a family, you can have a wander, spot the wildlife and maybe pause for a re-fuel and a snack or picnic break.
Desert Chase looks like the ideal ride for little ones, a lovely carousel ride which is beautifully decorated with lots for them to look at, plus, you get to indulge your childhood and ride with them!
Older children
For older children there is so much to do including The Dragon, which my two older thrill seekers would love. There is a slightly more tame ride in The Dragon's Apprentice if your children aren't too keen on being thrown around, or are a bit smaller.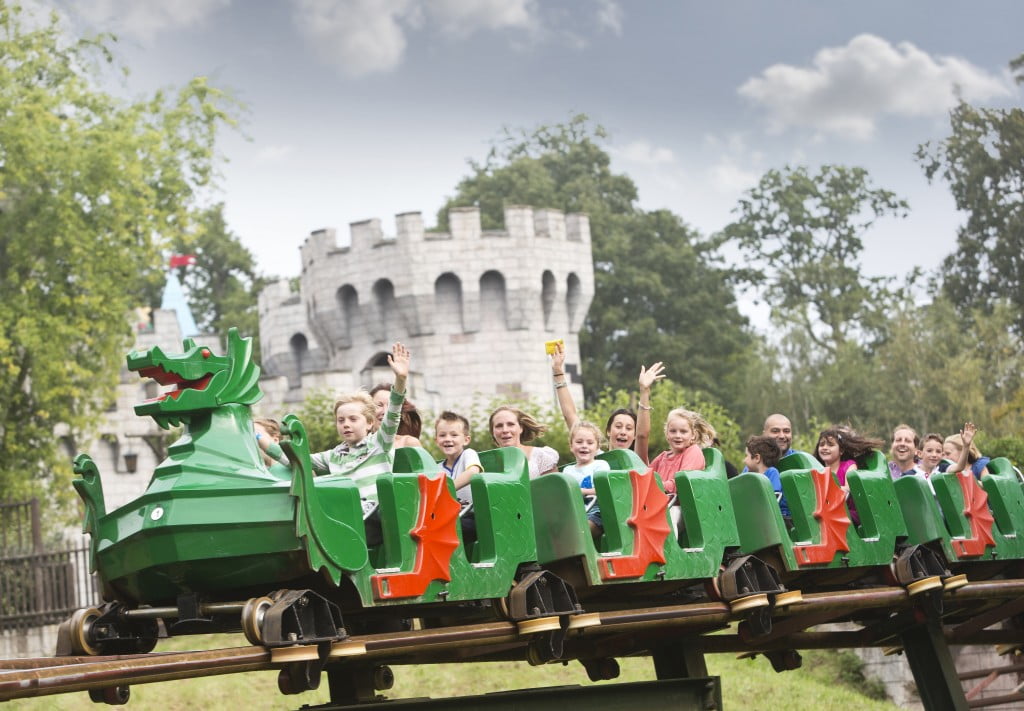 Pirate Falls looks like loads of fun, with lots of surprises too, we love the rides where you get wet – remember to pack some spare clothes!
The Lazer Raiders look like something that I would want to go on over and over again, never mind the big kids. We tried something similar to this at LEGOLAND Discovery Centre in Manchester and it was so much fun, so I know that this would be a massive hit.
I have a feeling that we might spend quite a lot of time around Heartlake City, as it looks like that area in particular is really inclusive, with shows to watch, a train ride and horses to ride on – I know that all the children would love this.
One of the most exciting areas for the older children looks to be LEGO City, where they can drive their own cars and take part in the Fire Academy. Any sort of role play activity, or one that makes them feel all grown up, whilst still having fun always gets a big thumbs up from all of us.
My 7 year old is a big fan of LEGO Star Wars, here is a picture of the kind of model he would expect to see at LEGOLAND Windsor.
As a parent, I think that LEGOLAND Windsor looks like a great day out for a family, with loads of things to do (probably too much for just one day) and it is refreshing to see so many things available for such a range of ages, but don't take my word for it. After browsing the website, here's what my 9 year old thinks…
Have you been to LEGOLAND Windsor? What did you think?