There are many inspirational role models for girls growing up today. Many strong and resourceful women have been able to overcome a variety of challenges to achieve great success, while making the world a better place.
More girls allowed educational opportunities
In the past, it was more difficult for girls to get the education they needed to compete in the world of business. With more women overcoming these challenges, it has become easier. In fact, there are some scholarships and programs available that are just for girls. If your daughter is at school, you should look to see what types of scholarships and grants might be available to her. The results might surprise you and even allow her to have a better education than she would otherwise have access to.
Jennifer Atiku
Jennifer Atiku fills many inspirational roles. As a lawyer in Africa, she helps fight for the rights of underprivileged people such as women and children. She is also heavily involved with the Gede Foundation, which provides treatment, education, counselling and more for those suffering from the effects of HIV/AIDS. Jennifer is the wife of Atiku Abubakar, former vice president of Nigeria, so she is well known throughout Nigeria. Jennifer strives to use her position to help as many people as possible all over the world.
Oprah Winfrey
Oprah grew up in a time when an African American female had very few opportunities beyond that of a housemaid. She overcame the hardships she experienced to become the host of the most popular talk show in the world. Oprah also contributes millions of dollars to charities each year, and she has her own charitable organization that helps girls overcome hardships and achieve their dreams.
Beyoncé Knowles
Beyoncé is more than just a pretty singing voice. She is heavily involved with charitable organizations. Her career has spanned many different bands, such as Destiny's Child, from which she went on to have a fabulous solo career. She regularly donates millions to charitable causes and organisations. Her story shows young girls that they can achieve success while doing what they love.
Ursula Burns
Ursula is the CEO of Xerox Corporation. She has been essential to making key changes at the printing powerhouse to help it survive and thrive in an increasingly digital world. As a result of her influence, Xerox now has a good revenue stream assisting with ticket transactions, toll roads, and managing parking meters in many cities. Ursula stands out as a strong woman in the very male dominated world of electronics and computers.
Encouraging your daughter
It is important to offer good support and encouragement to your daughter. They need to know that there are many great opportunities out there for them to take advantage of. Encourage your daughter to look to find good examples of others achieving dreams similar to her own. It can help to have others to look to for encouragement and motivation during the most formative years of your daughter's life.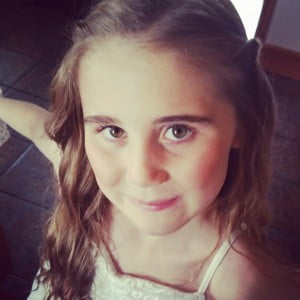 Encourage her…she's counting on you!