If your living room is starting to look a little tired, then it may be time for a revamp! Not sure where to start? Lacking in inspiration? Then fear not. We've got you covered. Here are some great ways to instantly jazz up your living room, today! Check it out.
New Flooring
Start by redoing the flooring. This is one of the more expensive additions you're going to have to make to the room, but a change in flooring can completely transform a space. A wine-stained, white carpet is not a good look. So, we suggest ripping it up, and instead, laying down some gorgeous wood flooring. If your living room was rocking a white theme, then don't feel like wooden flooring isn't still a great idea. You can paint your wooden planks in a white wash tone to create a beautiful rustic look.
Now, the next time there is a spillage on the floor, you don't need to run for the stain remover! Simply fetch a mop and easily wipe the mess off of your wooden floor – easy, these also steam clean really well!
Update your speakers or music systems
If you have a bulky music system in your living room, you might want to consider doing away with that and the CDs that go with it. We really like the Sonos system and it can be operated from an app on our smartphones. We use spotify to choose songs and create playlists and it works so well, yet to look at it is just a neat little speaker.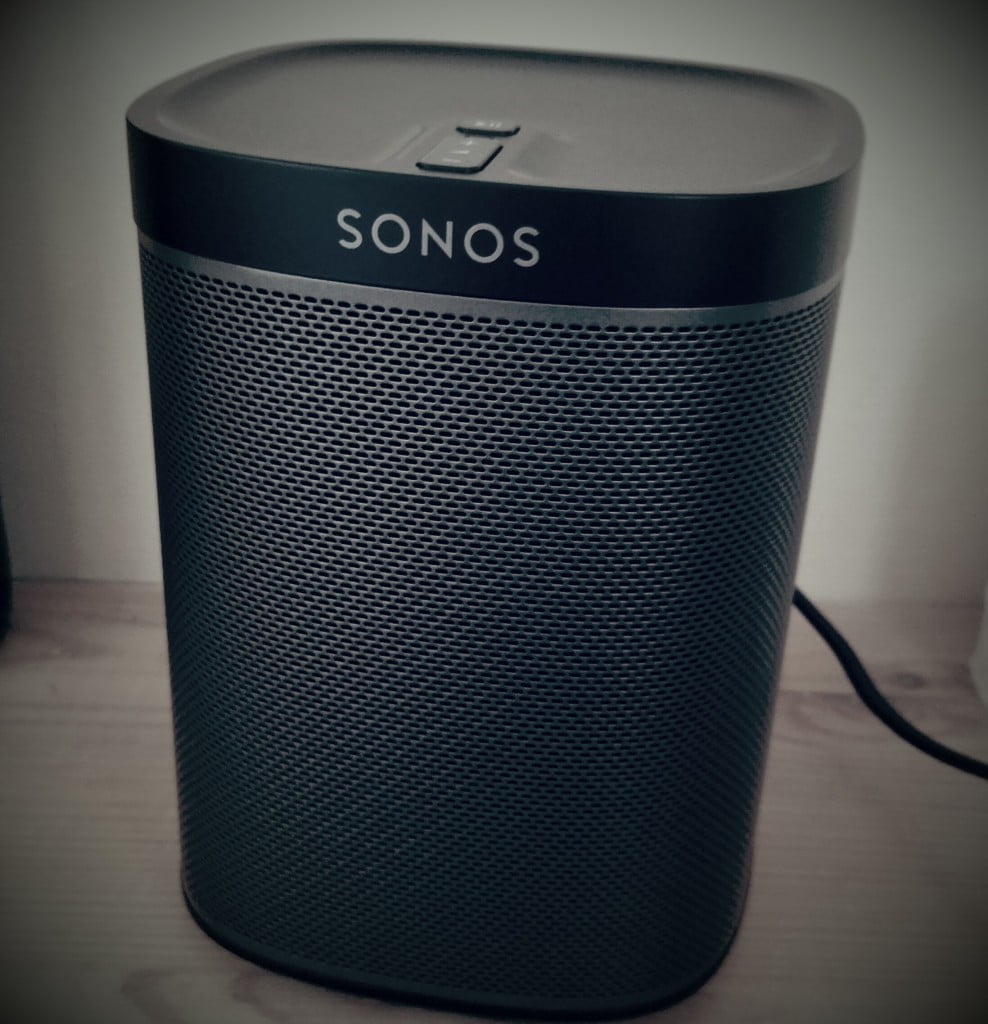 Rugs, Pillows & Throws
Once you've laid down your new wood flooring, then the best thing to compliment it with is a nice, big, fluffy rug! This will be especially great if you've missed that soft feeling between your toes back from the days when you had carpet laid down there. Rugs are fairly inexpensive, too. Plus, they feel so great under your feet! Fluffy items can really add to the cosiness of a room, which is ideal for a living area.
Ply your sofas with pillows and throws too for an extra cosy look and feel! You'll be snuggling up every evening now that you've begun to significantly jazz up your living room!
4K TV
Next up, you need something great to watch while you're snuggled up on that sofa. So, go out and treat yourself to a 4K television. Ideally, you want a panel above 50" in size to truly appreciate the jump in pixel density. 4K sets output a picture four times as clear as that of a standard 1080p television. It really has that 'wow' factor! Compliment your new TV set with an Amazon Fire TV box to make movie nights easy again! Streaming is the future, and with 4K support, so is your television.
Greenery
Finally, be sure to add a bit of greenery into your living room to give it that sense of life. There's nothing like a living plant to compliment a gorgeous living space. Aloe plants would do an excellent job of filling the room with luscious scents that are sure to relax you after a long day at work! Alternatively, you may wish to opt for some bamboo for the corners of the room or to be placed either side of the television. Either way, this would look incredible! Finally, a spider plant is a great addition to any coffee table and really alters the dynamics of a room.
Everybody deserves to have a comfy, cosy and gorgeous home. So, why not get started today?