Jazz up the children's rooms and play space with Stickerscape
I love funky wall stickers, they can really transform a room. Stickerscape make gorgeous, high quality wall stickers especially for children.
Founded just two years ago by Jo and Mike, who were a bit bored of their 'sensible' jobs, their award-winning wall stickers can give any nursery, bedroom or playroom a super-speedy makeover and transform walls into a fun background for exciting, imaginative play. 
We loved the sound of this and wanted to find out more. 
Proudly bringing manufacturing back to the UK, Stickerscape make everything themselves at their sticker-factory in Hampshire, which means that they're more than happy to take on bespoke commissions or personalise designs to ensure that customers get a finished result that's perfect for their space and family. 
This meant that when I was discussing our design for our playroom with Jo and happened to mention our playroom walls are red, she offered to slightly change the colour of our Monster Alphabet …so the one below is the one on the website….
We have had the red letters replaced for our wall…images below!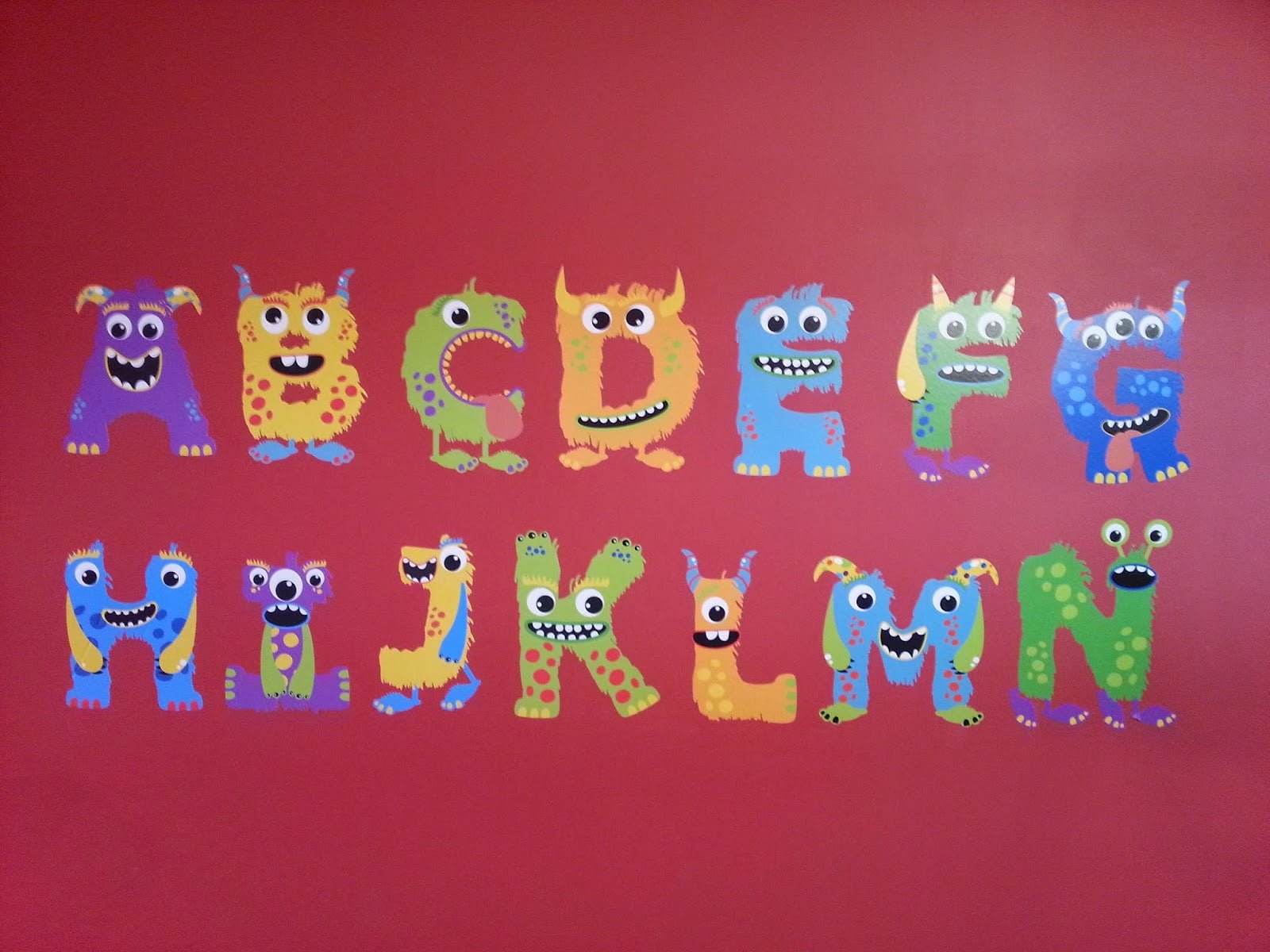 For mums and dads, it's good to know that all stickers are made from the highest quality materials which will remove cleanly without damaging the paintwork (yay!) We love this fact! So … when the time comes for a change there are no issues! And with loads of designs and themes to choose from, you should always be spoilt for choice 
Like many of the other stickers the monster alphabet has so much detail as well as being a really fun design and all of this for £32 – the smaller size is just £16
If you are looking to transform a sleep or play space for your children then I would really recommend you have a look at Stickerscape and if you have any bespoke needs just contact Jo!The designs are stunning. We also really like the In the Night Garden designs they do! The stickers come carefully wrapped in tissue paper and in a protective roll to ensure they arrive in tiptop shape.