If you have been following the blog over the last few months you may have been reading our series on learning begins at home.
In part one we looked at doing experiments at home with children, in part two we looked at the part music and dance can play in home learning, in part three we looked at the learning sacks we had developed, and in part four we looked at the importance of reading. Our learning sacks are being used more and more and the children love dipping their hands in and seeing what they come out with.
Having used them for a while now, I can say that the two sacks we get the most use out of are "all about animals" and "all about music".
We have recently added a new book to the "all about animals" session, a book called Elephants: A Fact-Filled Visual Children's Book by Steve Bloom. This is due for general release on 17th August 2015.
This is a charming book with beautiful photographs. It is jam packed full of interesting facts about elephants such as how they live together, their skin, eyes, and the role of their trunks.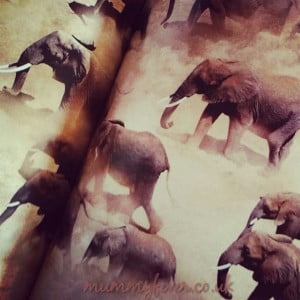 Whilst it is aimed at 5 + year olds, it really is one of those books the whole family can enjoy. Younger children will love the photos and doing animal actions and older children will love learning new facts about elephants.
Do your children have favourite animals? The cows in the field at the back of our house get a lot of love here.