Watching children grow and change and develop new skills is one of the really exciting things about being a parent. The rate at which these changes happen can be quite spectacular.
Our smallest little man had his eight month check recently and it was a great reminder of all the amazing things he can now do on his own.
Grabbing things as well as his pincer grip are two of the things he's really good at. The grab technique extends to hair, my phone, other family members food, my laptop and so it goes on. His reach is phenomenal and just when you think something is far enough away he manages to get to it.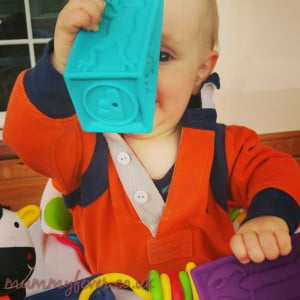 His good pincer grip means he can find the tiniest bit of fluff out there and suddenly have a firm hold of it, but unlike our toddler, who will bring stray fluff and LEGO to us, the littlest man is eager to see if either have any nutritional value.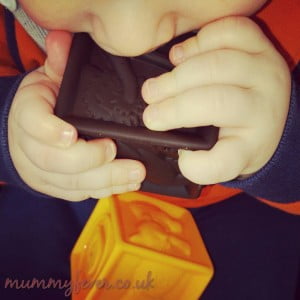 In order to develop these skills with all the children, I have found that mixture of toys and food have been beneficial and allowing them time to play with both has been important.
The grab usually comes before the pincer grip but by leaving a few snacks of different sizes on a tray table this soon follows.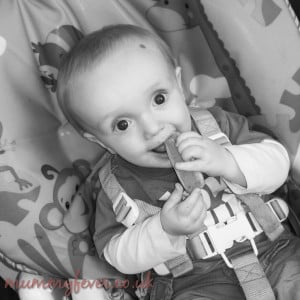 Learning to self-feed is just one of many developments little people go through during their first year of life. Ella's Kitchen have a superb range of snacks which help babies develop these skills. These hoops are great for developing the pincer grip and the larger melt in the mouth puffs and biscuits are great for learning to grab and self-feed. The grab technique ultimately helps babies learn to hold things like a spoon and a toothbrush.
If you have a little one who isn't a massive fan of their highchair, why not try giving them something to hold just before you fasten them in. It will often distract them from what you are doing as they are focussed on holding and eating whatever they have in their hands.
What do you find useful for helping your little ones develop their skills?