Welcome to part nine of our series on "little green fingers". It feels like a while since we did anything in the garden.
We have a plum tree in the garden which didn't fruit at all last year. This year however we noticed fruit appearing. Almost overnight, it seemed as if we ended up with loads of lovely juicy fruit on the branches.
Some of the branches were starting to sag with the weight of the plums, and a few were beginning to get eaten by various creatures, so today we decided to pick them.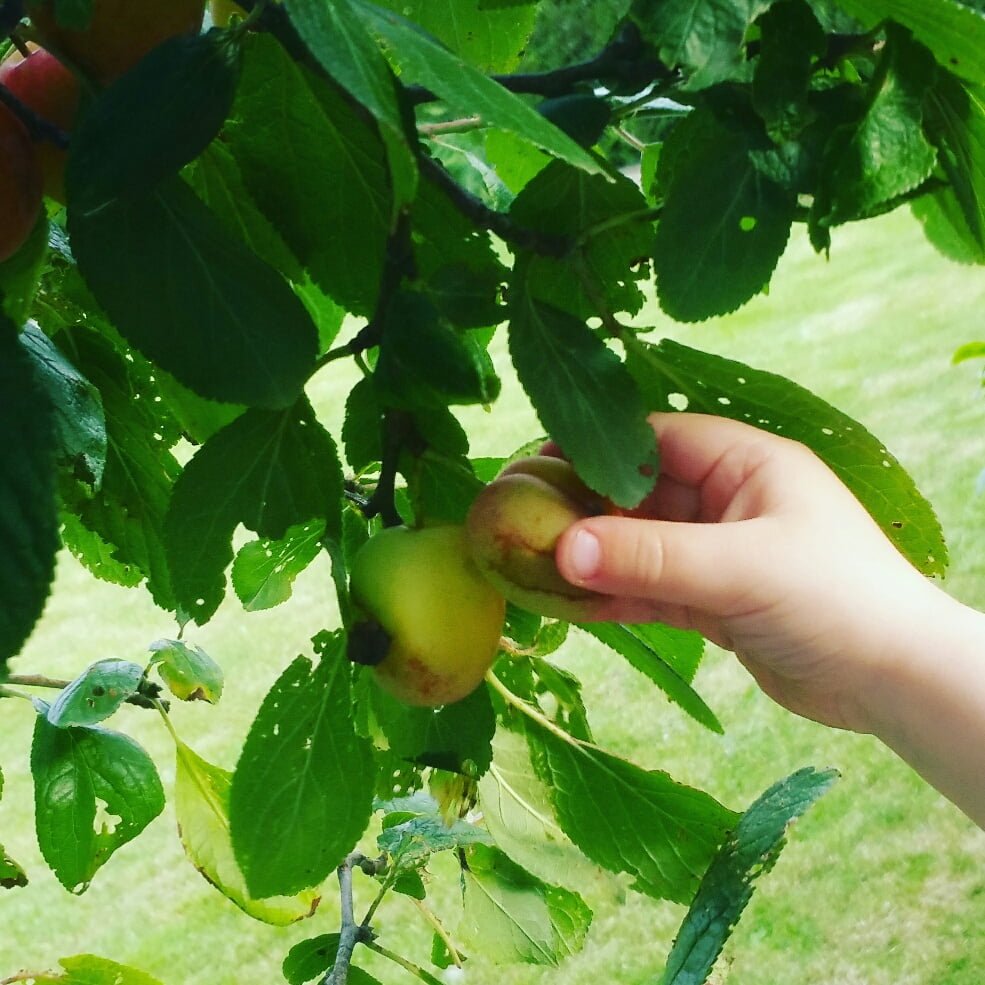 This was a super activity for the little ones, armed with a tub, fruit picking in the garden was lots of fun and exciting when we had so much fruit, we had to go back inside for another basket.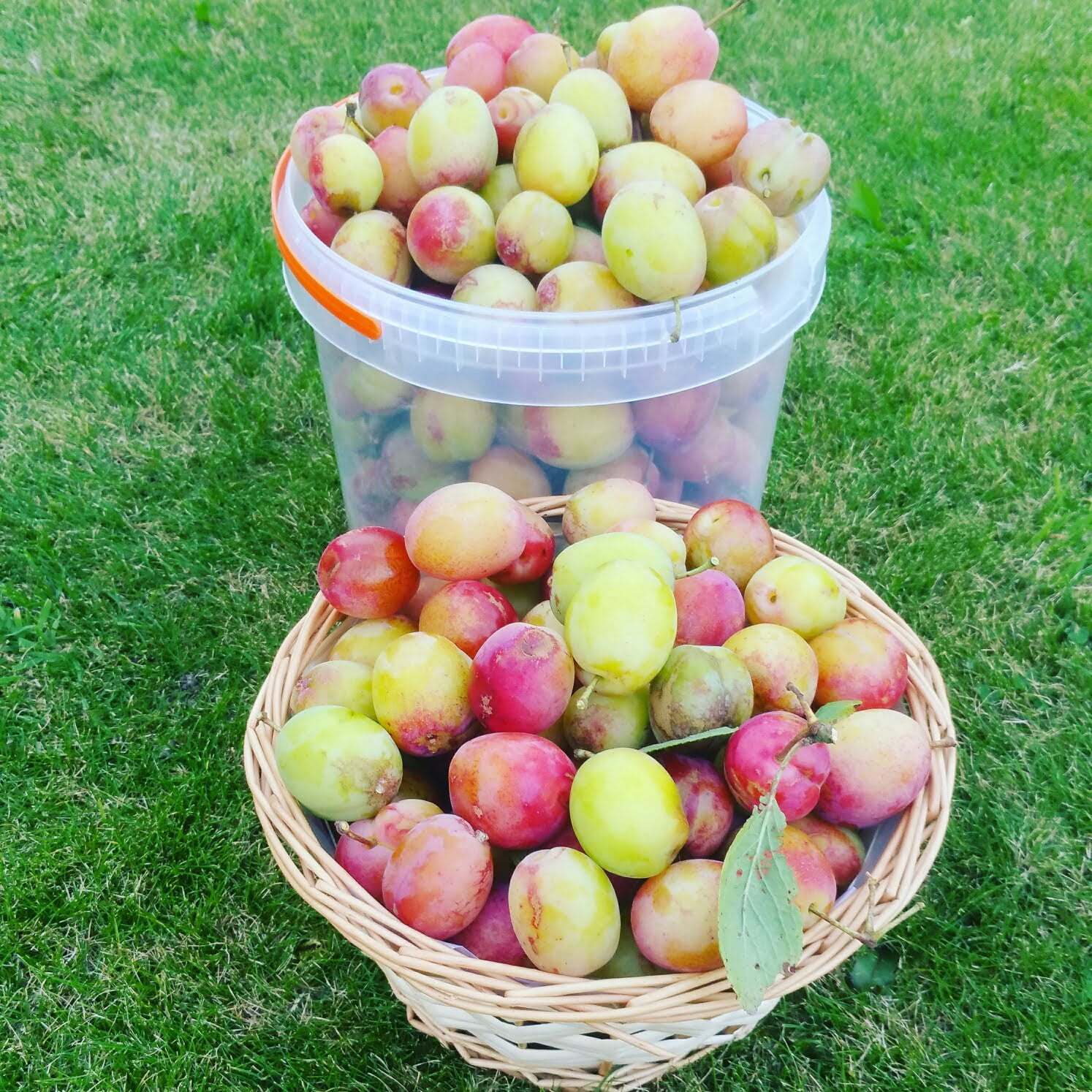 As a child I used to help my dad pick the plums off the tree in our back garden, but my memory of that (apart from the fact that it took all day because the tree was so huge) is the wasps. Fortunately, there wasn't a wasp in sight today!
Bullseye even gave us a hand but he ate more than he picked!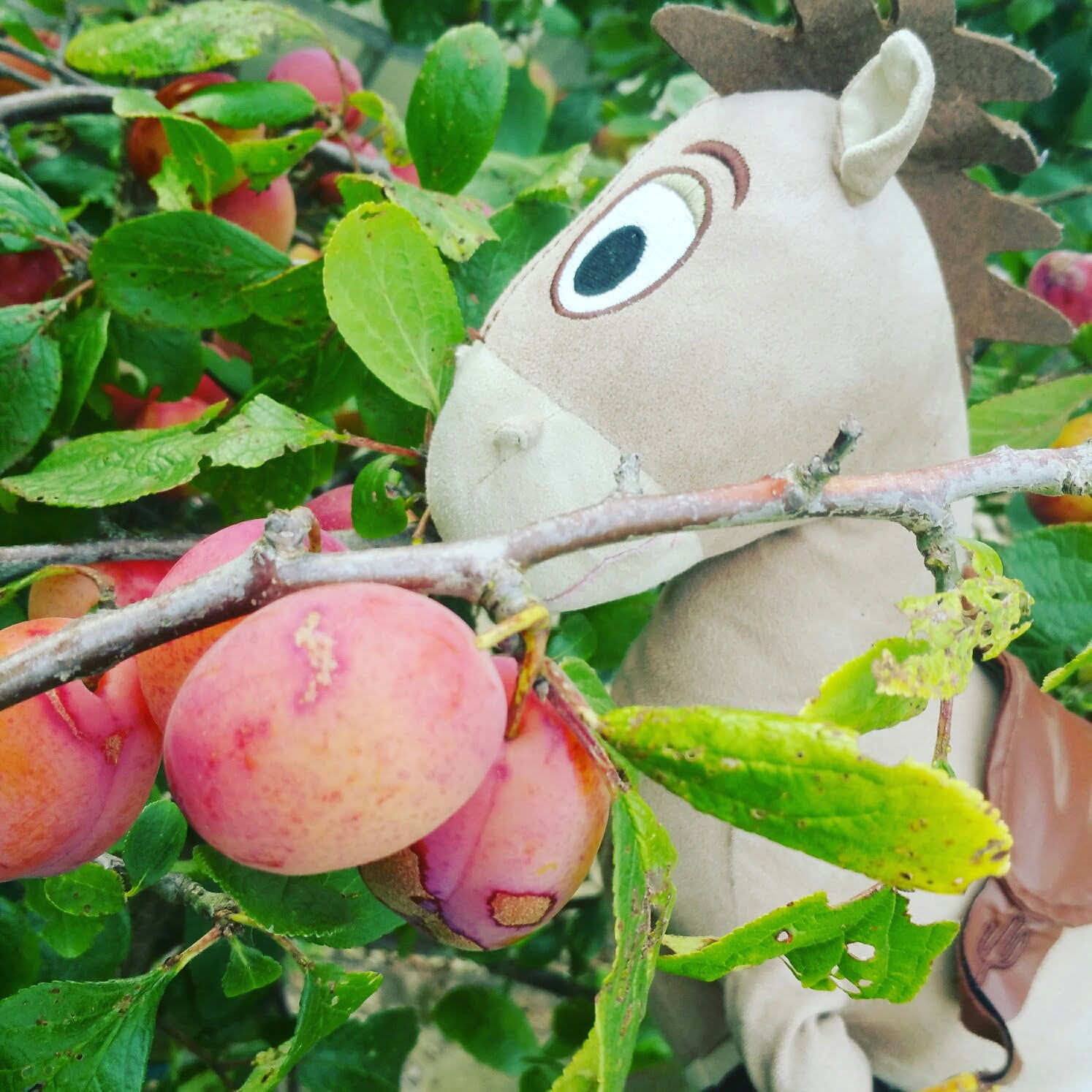 The little fingers were very gentle with the plumbs and then there was even more fun to be had splashing in the sink and washing them later.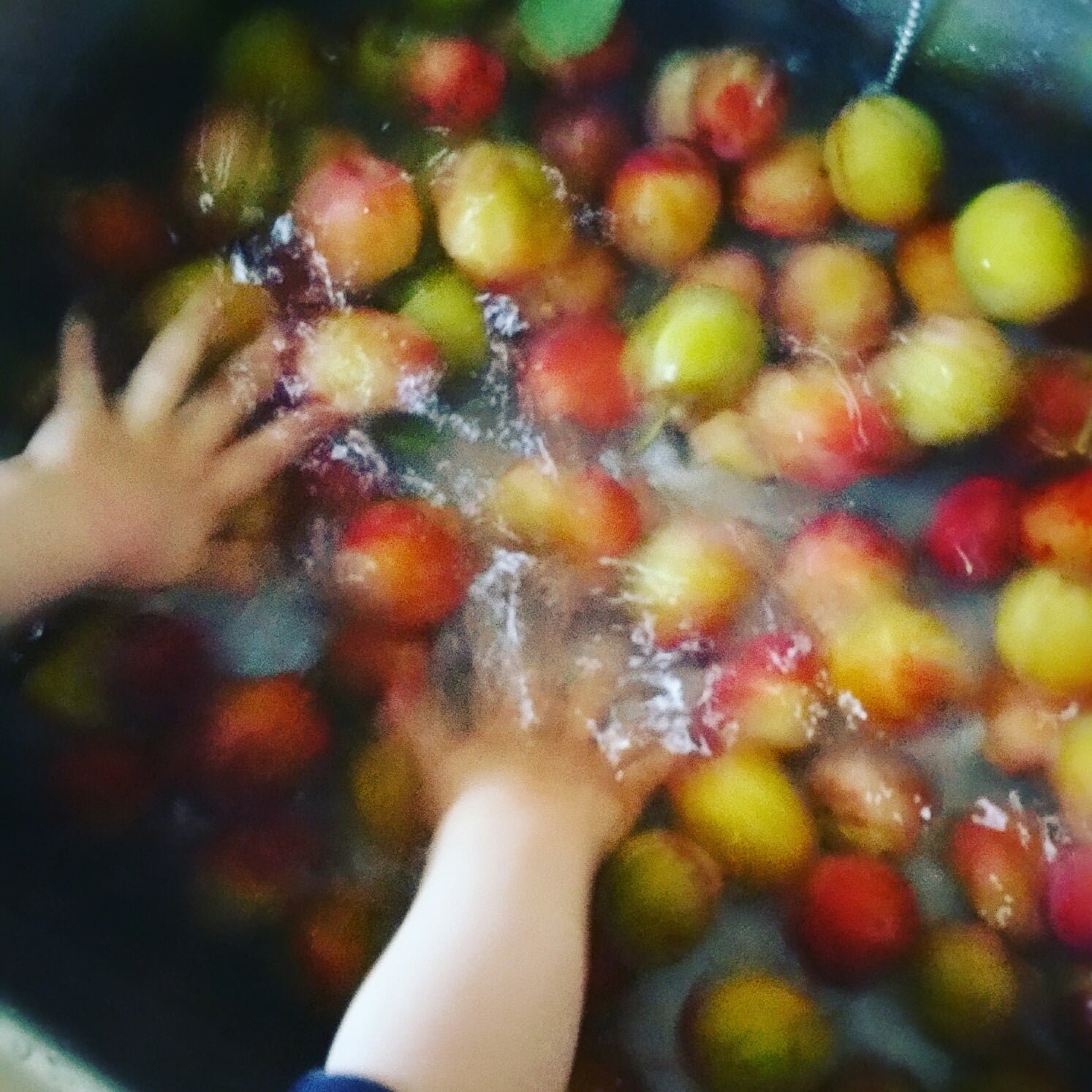 I'm not yet sure what to do with all these plums.
Any ideas? Anyone have any good plum tips?
Linking to "Ordinary Moments"