This is the first in a series of articles looking at the big questions, little people often ask.
In the run up to the general election the big kids began to ask lots of questions. On the day of the election these questions escalated dramatically.
I was really pleased that they had taken such a keen interest early on but at the same time their questions were not easy ones to answer.
When it came to trying to explain the different political parties and party leaders to them I struggled to think how best to express it.
After some internal head battles I opted to explain it all as if the political parties were football teams and the party leaders their captains.
They understood this and this moved our conversation on .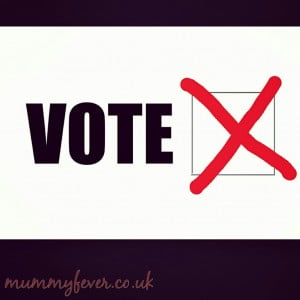 After I had voted, they wanted to know who I voted for of course. After some further debate with myself I decided not to tell them. I instead chose to explain why I was not going to tell them.
They have a reasonably good understanding of war and so I explained that wars normally start because two or more groups of people or countries have different opinions on religion or politics or both. I explained that the big scale version of a fall out is a war and a small scale fall out would be two friends or family members falling out because they had different views.
They understood this but they thought it was silly to fall out because one person had a different opinion to another. If only the rest of the world saw it like this!
I went on to explain that if I told them who I voted for and they happened to mention it to someone else that person might not want to be friends.
They understood that I was not telling them something for a good reason and we went on to discuss what various parties (football teams) thought was important and how these would be important to some people and not to others.
It was one of the most challenging conversations I have had with the children to date but it is also really satisfying that they are interested enough to debate it with me.
Did your children ask questions about the election? How did you handle it?