Toys that can be passed down, are well made, long lasting and have a wide appeal to different age ranges are my favourite toys of all.
If like me, you have a few children you will also appreciate these sorts of toys no doubt.
There are some great toys on the market and some really rubbish ones too!
Some of the best toys in our experience so far have been:
The Fisher Price Jumperoo
Micro scooters
Duplo and LEGO

The play kitchen and play food

The hippy chick ride on animals
There are others we love, but all of these have been played with loads, clean up really well, have a wide appeal and/or are perfect for passing down to younger siblings.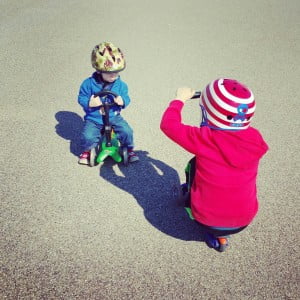 Toys like the play kitchen and play food get played with by all four children at once. They love role play and will play so nicely together, creating a coffee shop and taking orders.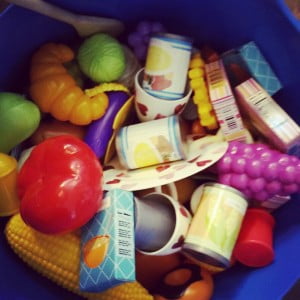 What are your top toy picks?