One of the things I hate most are dry, itchy, sore and cracked lips. I think I'd even prefer to have a spot than cracked lips. I loathe them.
As this is a pet hate of mine, I'm always careful about what I apply to my lips. I never wear lipstick and I don't use lip stains or even coloured gloss.
I've always made more of a thing of my eyes anyway, so I've never really found this restrictive when it comes to make up.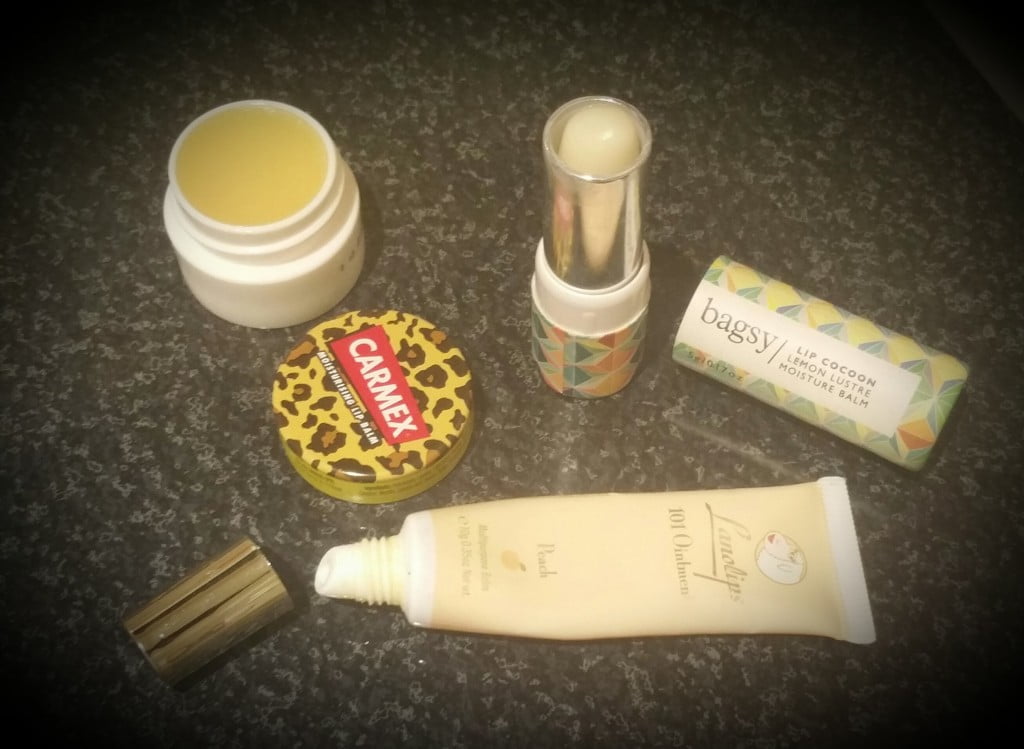 I have a little trio of products I use instead, which include:
Lanolips 101 Ointment – I love both the peach and apple and this not only soothes lips but makes them super glossy and doubles up as a great cuticle smoother as well
Carmex – I love this leopard print pot! This moisturising lip balm contains menthol and always feels as if it is doing my lips a world of good. It is really effective even when you only use a tiny bit and it gives great coverage as well as feeling light on the lips
Bagsy Lip Cocoon Lemon Lustre Moisture Balm – this not only smells lush but is so smooth and silky to apply. Not as effective as the other two on lips that are already dry but great at keeping normal feeling lips conditioned
These are not only handbag heros, they all fit snuggly in a coat or even jeans pocket, are well placed on the bedside table and you can always find a little place in the car for these as well.
The key for me seems to be to drink plenty (preferably water) and keep my lips well conditioned. I also use an old dry toothbrush to exfoliate my lips when I think about it, or if they do get dry and when in the sun I apply sun cream to them to prevent burning and drying out.
You get great value for money with all these products as they last for ages.
How do you care for your lips?