Turning your house into a home can often seem difficult. What does it actually mean? Well, for a house to feel like your home, it has to be both personal and stylish, with some added practicality too. It's a hard combination to get right, so here are some top ideas to get you started.
Make Bold Paint Choices
Colours can often be a difficult thing to get right, but you shouldn't stick too closely to the conventions of home decorations because this can often lead to a pretty boring design. Bold choices might seem dangerous and risky, and they are, but they can also help the home feel personal to you.
You don't need to make bold choices to every room in the house though. You can take the safe route in most of the rooms, but you should make a few bold choices in key areas. For example, you could create a feature wall in the bedroom. Or you could use a striped paint pattern on the wall in one of the rooms.
Add a Sunroom
Does your home feel a little dark and dingy? Well, it could be time to add a bit more light to your room. To do this, you first need to think about your artificial light choices – although I always think, natural light is always the most important form of light in a room. Perhaps you could think about building a sunroom.
You could get a bespoke sunroom by CSJ. This means that you won't have to do any of the work involved. These rooms will help more of that all-important natural light flood into the room. You should also think about the role of the windows in the other rooms. Try not to block the natural light or use heavy curtains in front of the windows.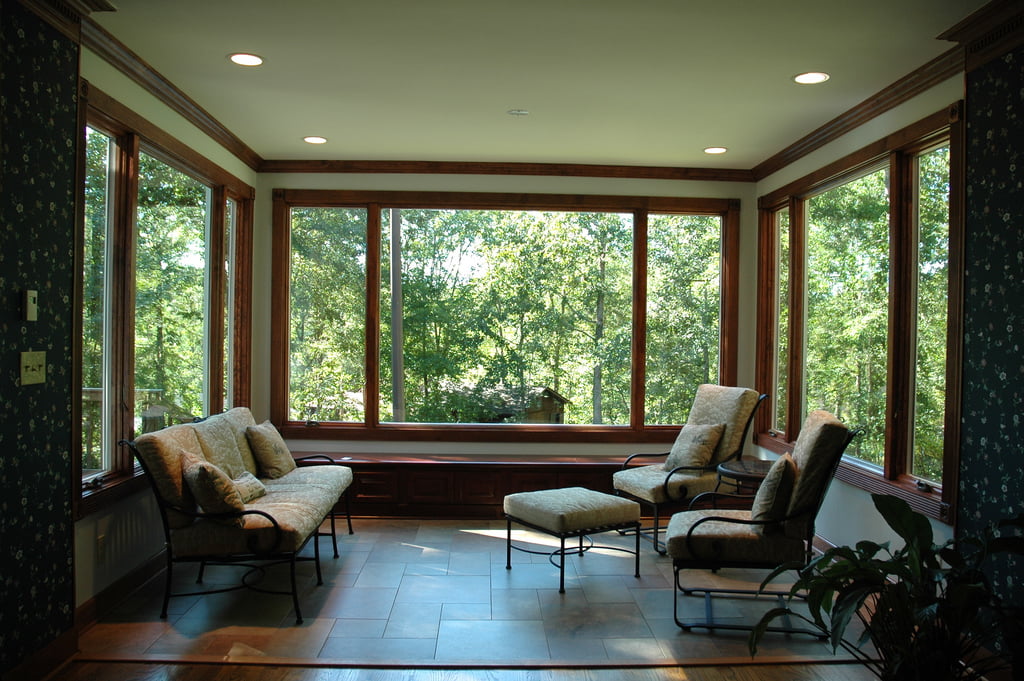 Introduce Nice Smells
If you ask me, every home needs to be filled with nice smells before it truly feels like proper home. So, get rid of any pet smells or other lingering smells, and replace them with something pleasant and refreshing. There are loads of different ways in which you can add new smells to your home, so consider all the options.
For a start, you could opt for a conventional air freshener that you plug into the wall. Or you could add some more natural smells, for me, this is the better choice to make. You could bring in some fresh flowers and place them around the home. You could also bake homemade bread to give the home that amazing smell of freshly baked loaves – this is the one smell my family always love at the weekend.
Don't Forget the Small Things
It's often the very smallest things in the room that make the biggest difference in how the room feels when you're in it. Those small additions and touches make a room stand out and feel much less generic. So, what small things am I talking about? Well, that's entirely up to you, but here are some ideas.
You could, for example, introduce candles into the home and put them in different places. Candles aren't just good for creating a relaxed atmosphere; they're also good for making the place look nicer too. Lighting fixtures are important to consider as well. Lamps and unusual lighting fixtures can add a new twist to a room. Perhaps a meaningful wall feature with a quote or some nice canvas prints of the family – these are the things we love.
Make it Comfortable
Comfort is essential for all home environments. If you don't feel comfortable in your home, then it probably won't feel much like a home at all. Luckily, there are loads of ways in which you can make the home more comfortable. For a start, think about keeping the heat in the home by insulating it and using the latest doors and windows.
Everyday comforts can make a big difference as well. So, make sure that your living room and bedrooms are filled with plenty of blankets and cushions. This is especially important during the winter months, which we're now starting to enter. If you manage to make the feel more cozy, it'll also feel more homely.
Style Your Shelves
Shelves are not just for finding storage solutions for your possessions. They also have their own decorative function. What you put on your shelves says something about the home. This is only important if your shelves, and their contents, are on view and not hidden behind cupboard doors.
So, you need to decorate them with small touches in the corners of the shelves. It's all about combining the storage function of the shelves with the decorative concerns. This can be very simply, and you don't need to overthink it all too much. Small changes can make a big difference.
Buy a Stylish Rug
A rug in the middle of the living room floor can be one of those things that help to complete the room. There's nothing worse than having a room in which there feels like there's missing. It can be hard to work out what exactly is missing from the room. Well, maybe it's missing something from the floor space.
There are so many rug options, so you will be sure to find something that you like and fits in with the room. It will make the room a little more interesting and help to give a new spin on it. If you want to splash the cash, you could buy a Persian rug that will last for decades to come, but then there are some great options for children's rooms and playrooms available if you want something less expensive and more appropriate for the space. We have a superb ABC rug in the playroom that scrubs up really well.
Add Some Old Favourites
We all have some things that we move with us from home to home. Maybe it's an old souvenir that you bought when you were traveling abroad. Or maybe it's a decorative touch that you love. Don't abandon these little touches and old favourites though because these are the personal touches that every home needs.
A home that has no personal touches in it will not feel very much like a home for you and your family. Many homes that are more concerned about style than the personal touches end up feeling more like showrooms than homes, and that's not the effect you want to create for you home. So, bring out those personal touches and old favourites, because that's what will make it feel like your home.