Money saving tips for families: part seven
Part seven of our 'money saving tips for families' features looks at all those unused toiletries we all have in the cupboards, cabinets and draws.
Who out there is guilty of buying things when you see them, using them a few times and then adding them to the cupboard?
Do you have lots of half used items that you never seem to get to the bottom of?
If so give this exercise a try…
Collect up all your toiletries, empty your cupboards and draws and put them all together. When I did this I filled a large baby bath, yes that's right, full to the brim with all sorts of toiletries.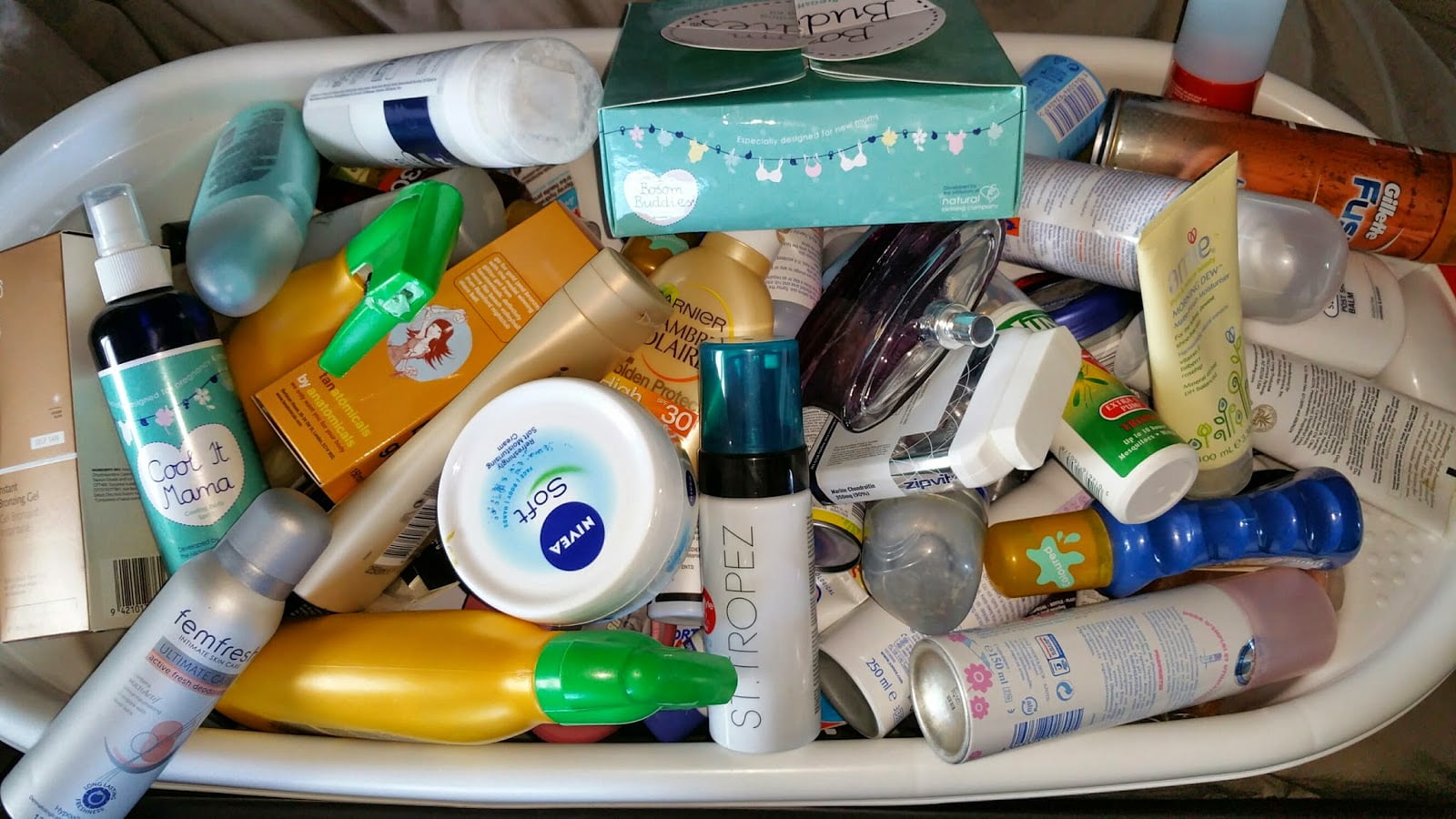 I then sorted out a basket of stuff to use first and popped this back in the bathroom, making sure it had all the everyday essentials.
Then I put the extra things back in the cupboards but all in 'themes' so all shower gel together, toothpaste, shampoos, face creams and so on. Basically this means that once something runs out I can easily locate a replacement.
There is so much stuff we don't need to purchase many toiletries for a while so it was a worthwhile exercise and it has the dual purpose of also being a great way to de-clutter as well, so double win!