#MorrisonsMum Bank Holiday Challenge
Morrisons do you shop there already? If not why not?
I first came across Morrisons about 14 years ago whilst at University. A store opened up near my campus and it became my local supermarket. I used to love spending some time every weeks cruising the store because even in those days as a student I could still mind tasty and healthy food to buy on a budget.
Until Christmas I had a Morrisons store around the corner from me, but having moved house at the end of last year it is no longer my closest supermarket and quite honestly I am gutted! The things I have always loved about the store are the quality and choice of the meat and fish and the fact that the staff who are on these counters really know their stuff. The fruit and veg is always amazing quality as well and I find that really appealing about Morrisons.
I noticed recently that they have started doing on-line delivery so I thought things were looking up but they don't yet deliver in my area. I have signed up to be notified when they do though so I am hoping that won't be too long away.You can find out here if they deliver in your area.
We were excited to be taking part in the #MorrisonsMum Bank Holiday Challenge so on 2nd May I headed off to my local store. There were lots of signs both outside and in-store about the new cheaper Morrisons – basically this means that anywhere you see one of the "I'm Cheaper" stickers those prices are staying that low – making Morrisions even better value for your weekly family shop!
As you enter the store the first stop is market street! I love this section of the store as the quality of the products is amazing, everything looks so great and you are always spoilt for choice. I picked up some gorgeous orange tulips for £1.80 and then headed off to get the fruit and veg, including some of these yummy tomatoes.
The "I'm Cheaper" labels are literally on hundreds of products in-store, giving you lots of choice and savings. The other really noticeable things were how clean the store in Connah's Quay was and how helpful the staff are. I couldn't find Balsamic Vinegar as was taken directly to it by a member of staff. In a different supermarket  a few weeks ago the member of staff told me they didn't know where an item was and they couldn't help!
In total this shop I spent £112.06 and had £8.99 worth of multisave savings. I stocked up on lots of the normal things I usually buy and also purchased some tasty treats for the Bank Holiday weekend.
On Friday night I decided to make some homemade beefburgers with a spicy tomato relish. The cost per serving of this was £1.53, making it a bargain family meal and it made a nice change as it is something we haven't had for a while. I had a nice cold glass of non-alcoholic mojito whilst I was cooking as well, priced £1.50 per bottle.
On Saturday my daughter wanted to help cook so we decided to make a lasagne. She loved layering up the pasta, meat and white sauce and did a really good job. The cost per serving of this was £1.77 served with a bowl of salad at a cost of £0.31 per serving and clean plates all round!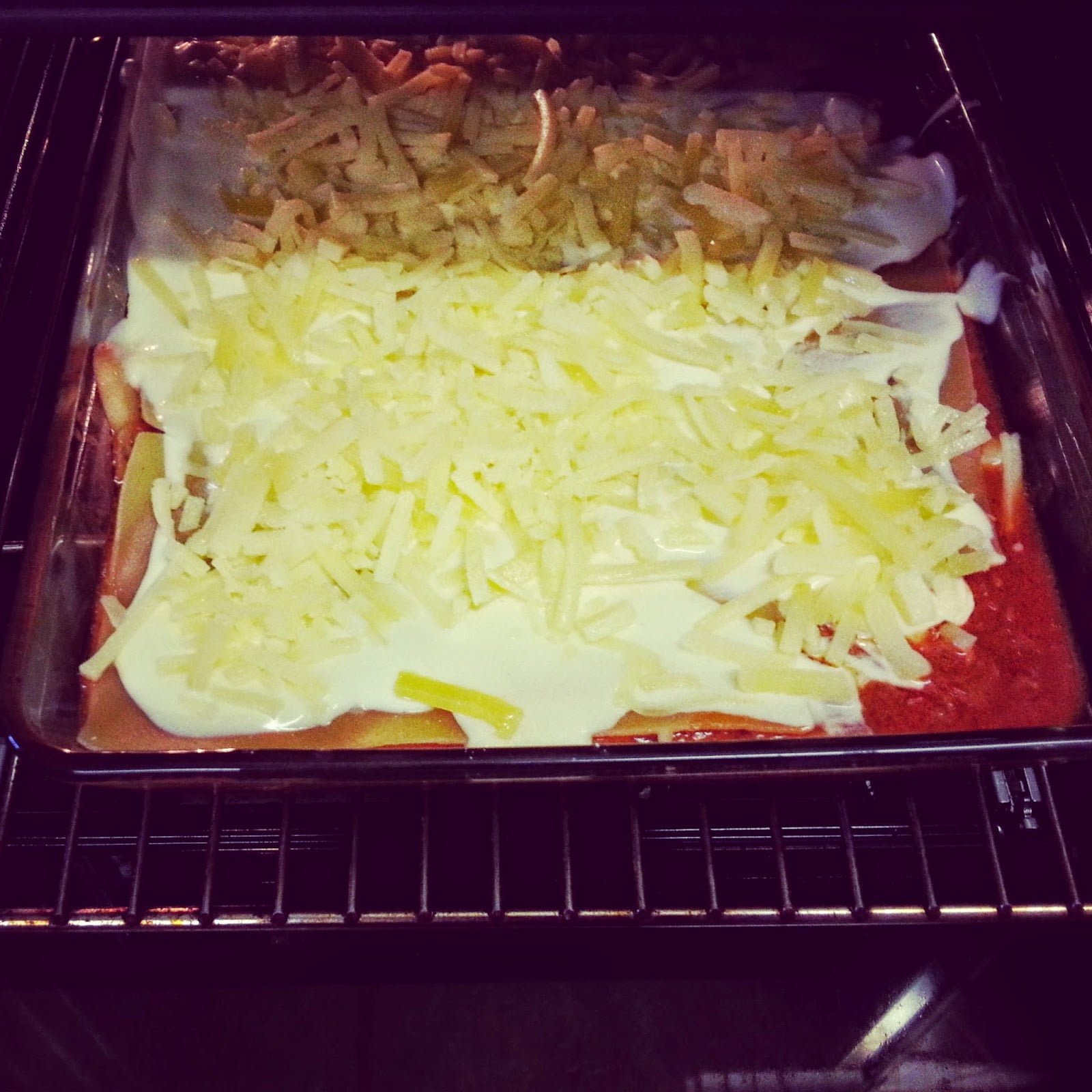 The children made themselves "Banana Surprise" for desert…basically chopped up banana with a few treats inside. Cost per serving £0.30
On Sunday morning we had a bit of fun making home-made brioche  – cost per serving £0.12 and this went down very well. We used the bread maker to bake it and were pleased with the result.
A few of the other things I purchased for other family members included:
All of which were well received. The Peroni was on offer at 3 bottles for £5 and the milkshake was also on offer at 2 bottles for £2 so we had one banana and one strawberry. We also enjoyed bacon and eggs on Sunday morning which were yummy.
One of the other meals I cooked over the weekend was a beef stroganoff. Cost per serving was £2.75 . By using the thin sandwich steak you can get in market street in the Morrisons stores you can make this without spending a fortune.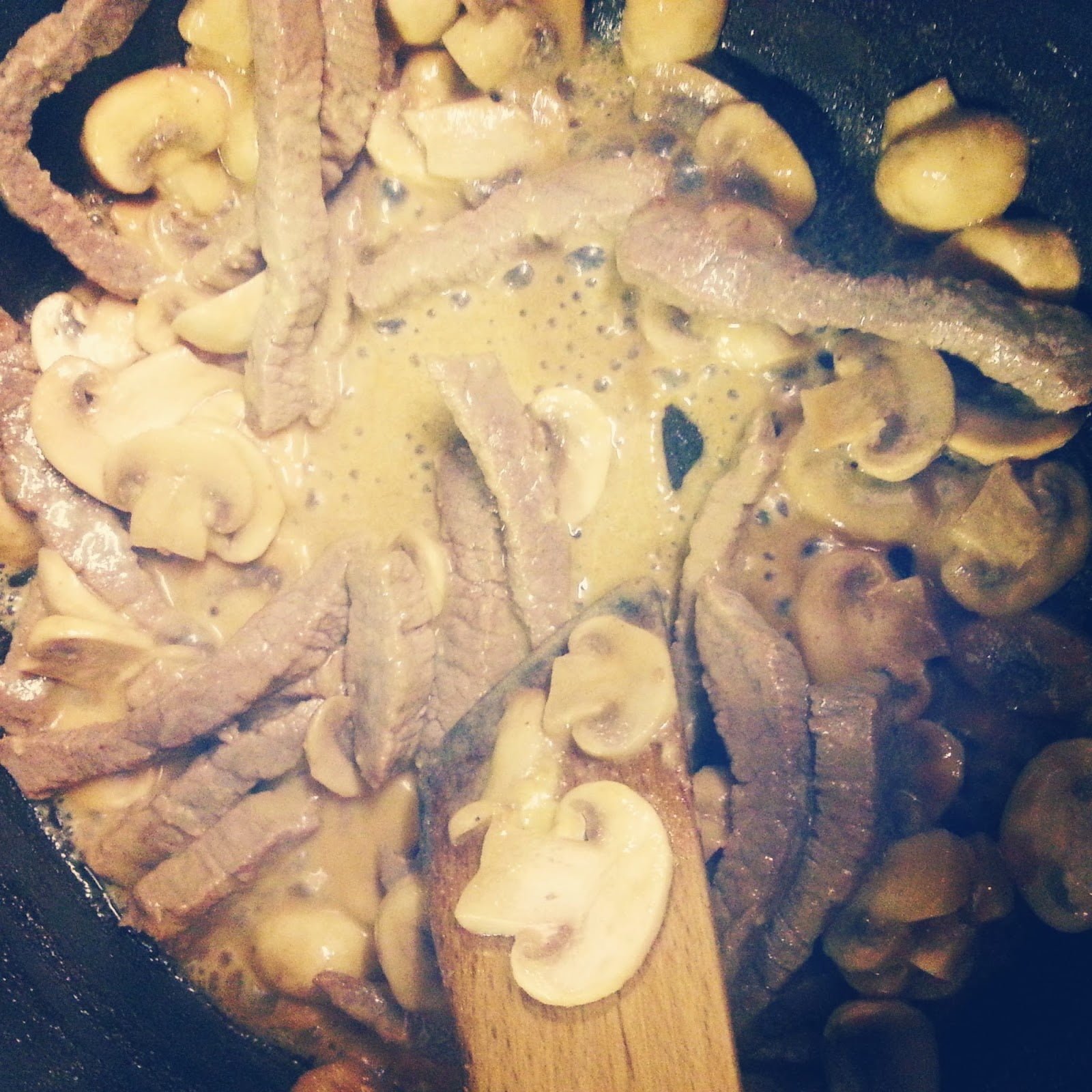 We were able to get out in the garden this weekend for the first time in ages as the weather has been so poor, so there was lots of bike and scooter action and a spot of basket ball, whilst the baby in our family chatted to the neighbours (the cows). We ended most nights with a family movie and hot chocolate and marshmallows.
I'm keeping my fingers crossed that Morrisons start delivering in my area soon as I really miss them being my regular store.
if you don't already shop at Morrisons please go and give them a try becasue for quality and price I really don't think they can be beaten. Thumbs up for Morrisions!