We love movies in our house, especially ones that we can all watch together for our family movie nights. Some of our favourites recently have been Paddington and Big Hero 6 as they appeal to everyone and keep everyone engaged. We've even had grandma rolling around laughing to Paddington when she came to stay. Have you seen the movie? It's the bathroom scene that has us all in stitches every time!
Of course no movie night is complete without the compulsory movie night drinks and snacks. Hot chocolate perhaps, or homemade milkshakes always go down well too. Snacks wise there is always some popcorn flying about and then often strawberries and then something like chocolate buttons for the non-popcorn eaters . These are known as 'eyes' in our house, named by the little ones.
Containing the drinks and snacks is not always that easy, so I have to embrace and anticipate the odd spillage. However, I've recently come across Snackeez, the 2-in-1 Snack and Drink cup!
Snackeez is the cool and revolutionary way to take food and drink together in one convenient unit without the mess and fuss of multiple containers. This new collection from Character Options is the ideal accessory for break times, picnics or trips out and about with friends and family, and of course…movie nights at home!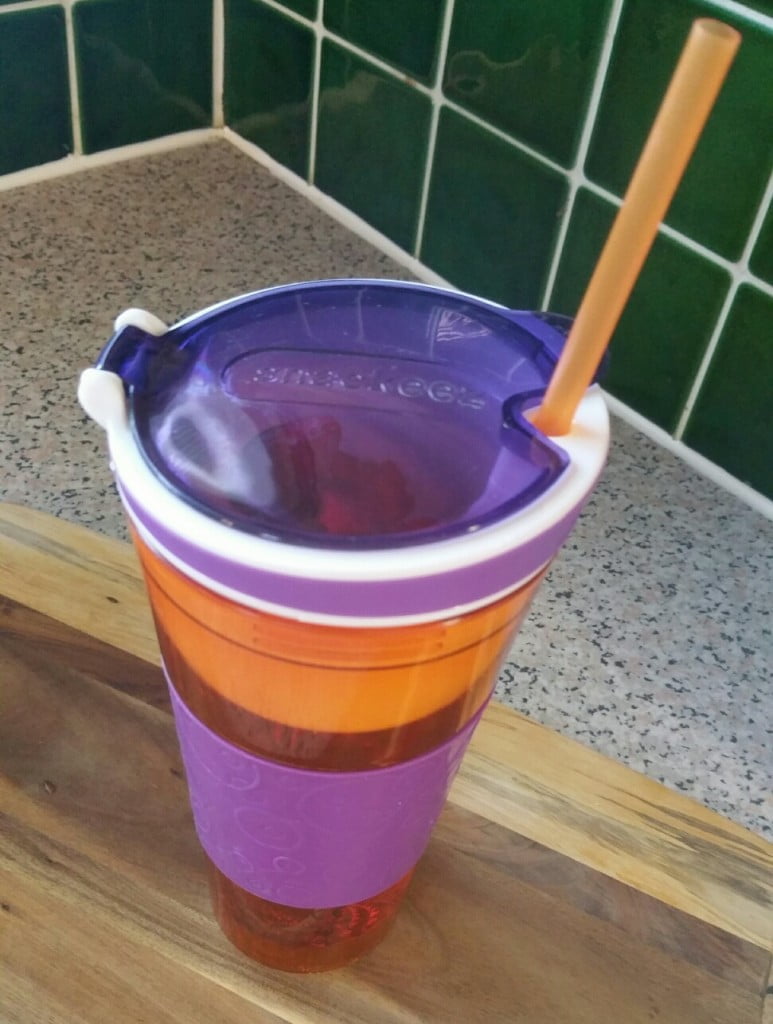 Each Snackeez design features a clever flip top container inside a drinks cup so kids, and adults, can take their favourite juice and snacks together in one handy cup. Each cup is brightly coloured and features a handy grip too, which is genius and prevents lots of those spillages.
The flip top container fits snuggly within the cup and holds 115ml of contents and can be filled with fruits, nuts or any other snack to be taken on-the-go. The cup itself holds up to 450ml liquid and includes a handy straw and can be filled with any drink you like; try a morning smoothie! The tight seal will prevent spills or accidents, even when moving around in a school bag or on the way to work, and also keeps food and drink fresher for longer.
Movie night consisted of homemade banana milkshake in the bottom and strawberries in the top! Yummy! What would you put in yours?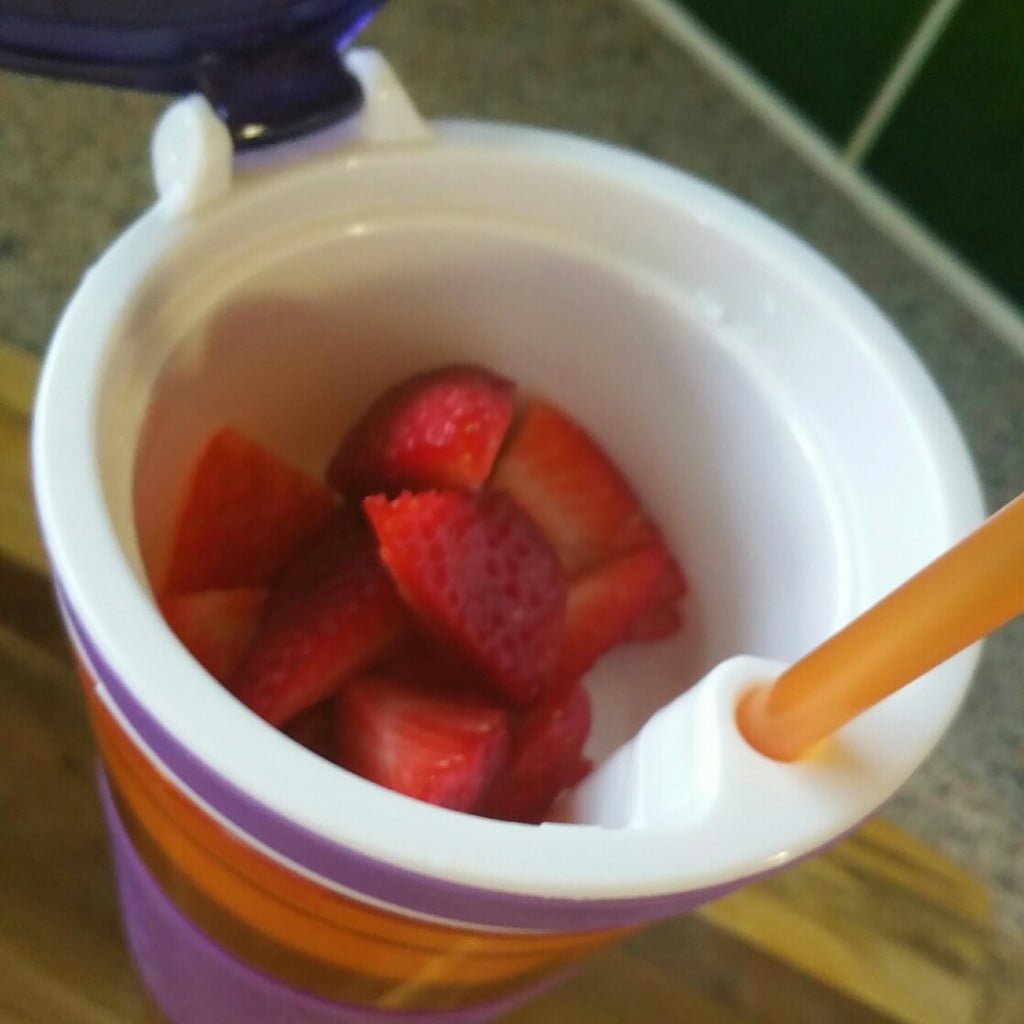 Avid fans of Star Wars, Shopkins and Frozen will be delighted to know that they can also snack happy with Snackeez Junior! Available from early autumn, these slightly smaller cups will feature all the great elements you'd expect from the original Snackeez, with added designs from the hit films and top girls collectable Shopkins!
What's more, Snackeez will be on display at the BBC Good Food Show Summer (16th-19th June) at the NEC, so kids and adults can see the wonder of Snackeez for themselves!
We are big fans of these and need to invest in more of them now we know how good they are! These are priced at £9.99 each.