Are you a Mummy on a mission?
Worry about how do get everything done in one day?
Struggle to find time to wash and dry your hair never mind shop for outfits?
Struggle to put together an outfit?
Fear no more Mallzee is here to save the day and help you feel like a superhero, capable of anything!!!!!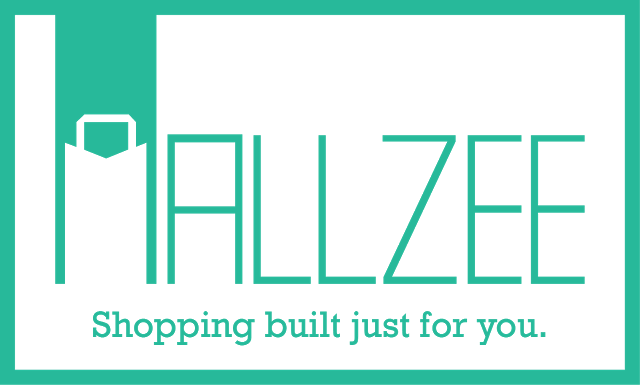 A shiny new version of Mallzee, a personal shopping app has just been launched. Having the Mallzee app is like having a personal stylist in your pocket. Pulling together over 2 million products from 100 big name fashion brands, Mallzee finds must have clothes suited to you. Get search specific with our unique Style Feeds, never miss a bargain again with price drop alerts and stay ahead of the fashion elite with interactive inspiration from top fashion bloggers and personal stylists. 
The super snazzy new features include:
A totally interactive homepage full of cutting edge style inspiration from top fashion bloggers and stylists
Unique Style Feeds allowing users to create specific product searches. Simply set your requirements and watch the options roll in- even when you're not using the app
Price drop alerts ensuring you never miss a bargain again. Simply save a product to be instantly notified if it drops in price
In-app clothes sharing via What's App, Twitter, Facebook and e-mail allowing you to get a valuable second opinion from the friends who really matter 
Speedier swiping ensuring Mallzee is THE Tinder for Fashion 
And the features which were good enough to stay in Mallzee:
2 million products from ASOS, Topshop, River Island, Miss Selfridge, Urban Outfitters, Liberty London and over 100 more 
A unique mix of high street favourites and independent designer boutiques to plan outfits from
Personalised outfit recommendations which utilise our intuitive style graph technology to find clothes which suit your personal style 
Browsing by brand, category, colour or price to perfectly tailor your next shopping spree
  
Picture the scene… 
You are a busy mummy of one, two, three, four or maybe more children, you work, have a house to keep on top of and several children to ferry around to various after school activities as well as trying to squeeze in time to see friends and exercise to shed those extra baby pounds. 
Finding time to have a relaxing bath once a week is regarded as a luxury and sitting down to do the online food shop ends up being done in about six stages because someone always desperately needs something from you. 
I personally wouldn't trade this, and try to embrace the chaos as part and parcel of the experience of motherhood…trying to internally chant "I will miss this when they are older". That doesn't mean that I'm not interested in anything that can make life run more easily … I love things that facilitate family life and create time for the people that matter to me most.
This is where I think adding Mallzee to my life is a no-brainer!!! I can now shop on the go, complete with stylist to avoid those moments when you are too tired to care what goes with what – the on-the-go aspect of this means I can get the shopping I need to without taking up valuable family time and I can pick it up and put it down when I need to. So… I might start the process in the school car park whilst waiting for the children and finish it at the swimming pool later in the day whilst watching one of the children…
Now all I need is an app for every aspect of life … anyone know if there is an app that does the ironing or puts the recycling out?
 EBuyer.com and LCF are partnering with Mallzee – you can find out more by following the links… happy shopping mummies!