Struggling to think of what to get the kids for Christmas this year?  Take a look at some of ideas below.BooksThe Jolly Snowmen
Five little snowmen on a winter's day looked at one another and wondered what to play…Count the jolly little snowmen in this adventurous rhyming tale, as one by one they skate, slide and slip away! 
This is a gorgeous book with fun illustrations and features tactile 3D snowmen, perfect for little hands to interact with!
Have a Merry Christmas with the Jolly Snowmen!
Price: £8.99 
The Case of the Secret Tunnel
Holly Webb
Illustrated by Marion LindsayMaisie Hitchins longs to be a detective. Together with her faithful pup, Eddie, she is determined to follow even the slightest scent of a mystery – no matter what!Maisie is intrigued by a new lodger, Mr Fred Grange, who isn't quite what he seems… Mr Grange claims to work as a clerk for a biscuit company, but he's out and about on the London streets at odd hours, and seems to know nothing at all about biscuits!Determined to unmask him as a thief, she soon discovers that the truth is far more dangerous. Before long, Maisie and her friends are led into a web of mystery…Pub Date: 5 May 2014 Price: £5.99ISBN: 9781847154361
A Dollop of Disaster
Illustrated by David Roberts Alan MacDonald
A Dirty Bertie collection to delight his legions of fans who revel in his revolting ways! Enjoy the comic capers of Dirty Bertie – the boy with nose-pickingly disgusting habits – in this bumper book of nine revolting stories from Fetch!, Ouch! and Kiss!, A Dollop of Disaster would make an ideal birthday present or stocking filler for any Dirty Bertiefan.Join Bertie as he finds himself in the dog house over his new robot dog, comes a cropper in A&E and struggles to escape from the clutches of Angela Nicely!Pub Date: 7 July 2014 Price: £7.99ISBN: 9781847154484The Parent Agency is a brilliantly funny, gripping and cleverly-orchestrated novel, with more than a dash of magic, from a born storyteller. The author was inspired to write the book following a chat with his own 9-year old son, Ezra. Already a much-acclaimed author of adult novels, published under the Harper Collins 4th Estate imprint, David Baddiel establishes himself with The Parent Agency as a major new voice in children's fiction, blending the classic fantasy of the likes of The Wizard of OZ with rich and playful use of words from one of the UK's much-loved comedy voices.
llustrated by Jim Fields
Published by HarperCollins Children's on 9 October 2014
Hardback £12.99/ 384pp and
 also available as an ebook and audio
download
You may remember our review of this book – it would make a great gift for a child this Christmas either for an older independent reader or for a younger child for you to read with them!ToysPeppa Pig Weebles Wind and Wobble Playhouse £29.99

Weebles Wobble, but they don't fall down! Have hours of fun with Peppa's Wobbily Playhouse! Wind the handle to move Peppa up and then down she slides…splash into the muddy puddle! An exclusive Peppa Weeble included (1 figure supplied)Available at www.character-online.comPeppa Pig 6V Ride On Bike with Side£129.99

Three wheels for extra stability, and a top speed for2.5km/h. With easy grip handles. For ages 3 and over.Available at ArgosPeppa Pig Muddy Puddles Headphones£14.99

Restricted Decibel Limit of 85 dB to protect delicate eardrums. Suitable for children 3-7 years of ageCompatible with iPads, iPods, Laptops, Learning Devices, handheld games, all devices using a universal 3.5mm jackAvailable at Argos / Asda / Boots / Claires / Debenham's / HMV / Smyths Toys / TRU / Next / Selfridges / Tesco.comPeppa Pig Princess Peppa Headphones£14.99

Restricted Decibel Limit of 85 dB to protect delicate eardrums. Suitable for children 3-7 years of ageCompatible with iPads, iPods, Laptops, Learning Devices, handheld games, all devices using a universal 3.5mm jackAvailable from Argos / Asda / Boots / Claires / Debenham's / HMV / Smyths Toys / TRU / Next / Selfridges / Tesco.comBen and Holly Run Around Gaston£14.99

Press Ben's Elf had down and watch him run around with Gaston in crazy zig-zags! Lift Gaston's wings up and pretend he's flying!Available at www.character-online.comThe Very Hungry Caterpillar – Tummy Time Plush Caterpillar £19.99

From the bestselling Eric Carle book 'The Hungry Caterpillar" this large Tummy Time Caterpillar is designed to stimulate baby's sense and encourage their early develop.Available at Amazon and all good independentsA little something to keep everything in perhaps? What about this Toy basket £24.95 fromwww.mamasandpapas.com

Every little one needs something to snuggle right? A great gift idea for kids  is a gorgeous flat out bear from Lovably Me. We are utterly in love with these, they are super soft and snuggly, you may want one yourself! We think one of these would also make a lovely alternative baby shower or naming or christening gift as well.
This Play Kitchen £120 from Verbaudet would be great for a playroom or bedroom and for keeping little ones busy. My children have always loved role play type toys and a play kitchen has always been a firm favourite, played with by all of them. This would make a great gift.


Things for their roomsLittle girls will love this Doll Mirror £49 from Vertbaudet, we think this would really transform a room and give it a real girly feel.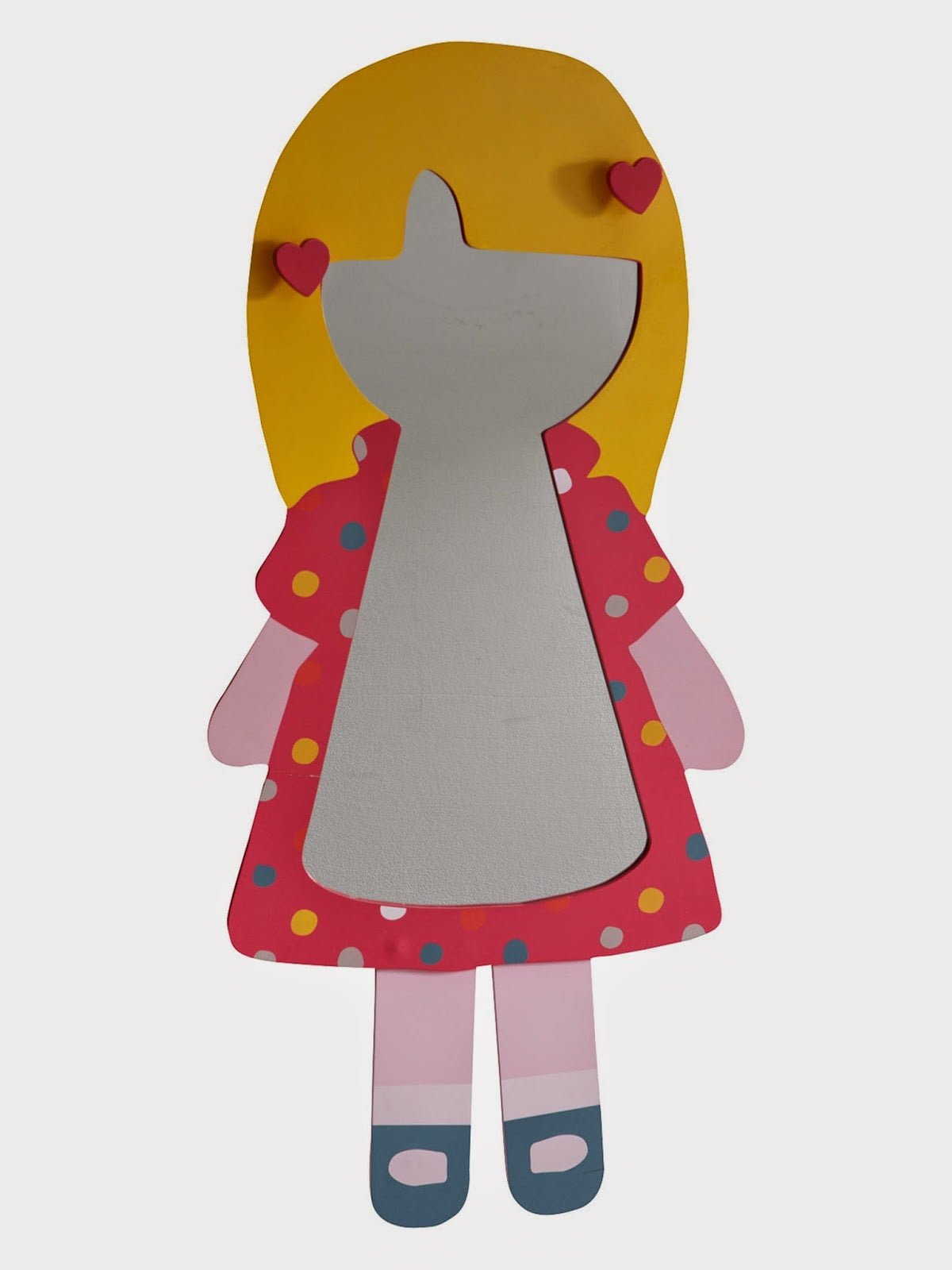 This lovely Hopscotch Rug £39 from Vertbaudet would be great in any room and it even doubles up as a game!

This Jewellery Box £29 also from Vertbaudet is ideal for any little princess to keep all her little treasures and jewels in.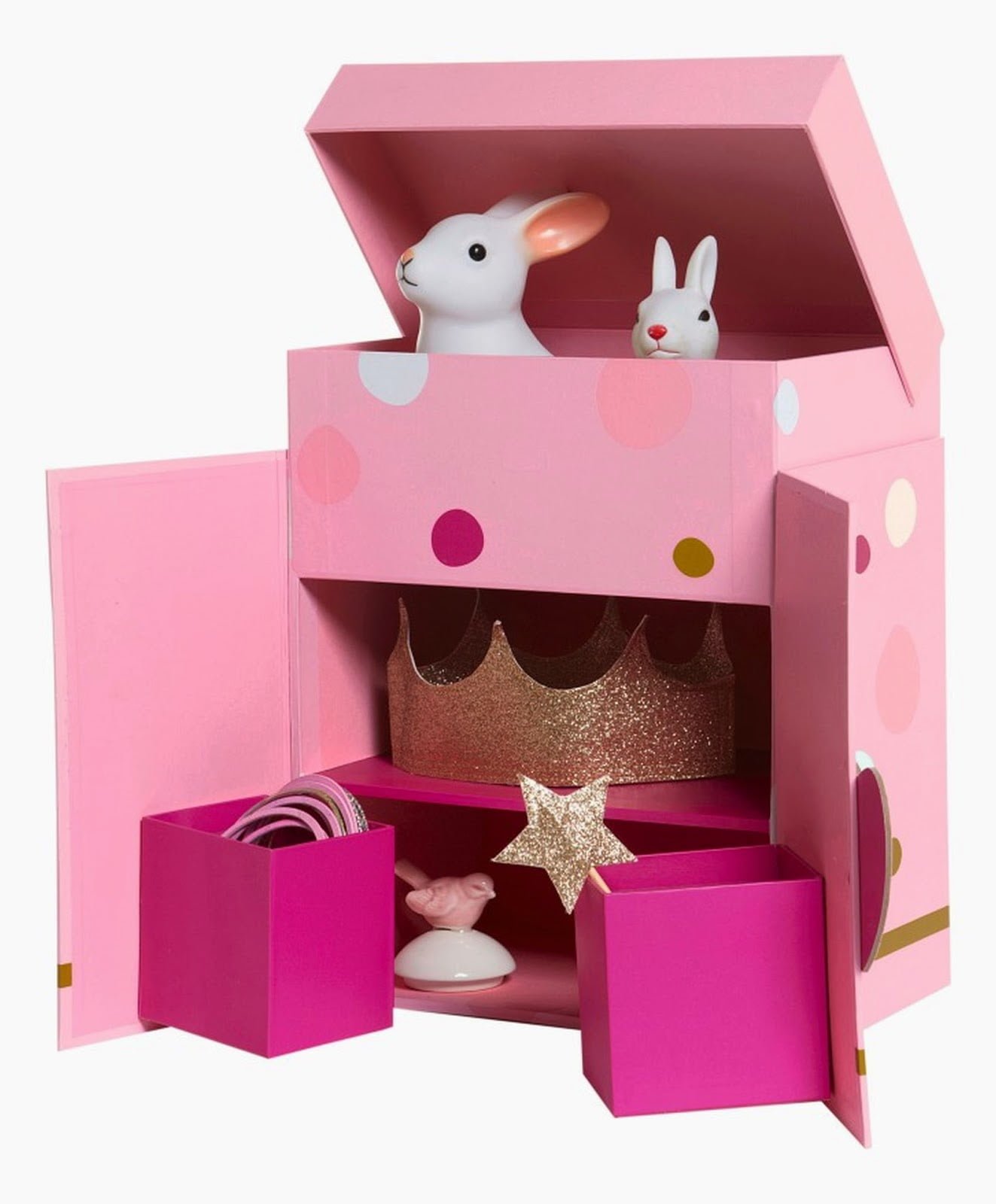 We love this Nursery Chair £23 from Vertbaudet, lovely for the corner of a bedroom or playroom.

This Jungle Party Rug £64 from Verbaudet is great for a bedroom or playroom.
This Step Stool £23 from Vertbaudet is ideal for little ones bedrooms or indeed for the bathroom, perfect for reaching the light switch or the sink for teeth brushing.

Other ideas
Vanity Case, grey, pink, £25 – Vertbaudet – This is an ideal gift for the little girl in your life.This is quite a large bag so perfect for dance kit or just for keeping all those hair bands and bobbles under control in her room! Also great for travelling too.
If you have a budding artist in your family then what about one of these fantastic art folders? These can be personalised and look great as well as keeping all drawings safe and tidy. We have a little artist in our family and as a result we get through a huge amount of paper as he is constantly drawing and making little comic books.This folder is ideal because it keeps everything together but also looks special with his name on! At £14.99 we think this would make a great gift!