What are mornings like in your house?
Whatever your arrangements day-to-day, whether you work full time, part time or stay at home, most households are busy, even perhaps a little frantic sometimes, especially if you have children to get to school, nursery or maybe you have a train or bus to catch even.
There are lots of things that we parents can do to ease the pressure on us in the mornings, such as:
Laying out clothes the night before
Making packed lunches the night before
Having shoes and coats ready to be stepped into
Perhaps loading up the car the night before
Having a good morning routine so everyone knows what they are doing
Even discussing hair styles and having clips, bobbles and a brush ready can all help.
It doesn't matter how organised I am the night before, I still never have time to finish a hot drink. Enter the new system – whilst getting breakfast ready for the family I now make myself a drink, pop it in a Thermos and then I can enjoy it as I go about my morning, wherever that is. This one – the Stainless King™ 470ml Vacuum Insulated Travel Mug keeps hot for up to 5 hours too, so perfect really.  This is the ideal product for mums on the run and it even fits snuggly into the cup holder in the car.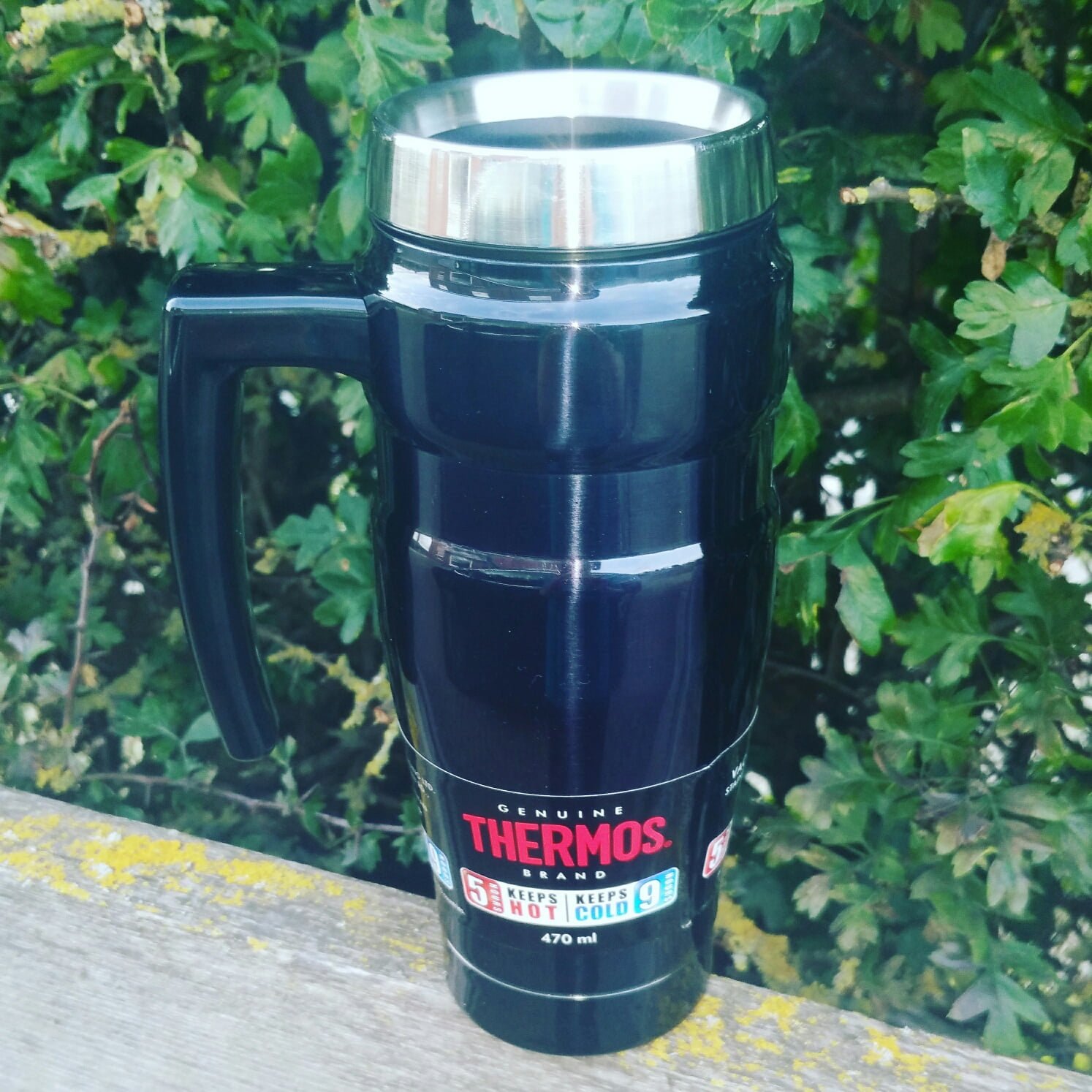 Thermos is a quality brand you can trust. I love the versatility of their products for families too – this travel mug also keeps liquid cold for up to nine hours, which is really helpful if you are travelling and want to keep some milk cool for one of the children for example, or even just water.
What are your tips for a smooth morning routine?