Welcome to part seven of our #12daysofparenting series when we join a whole host of other bloggers to write about a range of topics over 12 days.
Today we are looking at some ideas for festive cooking with the children and I am following on from Life with Baby Kicks. For full Terms and Conditions of the #12daysofparenting please click here.
All our children love cooking and it's something I've done with them since they were each around six months old.
They get so much out of cooking and there are loads of learning opportunities as well as it being lots of fun and a way of spending quality time together.
Whilst children will often enjoy baking a cake, they also enjoy peeling vegetables, stirring a range of dishes, chopping and making other treats both sweet and savoury. I wrote recently about the fun we had making sushi.
Peeling vegetables is something the older children have been doing since the age of three and as a result of that they have a great technique and are very good at it.
One of the things we love to make together at Christmas is a gingerbread house. All the children can get involved and it's something that we look forward to as Christmas approaches.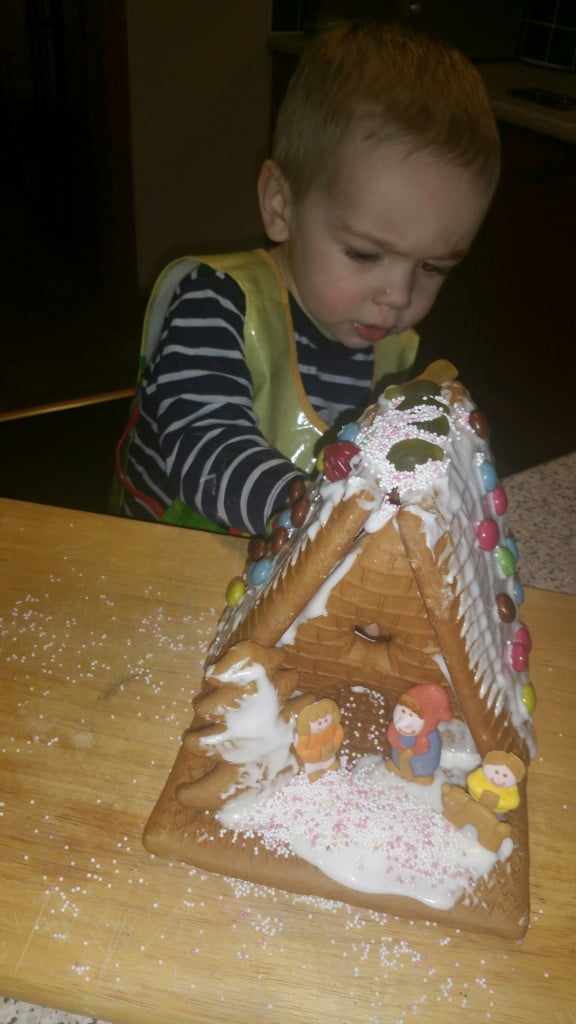 What do you enjoy making at Christmas?
Please pop over to Suburban Mum to see what they love getting up to in the kitchen with the children.
Our code word is: Frozen